Fruity Pebbles cereal in a cookie…ummm YES! When my friend Taylor sent me this pin on Pinterest I was intrigued! Some of my favorite cereals are fruity pebbles and fruit loops so naturally, I had to try them! And the best part is they are pudding cookies! I may seem a bit excited about these because pudding cookies are one of my favorite types of cookies because they are so soft and chewy.
I wasn't sure how the cereal was going to hold up in a cookie but, surprisingly it works. Even after the cookies were baked, the cereal still had a bit of a crunchy/chewy texture that bursted with fruity flavors, which was surprising. After the first bite I was sold…these were DELICIOUS! So good I could have eaten the whole batch! These Fruity Pebbles cookies encompass the fruity flavors of the fruity pebbles cereal, creaminess of the white chocolate chips, and the soft and chewiness of a pudding cookie.
A friend of mine had a birthday coming up and I asked what he wanted for his birthday treat. He wasn't sure and wanted a surprise so, I told him it was going to be something with fruity pebbles. He was a little leery and excited at the same time. So, I gave him the cookies and the next day I saw him I started to ask him how he liked them and before I even finished asking he was gushing about how goood they were and that he loved them! He gave me the ultimate compliment any baker or chef would love to hear when someone eats their food and loves it but, to keep it PG (haha!), let's just say that he said "it was like a party in his mouth!" He said that they were one of the best cookies he has ever had and didn't think that cereal would be good in a cookie.
After a testament like this, does it make you want to give them a try? And don't they look so fun?!? Once you eat one you will want another and another! If you decide to give them a try, let me know in the comments below what you thought of them!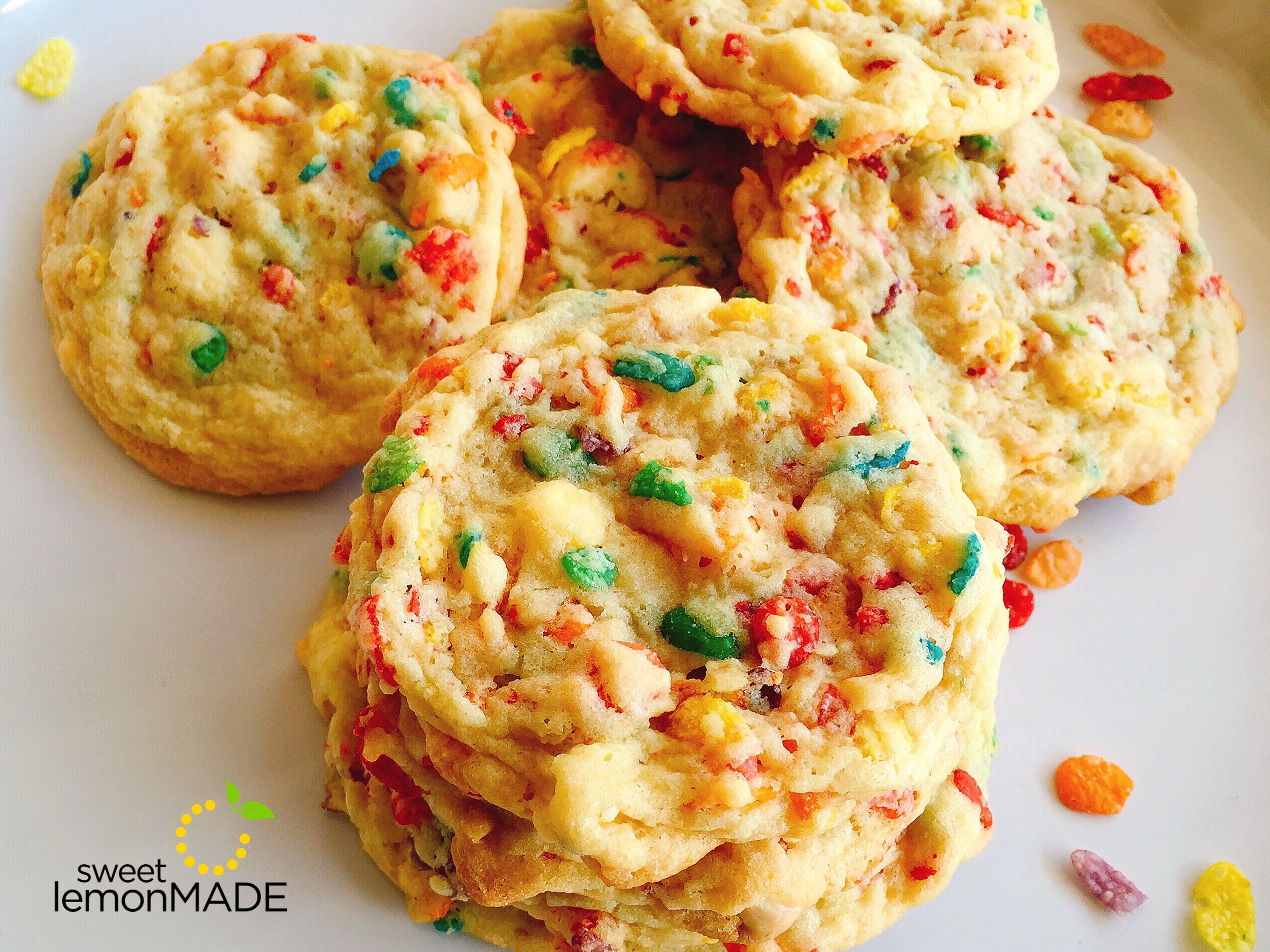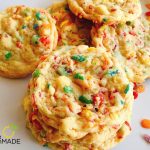 Fruity Pebbles Cookies
2016-06-06 13:46:45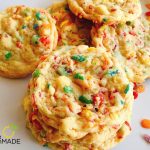 Ingredients
3/4 cup unsalted butter, room temp
1 cup granulated sugar
1 (3.4 oz) package instant vanilla pudding mix
2 eggs
1 teaspoon vanilla extract
1 teaspoon baking soda
2 1/4 cups all purpose flour
2 cups Fruity Pebbles cereal
1 cup white chocolate chips
Instructions
Preheat oven to 350° F. Line cookie sheets with parchment paper and set aside.
Whisk together baking soda and flour and set aside.
Cream together butter and sugar.
Add the pudding package(dry...don't prepare it) and beat until well blended. Add eggs and vanilla extract. Slowly add the flour and mix until just combined.
Stir in Fruity Pebbles and white chocolate chips.
Scoop 1" balls and place on cookie sheets.
Bake for 10-12 minutes or until slightly golden brown around the edges. Let cool.
Sweet Lemon Made http://sweetlemonmade.com/
Recipe sourced from Crazy For Crust