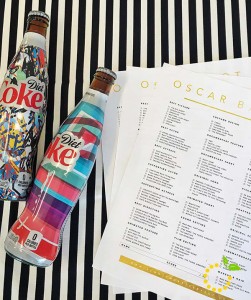 "And the Oscar goes to…"
It's almost here. The biggest night in Hollywood. The red carpet is rolling out this Sunday for the 88th annual Academy Awards. Whether you're in it for the cinematic appeal or just want to know "who wore it best", the 2016 Oscars promise to leave no one unfulfilled. I haven't actually seen any of the nominated films for "Best Picture", I never do, but that doesn't stop me from getting together with my sisters to watch Hollywood's favorite night of glitz and glam. We bring a table full of treats, make our predictions and settle in for a girls night full of Diet Coke and fun.
Turn your Oscar's party up a notch this year with this rich, buttery caramel corn, some snazzy bottles of diet coke, and an Oscar's ballot to make all your predictions. And if you really want to get wild, try a new hot, red lipstick to jazz up your hoodie and yoga pants. No ball gown required for this viewing party.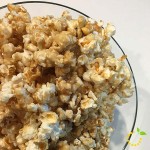 Quick and Easy Ooey Gooey Caramel Corn
2016-02-25 04:40:56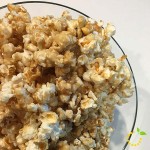 Ingredients
2 bags microwave popcorn (I prefer 94% fat free...just to make myself feel a little better.)
1/2 cup of butter
1 cup brown sugar
1/2 cup Karo syrup
1/4 tsp baking soda
Instructions
Pop microwave popcorn according to package directions.
Place cooked popcorn in large mixing bowl and shake gently so all the kernels fall to the bottom.
Gently scoop popcorn into another large mixing bowl, leaving any unpopped pieces behind.
Next, mix butter, brown sugar, and Karo syrup in saucepan.
Bring to a boil. Let boil for 1 minute. Remove from heat and stir in baking soda.
Pour over popcorn and stir well.
Sweet Lemon Made http://sweetlemonmade.com/