My little one is obsessed with Daniel Tiger, the children's show on PBS, so I wasn't surprised when she said she wanted a Daniel Tiger birthday party. Unfortunately, while party shopping, I learned there are not a lot of Daniel Tiger party items in stores or online. I had to get a little creative and come up with a few ideas myself. Take a look below to see how I pulled off a Daniel Tiger worthy party!
Invitations:
While scrolling through Pinterest, I saw the cutest invitations that looked like a trolley ticket from the show. I was so excited that I could buy the download and make these invitations in no time. Wrong. The link didn't work and I couldn't find this style of invitation anywhere. Of course it was stuck in my head so I had to have these invitations. I pulled out my computer and used some good old fashioned photoshop and made my own. They aren't perfect but I think they turned out pretty cute!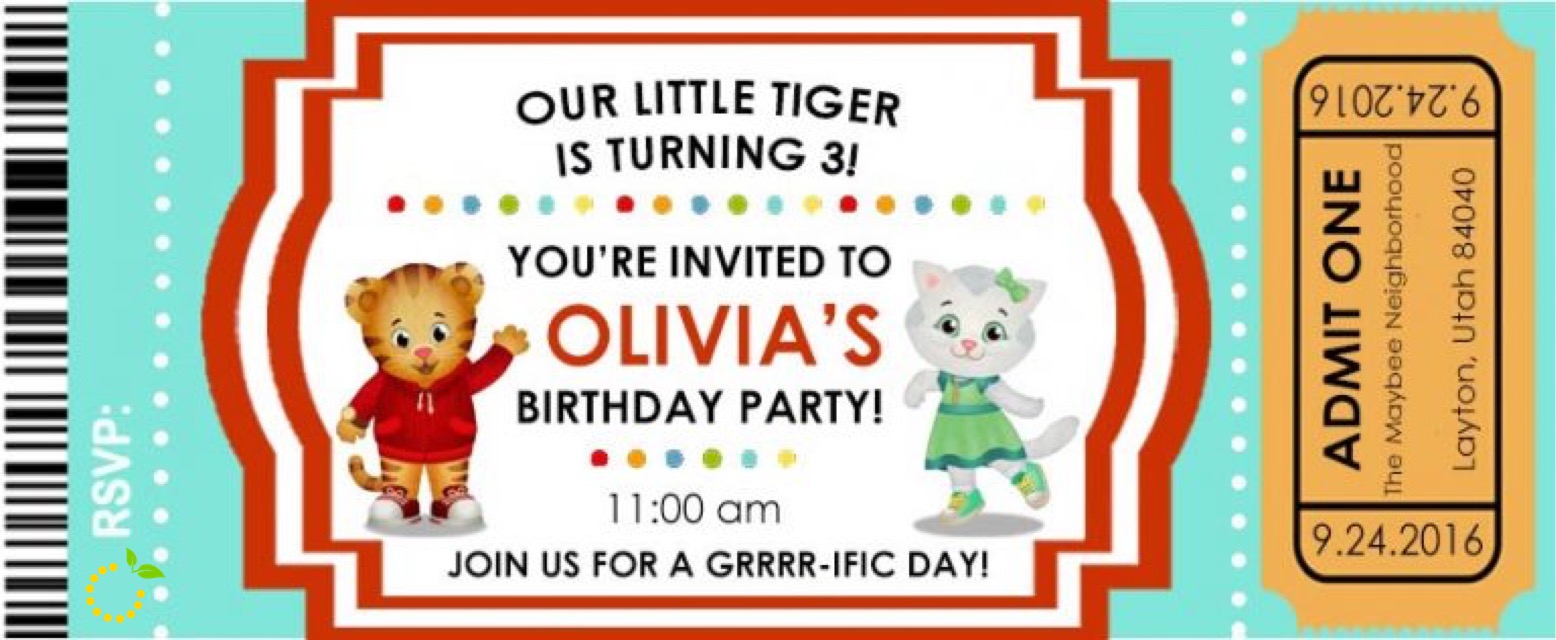 Decorations
Since I couldn't find decorations in the store, I decided to go to the PBS website and found a page dedicated to throwing a Daniel Tiger birthday party. They have some really cute DIY ideas and lots of printables. I used some of the printablse and put them around the house and on the front door. I also used balloons (lots and lots of balloons) to make the house look more festive.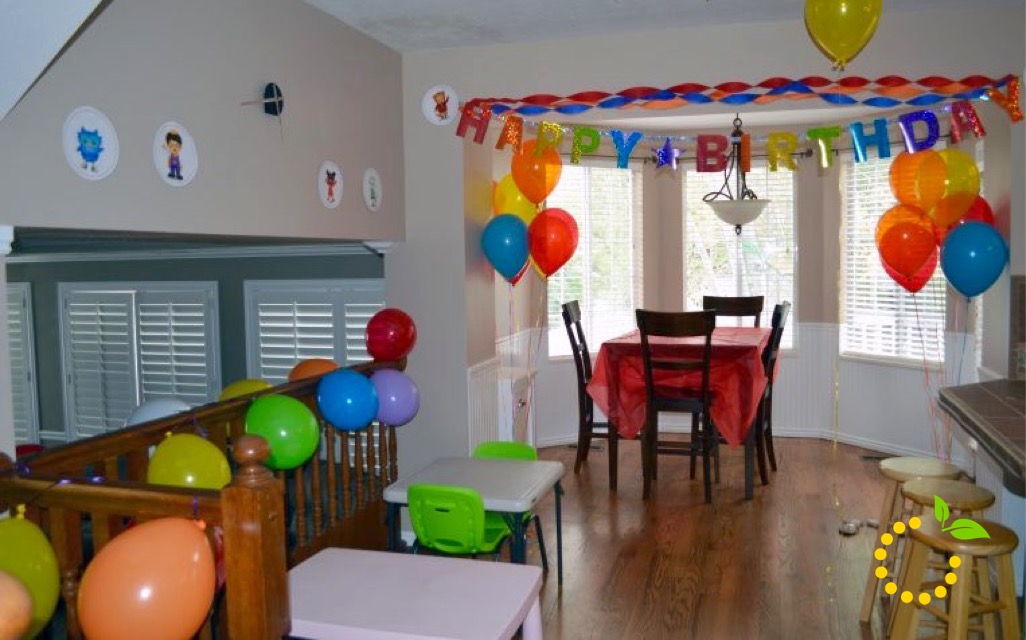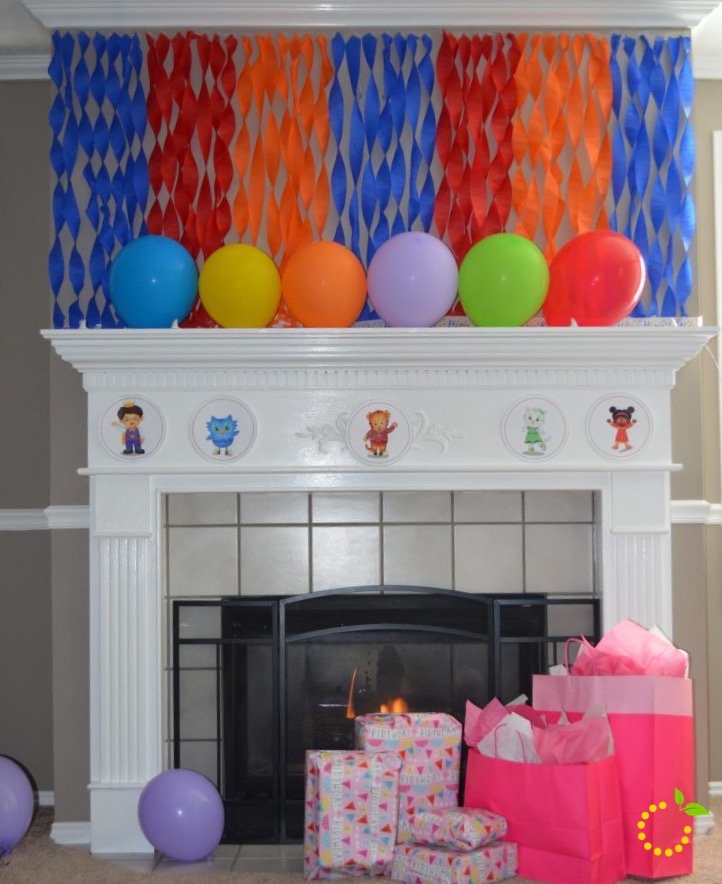 Bounce House
Since the kids attending the party were different ages, ranging from one to seven, I decided the best way to keep everyone entertained and happy was to have a bounce house. I've never rented one before so I started looking online to see what options were available. Most places will deliver and set-up, but after looking at some bids, it started to become a little pricey. I decided to go with Supersonic in Bountiful and they were great to work with. We picked up the bounce house in the morning and brought it back that evening, giving Olivia more time to bounce to her hearts content after the party ended. By doing it ourselves, we saved around $100. I think we can count that as a win!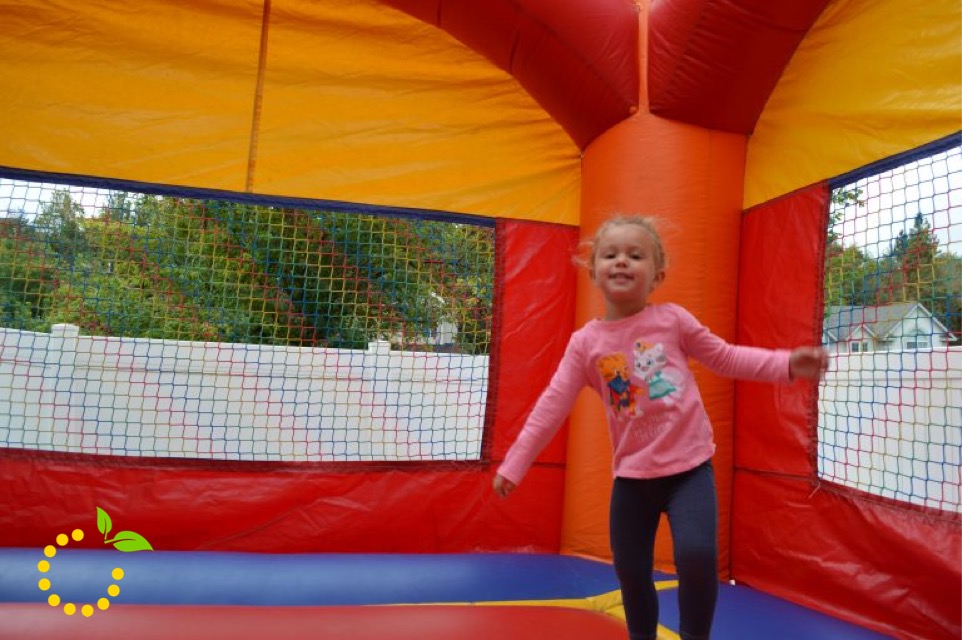 Piñata
Another fun way to include kids of all ages is to have a piñata. Everyone got a turn since we let the youngest kids go first and worked our way up to the oldest. I made sure to have paper bags for all of the kids to collect their loot and everyone ended up with some extra sugar to take home! Since I couldn't find a Daniel Tiger themed Piñata, I decided to go with a colorful one that looked like a present. It was perfect.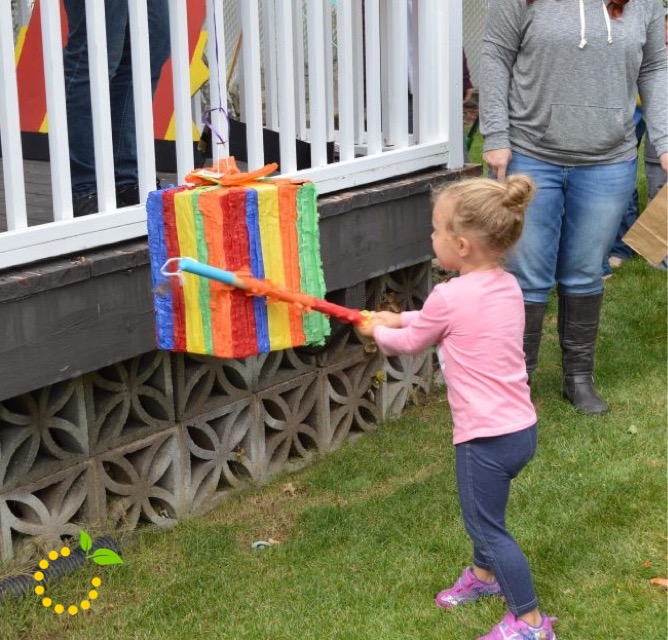 Trolley
One way to incorporate more of Danielle Tiger into the party, I decided to build a trolley to use as a photo prop. I saw a couple ideas online and just happened to have an oversized cardboard box on hand. Using a knife and some paint, my husband and I were able to create our masterpiece. It was a perfect way to get the kids to take some pictures and looked super cute with the rest of the party decorations.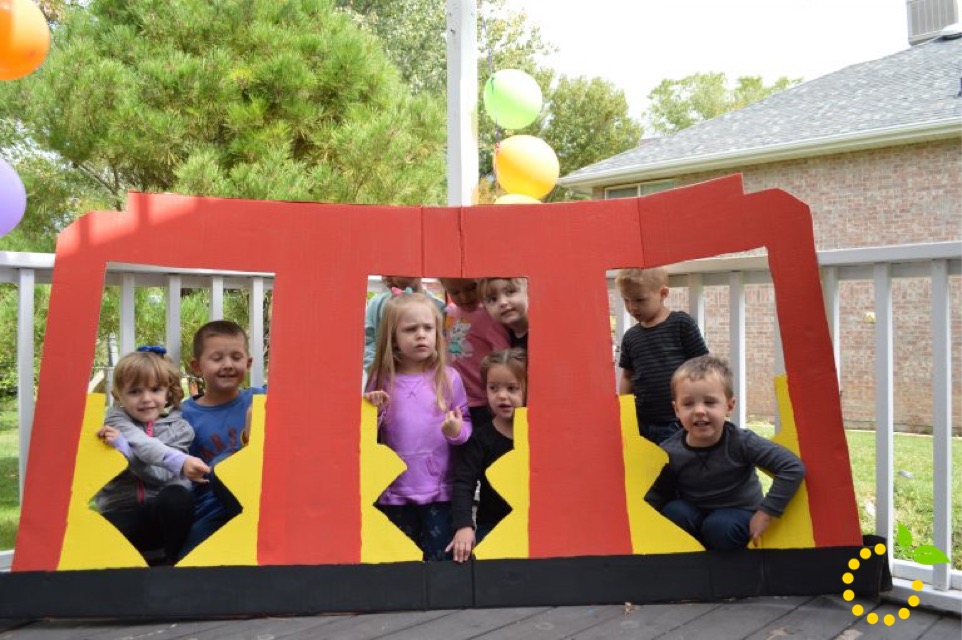 Cake
My mom loves to make birthday cakes and does a really good job! She used to make all of mine growing up and I loved them. The one thing Olivia wanted more than anything at her party was a Danielle Tiger cake. Since we couldn't find a Danielle Tiger cake pan, she made a couple round cakes and started decorating. She did such a good job and Olivia loved it. For her family party, my mom made another cake and incorporated Danielle Tiger figurines that stood around a trolley. It was really clever.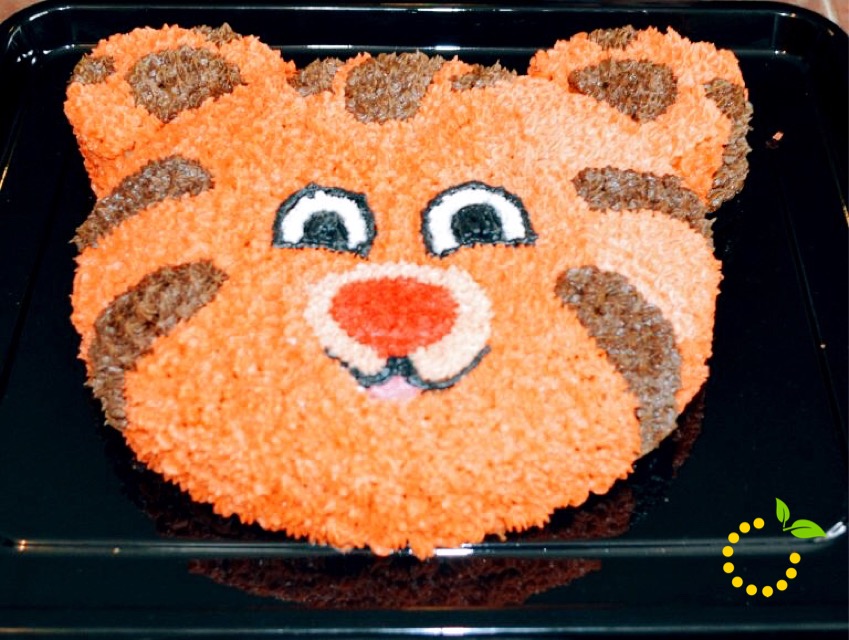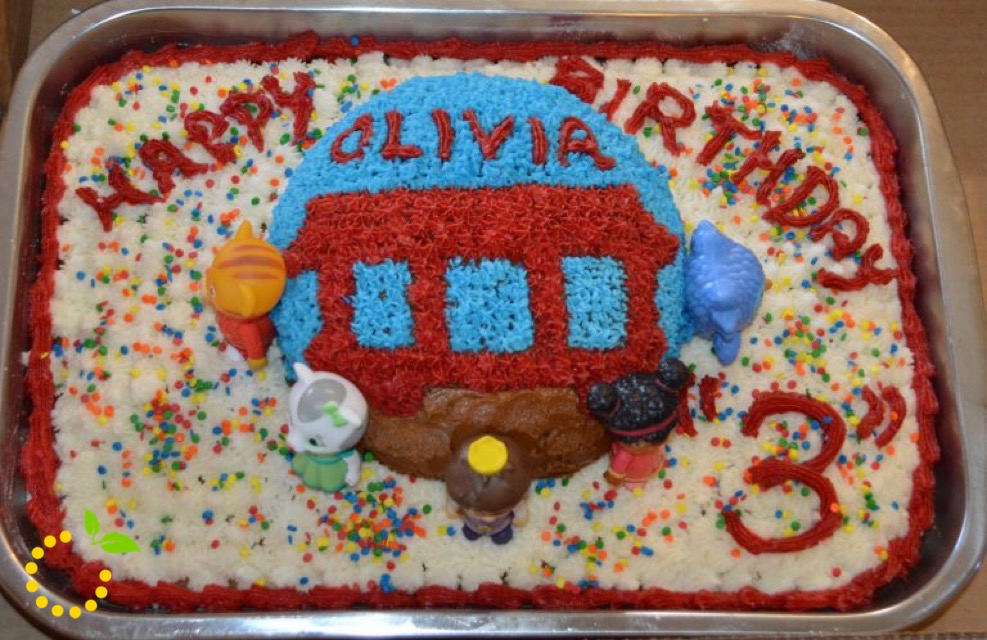 Favors
My mom is known for making chocolate suckers, I don't think I've had a birthday party without them. I found these adorable Daniel Tiger sucker molds online for under $5. I printed out a cute card from the PBS website and attached everything to colorful bubble sticks.