Spring is around the corner, but if you're itching to get in one last winter activity before the tulips bloom you've gotta try snowmobiling at Daniels Summit, Utah. It was a dream! I had some friends from Dallas come to town last weekend and I wanted to give them a winter wonderland of fresh, fluffy snow and a barrage of winter sports and activities to partake in (think 2002 SLC Winter Olympics), but, turns out it was 55 degrees the entire week before their arrival and all the snow from the multiple blizzards (that I complained incessantly to them about all winter long) had melted, leaving brown mud and dead grass. Awesome. Welcome to Utah, the greatest snow on Earth, the greatest brown on Earth.
I started to panic a bit thinking that there would be no fun to be had in this not-quite-Spring-not-really-winter weather. I was even stooping as low as considering a trip to Antelope Island to see Buffalo (read: desperation). But luckily I was saved by one of those generic activity books, you know the ones, they litter the entryways of diners and actually rarely contain any good ideas, but that day it did! Included amongst the pages of random advertisements was a top 10 winter activity list! And atop the list was snowmobiling with the suggestion to try Daniels Summit. I quickly googled Daniels Summit and saw that snowmobiling is open until April. SCORE! I called them up that day and made a reservation.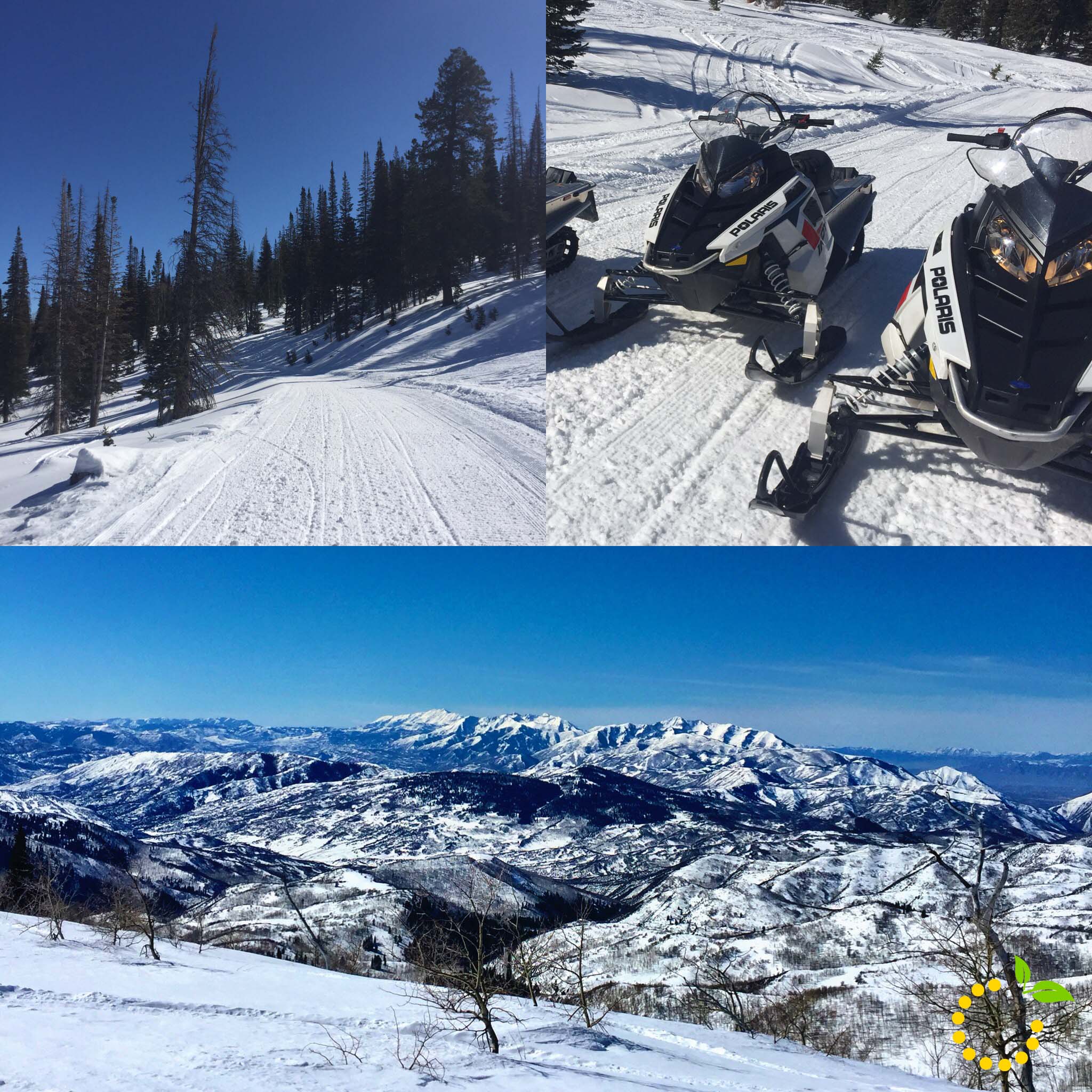 My friends were pumped to try their hand at real winter sporting! There's no such thing as snowmobiling in Dallas, so needless to say they were NOT experienced pros when we started. But that's just it, you don't need any raw talent or coordination to snowmobile. It's the perfect winter activity for anyone. The machines are very user-friendly and easy to manage. After a 5-minute snowmobiling 101 lesson by the staff, we grabbed a map, helmets and headed out to explore the trails. Despite the sunny, 55-degree weather, Daniels Summit at 8,000 feet, was still packed with mountains of great snow.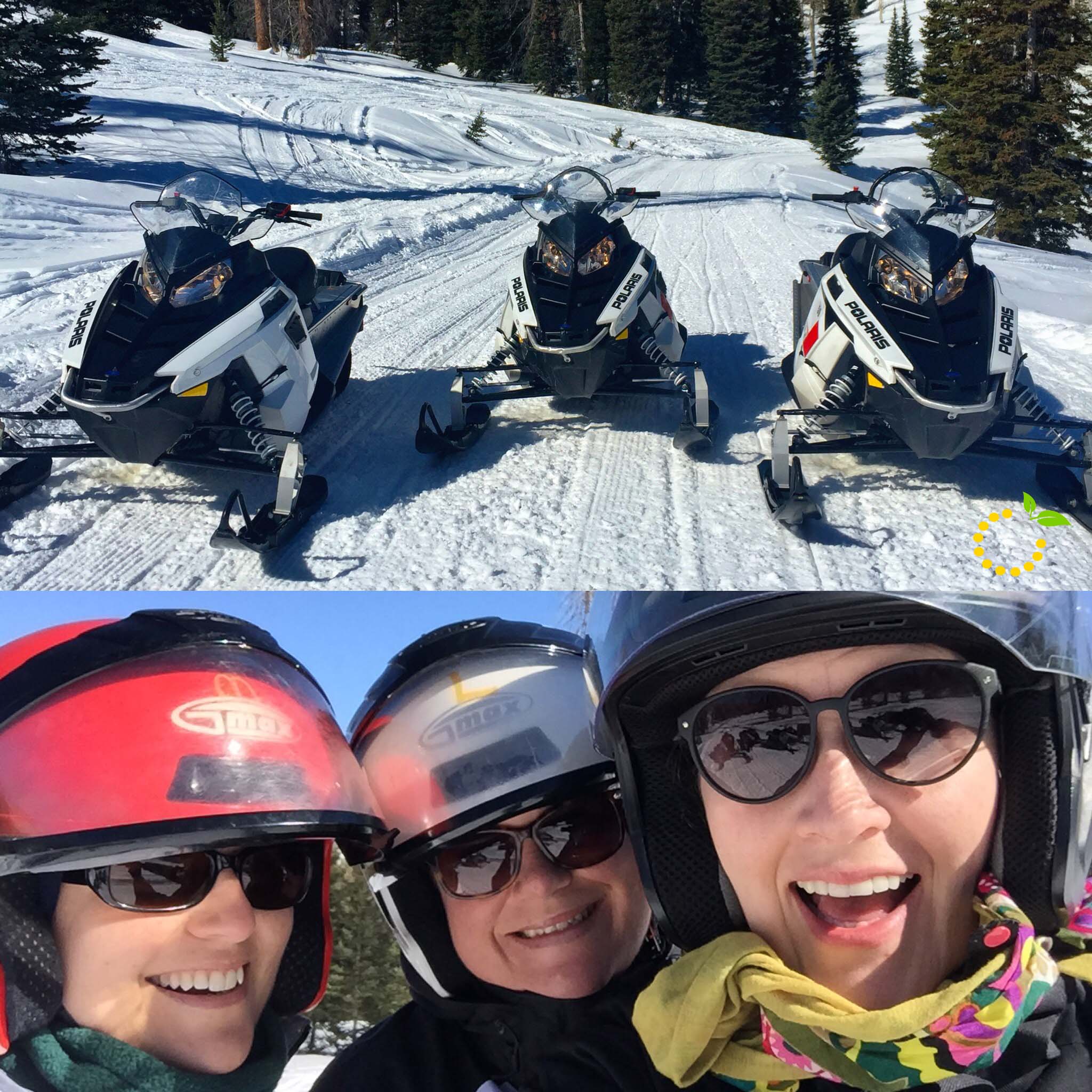 Naturally we were a little cautious at first, but it didn't take long before we were cruising through the trails at 35 mph. It was magical. The skies were blue, the views were wide, and the scenery was straight out of a calendar. There were miles and miles of trails and lots of large open spots to try your hand at jumps and turns. It was a picture-perfect day. My Dallas peeps were in awe of the beauty and fun that our snowmobiling adventure brought. You've gotta check it out, like before April.