You guys, it's February. February is all about LOVE. And I am in love with Franck's Restaurant. It is phenomenal.  This quaint, cottage-like restaurant is tucked away from the fanfare of nearby shopping centers and busy roads in Holladay, Utah and is surrounded by trees. As you enter, the dining room tables are covered in crisp white linens and a stone fireplace crackles in the background. The menu has many familiar options, like meatloaf and fried chicken, but don't be fooled, this isn't your average plate of fried chicken. The chef masterfully transforms these classics with unique ingredients and flavors that will make your taste buds soar and your knees weak. No, but really.
We ordered the meatloaf, which is made with slow braised pulled pork, beef and chicken, with banana squash and whipped potatoes, drizzled with a wild-berry lavender sauce (yes, it's as awesome as you think). We also ordered the free-range Southern fried chicken which accompanied by whipped potatoes, carrot ribbons, pickled red onions and a creamy, spicy coconut sauce. As I ate bite after bite of that spicy coconut sauce mixed with the creamy potatoes and crisp, tender chicken I slipped further and further into a happiness trance. Why in the world has no one ever put a creamy coconut (almost curry-like) sauce on my fried chicken before? It was so great. You have to try it.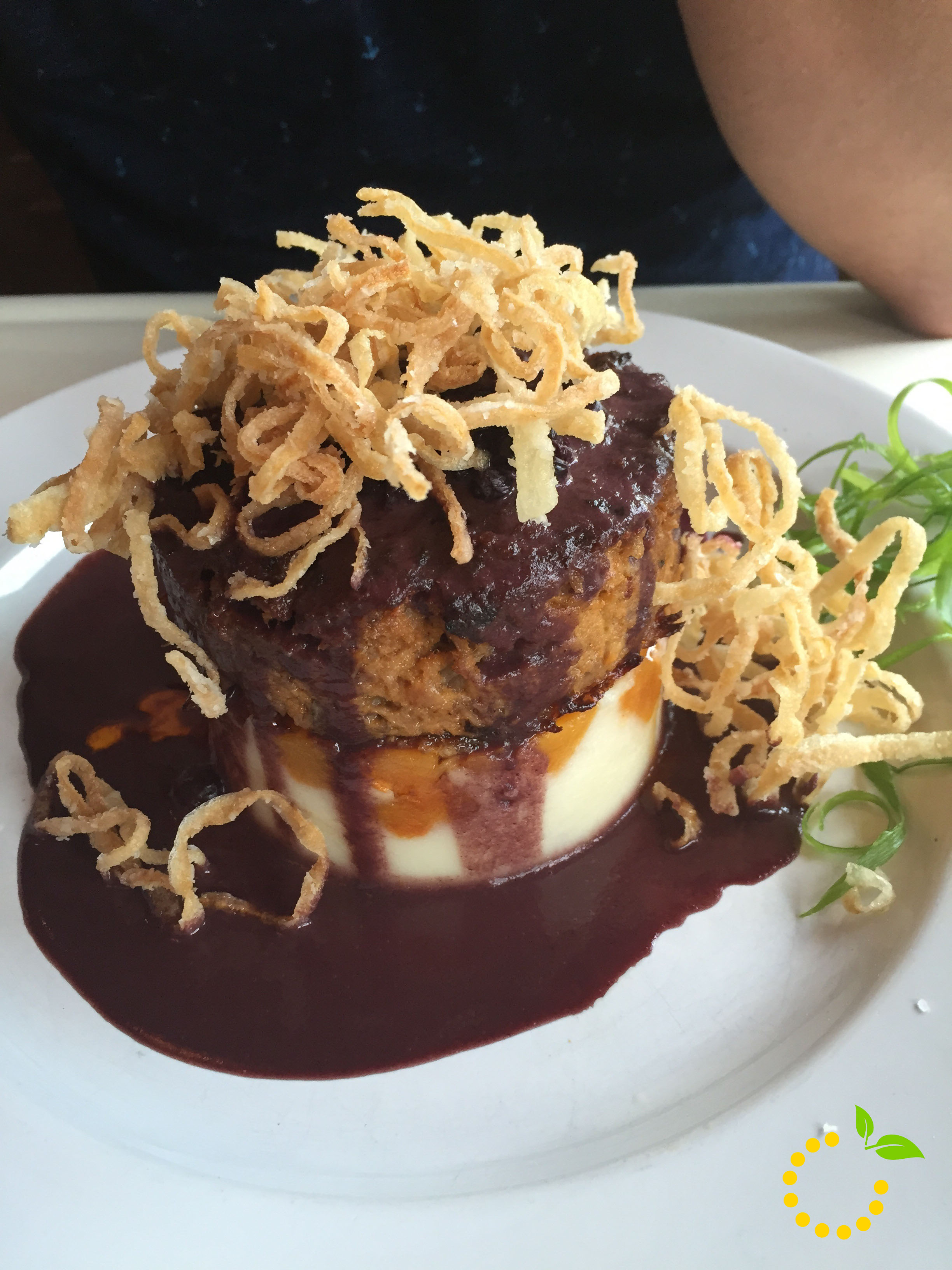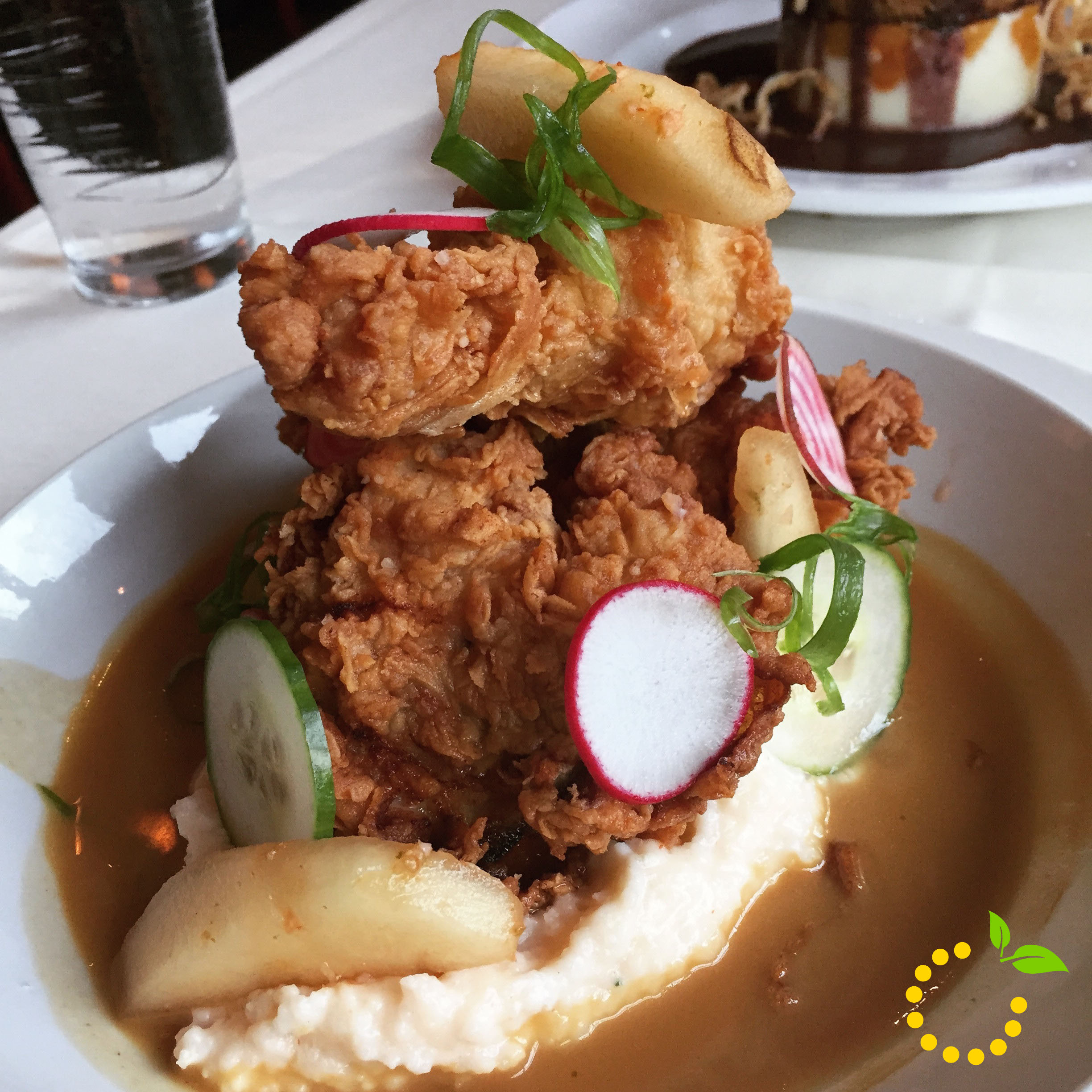 If you're intrigued, but not sure about coconut sauce chicken or  lavender berry drizzled meatloaf, rest assured this is not one of those ultra froofy gourmet restaurants. Check out the rest of Franck's menu and see the magic for yourselves.
And if you don't believe me about how awesome this place is, believe the 1,178 people that awarded it with 4.7/5 stars in Open Table reviews. You can't make that stuff up, people. No one has 1,178 friends to write fake, awesome reviews for them. This place is the real deal, so you should probably go there. It is a $$$ restaurant so make sure you've got something to celebrate and that you're not wearing yoga pants or flip flops when you show up.