These fruit cheesecake sugar cookie cups combine the soft, chewiness of the sugar cookie, the smooth no-bake cheesecake, and the pop of freshness from the assortment of fruit! It's summer and what is the best summertime dessert? For me it's none other than fruit pizza! I know a few (a lot) of people that would agree with me. So to put a little twist on everyone's favorite classic dessert the fruit pizza, I made the sugar cookie into a portable cup.
The ingredients are simple yet, the combination of it all is just so delicious! Mmm! You know the recipe is a winner when they are the most requested (and 7 batches later) your friends are still wanting more! And getting a non-fruit lover to like these is another testament as to how yummy these little treats are. My friend's husband who doesn't particularly like fruits was a bit skeptical to try one of these fruit cheesecake cups but, once she finally convinced him to try one he was sold!
So for your next hangout or BBQ, whip up a batch (or maybe 2 or 3) to take with you to your next get together!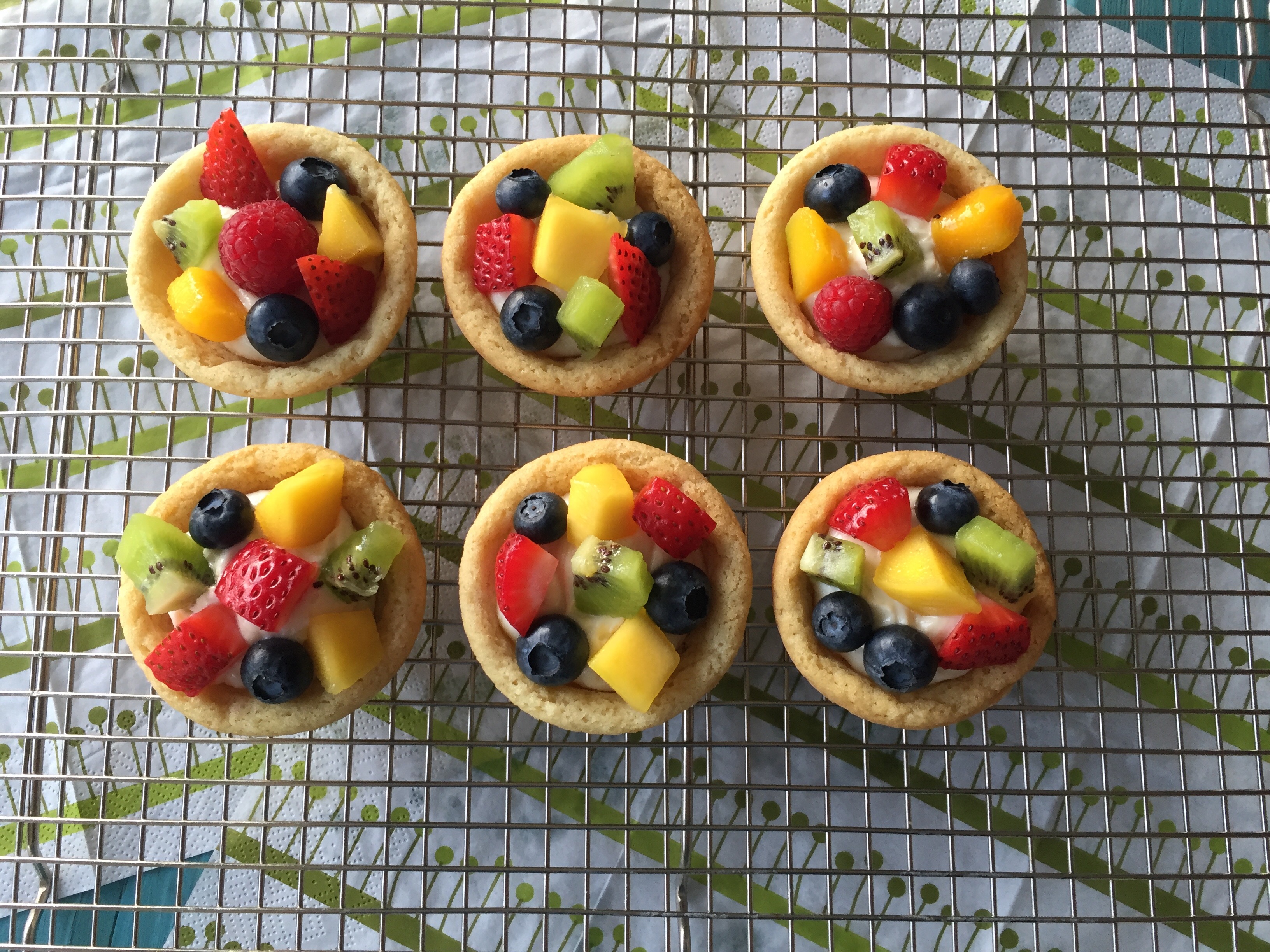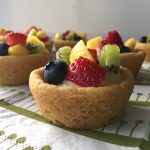 Fruit Cheesecake Sugar Cookie Cups
2016-06-13 21:52:35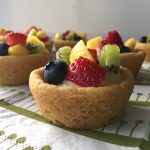 Ingredients
Cookie Cups
3/4 cup unsalted butter, room temp
1 cup granulated sugar
1 egg
2 teaspoons vanilla extract
2 cups all-purpose flour
1 teaspoon baking soda
2 teaspoons cornstarch
Cheesecake Filling and Fruit Topping
12 ounces cream cheese
1 and 1/2 teaspoons vanilla extract
1 and 3/4 cups powdered sugar
Instructions
Spray cupcake pan with nonstick cooking spray. Preheat oven to 350 degrees.
Cream butter and sugar together for 5 minutes, until light and fluffy.
Add the egg and vanilla and beat until well combined.
Add the dry ingredients to the wet ingredients and mix until smooth. Dough will be thick.
Scoop dough balls into muffin tin with a cookie scooper. Press cookie dough into the bottom and about 1/3-1/2 way up the sides of each cupcake cup, forming a cup shape.
Bake for 8-10minutes.
Remove from oven and allow to cool for about 5 minutes, then remove to cooling rack to finish cooling. If the centers aren't cupped enough to add filling, use the end of a wooden spoon or the bottom of a tablespoon to press the center down a bit.
Once cookies have cooled, make the cheesecake filling. Blend the cream cheese, vanilla and powdered sugar together until smooth.
Pipe cheesecake filling into cookie cups.
Sweet Lemon Made https://sweetlemonmade.com/