I don't know about you, but couponing is not my thing. Don't get me wrong, grocery shopping is one of my top expenses so saving money is a priority. I try my best to find deals and use my preferred customer cards for the extra discount whenever possible. I've tried couponing in the past, but every time I go to the store, I can't find them or I forget to bring them with me. This happens to me Every. Single. Time. It's so frustrating.
Last month, my friend told me about a free mobile app called Ibotta. (pronounced: i-bought-a) When she said I could get cash back by simply buying my groceries, I thought…sign me up! I was a little skeptical after she explained the process, because I don't want to add a lot of extra time to my grocery trip.
I decided to give Ibotta a try and I downloaded the app. I found it super easy to use and after the first time, it's become part of my grocery shopping routine. The only downside that I have found is I don't buy a lot of items that are eligible for a rebate. I know some people will buy items just because they are listed, however, I'm not going to buy something I know I will never use. With that said, I do love that every time I go to unlock a rebate, I can find my usual staples like milk, bread, eggs, fresh fruit and vegetables. I typically walk out of the store collecting anywhere from $1.00 – $3.00 per trip.
Now that you've read about my experience, check it out for yourself. Download the Ibotta app, sign up for an account and follow these three simple steps:
Choose Your Rebates
Open the Ibotta app, choose a category (grocery) and pick a retailer. Scroll through all the items and start unlocking rebates for the items you will purchase. When unlocking a rebate, you will be asked to take a poll, read information about the product or watch a quick video. This takes a little bit of time, so make sure to do this before you head to the store.
Scan Your Groceries
Once you buy your groceries and get home, scan the barcodes of your rebate items into the app. You will see a green check mark to verify your rebate.
Upload Your Receipt
You're almost done! The last step is to take a picture and upload your receipt. Ibotta will take up to 24 hours to review your items. Once complete, you will receive an email and notification that you earned cash back from your rebates.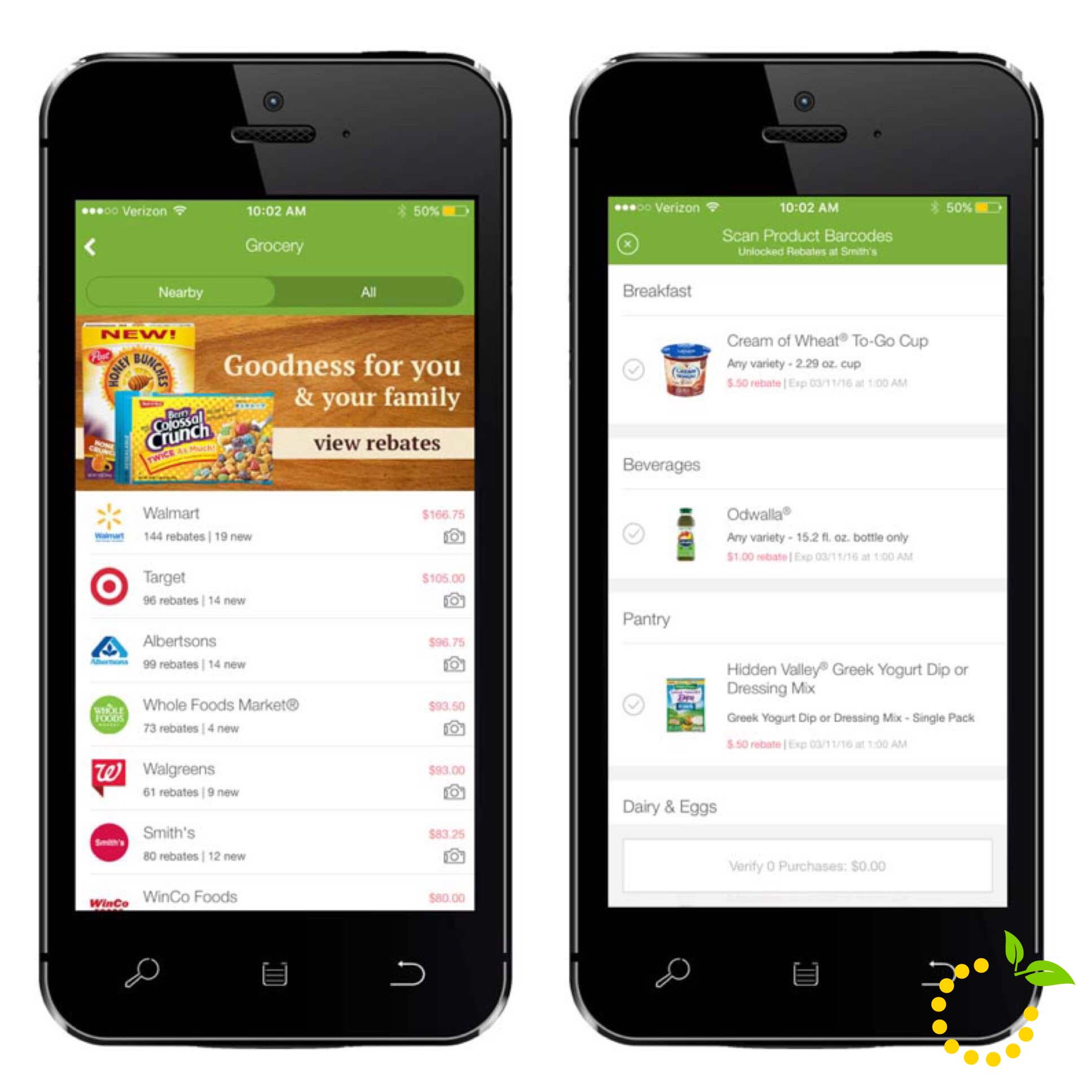 The great thing about Ibotta is you aren't limited to grocery rebates. You can get cash back savings on other retail categories including electronics, apparel, restaurants and even pet supplies. So ditch the coupons and get real cash back by simply checking Ibotta before you go shopping.
Now let me tell you about the best part! Once you collect $20 in rebates, you are eligible to collect cash from PayPal or Venmo. If you don't want to sign-up for either of those accounts to collect cash, you can opt for a gift card, once you reach $25 in rebates, at various retailers, including Amazon.
Inside Tip: If you know someone who uses the app, ask them to send you a referral code. You automatically get money added to your account when you sign up! If you don't find anyone to send you a code, you can use mine. (jfmkmad)