I just got back from a weekend in Waco living my "Fixer Upper" dreams. You know the show. It doesn't matter if you're 12, 25, or 65, chances are you've heard of Chip and Joanna Gaines and their wildly popular HGTV show, "Fixer Upper." And if you're like me, after one episode you've fallen in love with their down-to-Earth attitudes, Chip's goofy antics, Joanna's stunningly simple, fresh décor, and the shocking before and after reveals that accompany each episode.
I've always been a sucker for home remodeling shows. I think it was TLC's "Trading Spaces" that first got me hooked. You know, the one where two sets of neighbors got to spend $1,000 and redecorate a room in each other's houses in two days? I remember watching episode after episode during my freshman year in college and wishing that hottie-handyman Ty Pennington could make me a built-in bookcase. Trading Spaces ended, but I followed that quirky, tan carpenter over to ABC's Extreme Makeover: Home Edition.
I'm a sucker for "big reveals" and a cause, so naturally this show literally had me crying each week when they said, "Move that bus!" In 2009, hurricane GRADUATE SCHOOL hit and I was forced to say goodbye to free time, cable, and happiness. It has taken me years to recover from that bomb and find TV again, but I'd like to thank the Food Network for reeling me back in and Hobby Lobby for re-igniting my love of home décor with their endless aisles of stuff. I'm back in the creativity game and it feels good. Take that science degree.
Now back to Waco and the country-chic-flea-market-finding-shiplap-loving mecca that Chip and Jo are creating there. What a blast. The market was actually a little smaller than I thought it would be, or maybe that's just because it was crawling with well-meaning, decorating wannabes like myself. But the space was enchanting and full of fresh ideas and "Fixer Upper" staples. Many of the items rotate through seasonally, making it a unique selection of goods each time you go.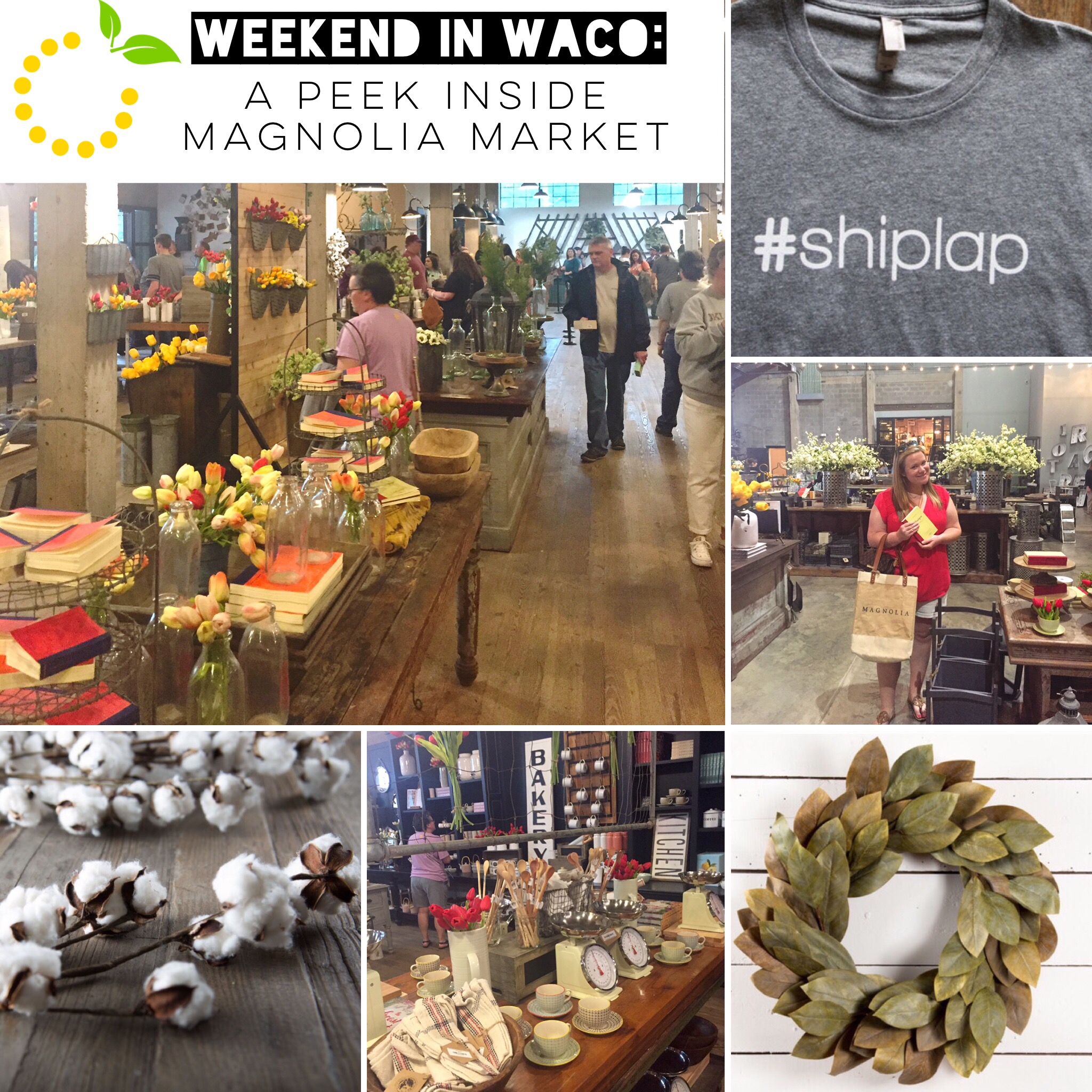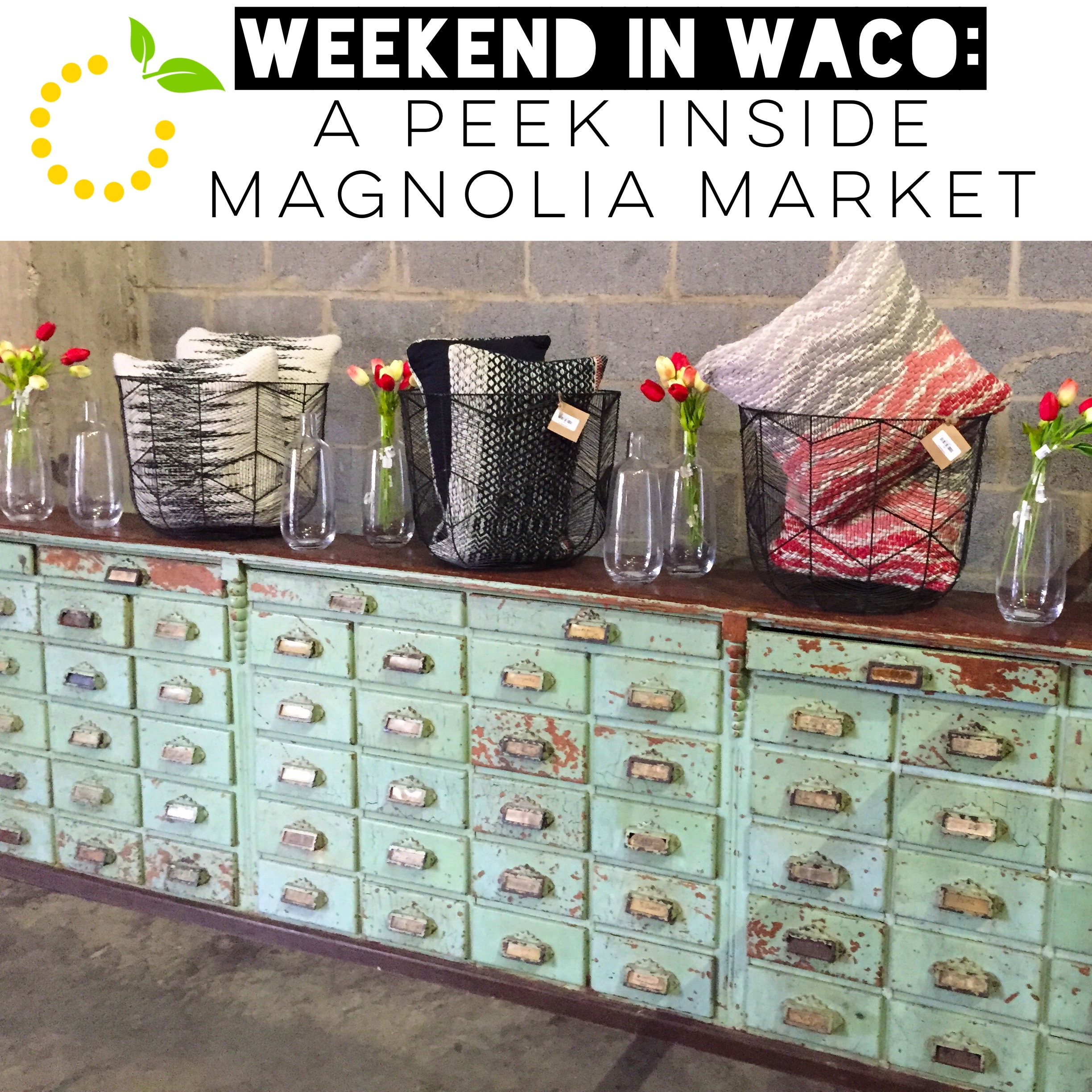 In addition to home goods, they had a few of Joanna's favorite items for purchase as well—like her favorite perfume or candle. I only wish I had suitcase to bring it all home on the airplane with me. Given my rationed space I was forced to buy only packable items, which included a #shiplap t-shirt, tea towel, and a black Magnolia canvas tote. If I could buy whatever my heart desired I would have purchased some cool light fixtures, some dishes (if you know me, you know I have a slight addiction to bowls), some fun florals and vases.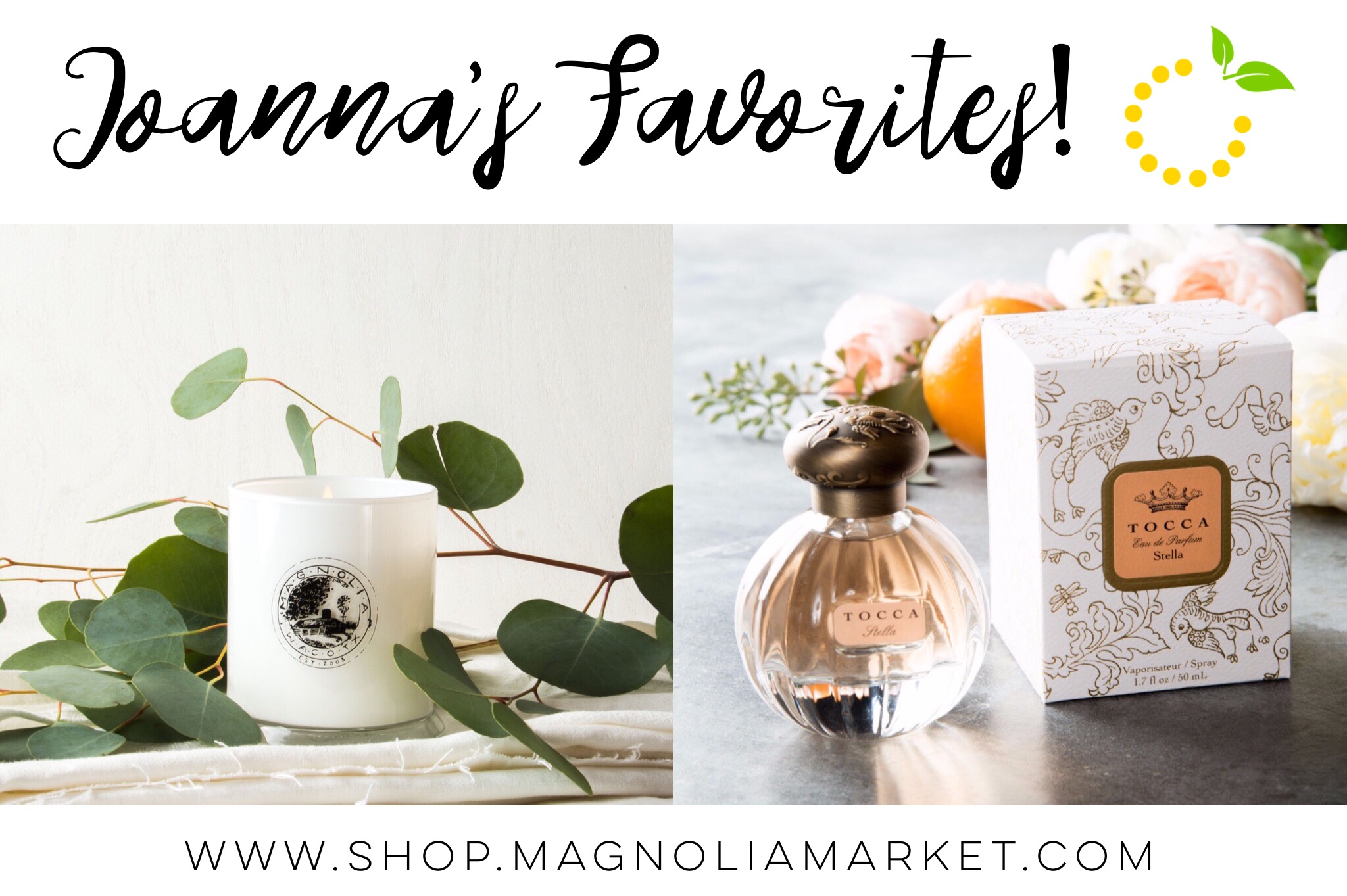 Magnolia is to Waco what Disney is to Anaheim. No, but seriously. The fun doesn't just stop at Magnolia Market, next to the market are "the Silos" where they have a huge turf and lawn games, dozens of picnic tables, swings sets, food trucks, and gardens. The atmosphere is unique with a clean, urban design among the farmland backdrop. The area is very family-focused and a perfect spot to hang out and enjoy lunch. They are also working on a garden shop that is slated to open up later this year. People love this place and are flocking by the thousands to experience all things Magnolia. I have a feeling there may be a Magnolia Amusement Park in the near future, but that's just a guess, haha.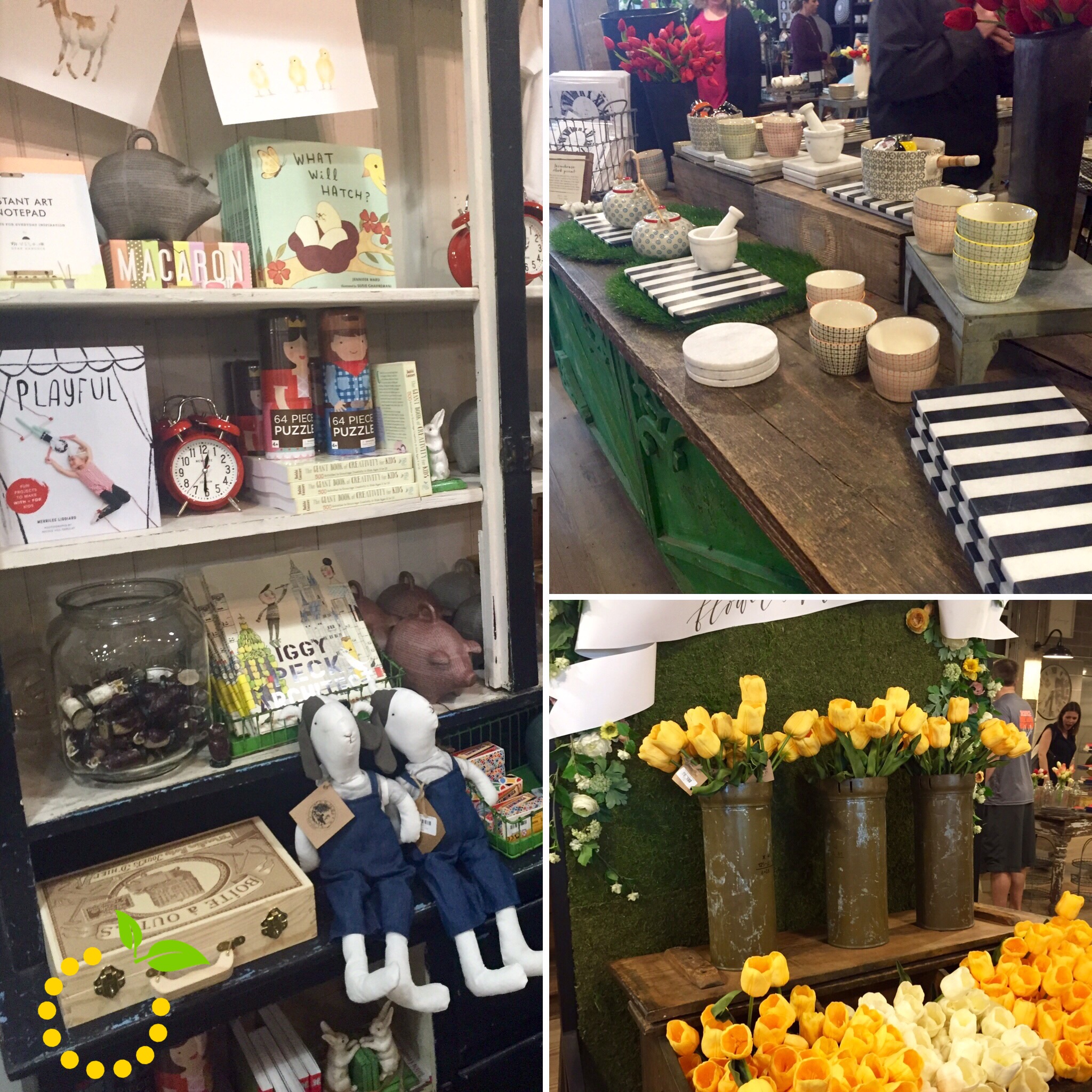 People love this place. It is a perfect day trip if you're in the area or an easy weekend getaway. But if you're wanting to stay onsite at the Magnolia House you're going to need to plan ahead, way ahead. That place and practically every other B&B and hotel in Waco is sold out until 2017. Can you believe it? But if you're itching to get down there sooner, I know a nice roadside Marriott just out of town that you can stay at. And if you're making a weekend out of it like we did you're going to need a few more things to do while in Waco, so check out these fun spots while you're down there…
OTHER FUN THINGS TO DO IN WACO: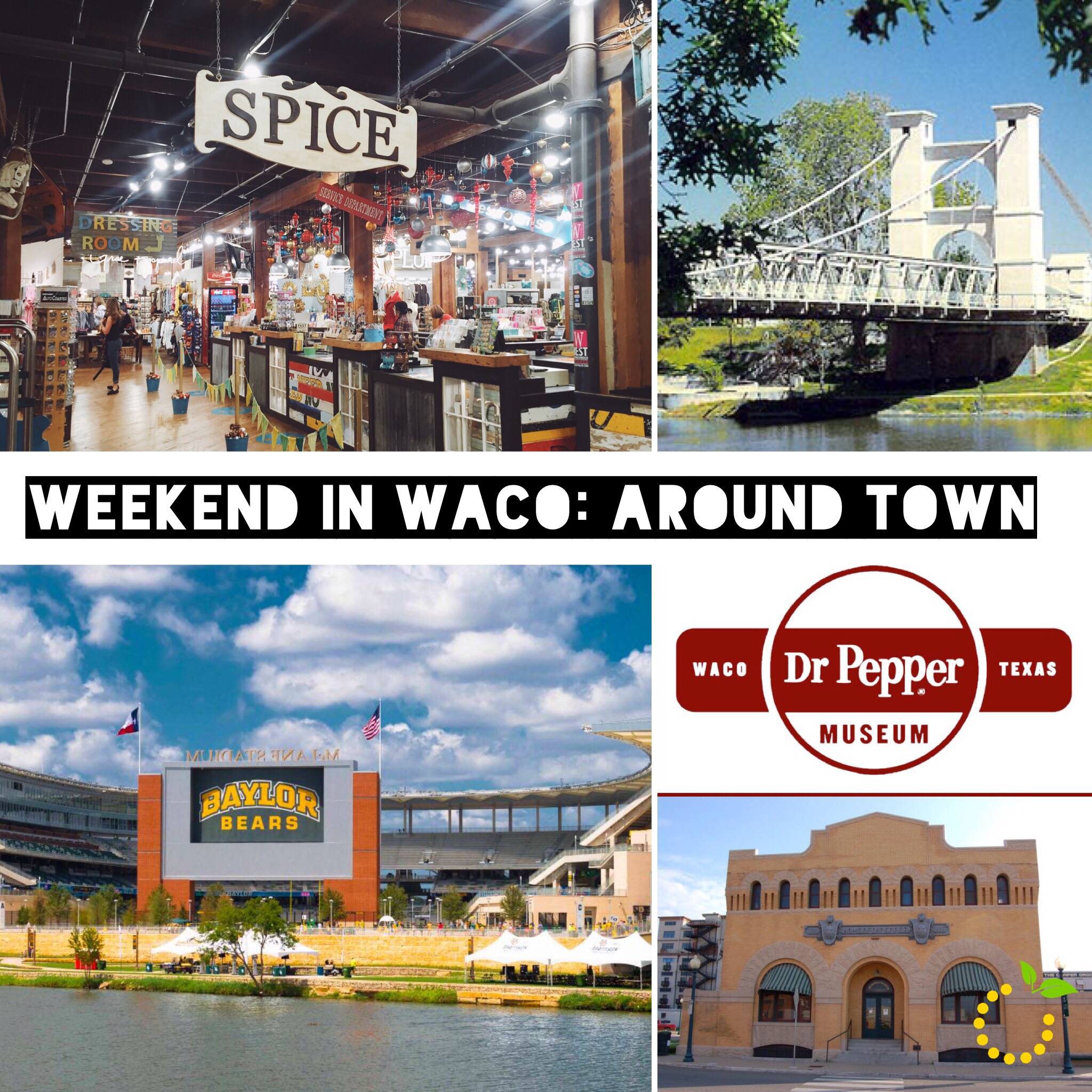 Image Sources:
Waco Suspension Bridge from Baylor website.
Manny's from Manny's on the River website.
McLane Stadium from CE Engineers website.
Dr Pepper Museum from the Dr. Pepper Museum website.
Spice Village from Waco Point website.