Father's Day is coming up and it is time to celebrate! But let's be real, finding the perfect dad-gift for your husband or father can be tricky. Most of the time if dudes need something they just buy it for themselves—they're so practical like that. But have no fear, we've got a post full of some fun gift ideas so you wouldn't have to rack your brain. There's something for everyone and maybe these will even spark some ideas of your own.
The Food-Loving Father:
They say a way to a man's heart is through his stomach, so obviously food is always a great option for the Father's Day man in your life. You'll probably already be whipping up his favorite meal or dessert, why not get a basket full of his other food favorites? You know, the stuff that he wants to buy at the grocery store that always gets vetoed (ah hem spiced pork rinds, meat sticks, you get the idea). I'm never mad when I get box full of my favorite food. What's not to love?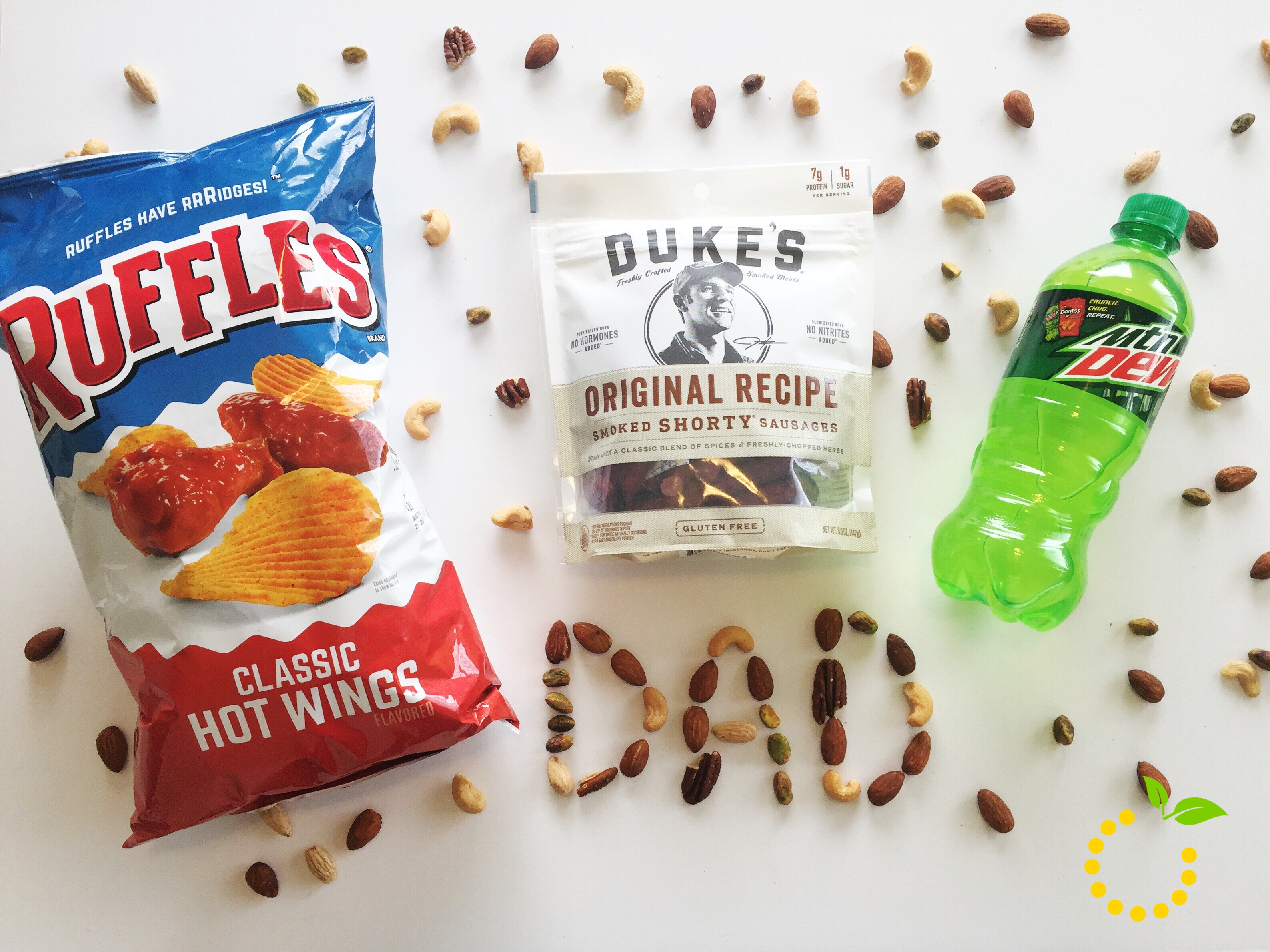 The Golfing Guru:
If your dad is like my dad he always talks about golfing being one of his favorite hobbies, however he never actually gets the chance to go. Inspire him to reconnect with his hobbies (whether it is golfing or something else) by putting together a random gift of hobby accessories. Trust me, he'll be dying to use those shiny new golf balls in no time!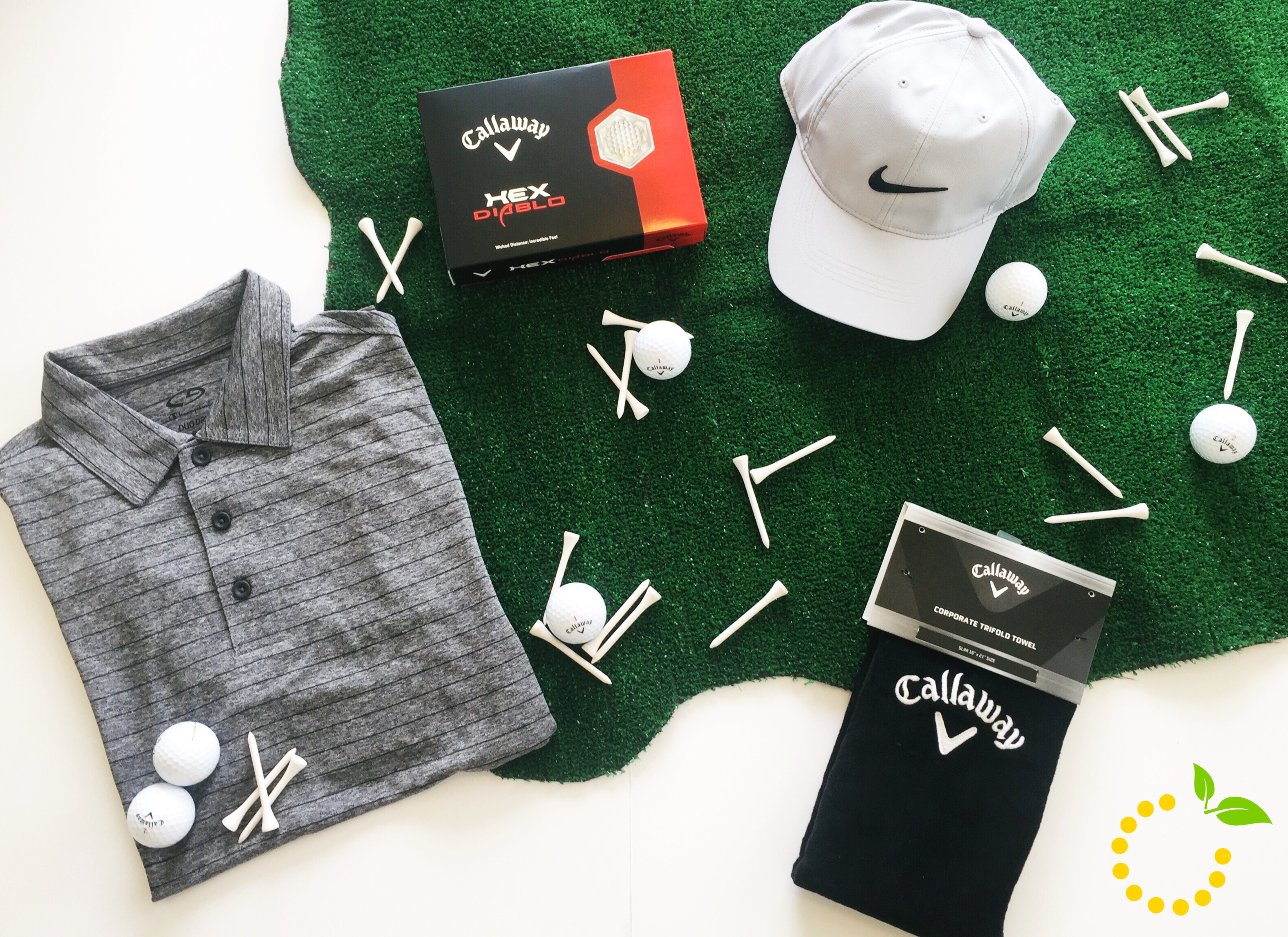 The Fitness Fiend or Wannabe Weightlifter:
Maybe he's been mentioning that he's been wanting to be more active or get heart-healthy or maybe he's already an athlete extraordinaire, either way, some fitness focused gifts might hit the spot. Fitbit, work out gear (clothing, water bottle, etc), some new fancy headphones (go wireless if you want to get real fancy—just be prepared to spend a few buckaroos), or maybe a gym membership would brighten his Father's Day. And if expensive gear or gym memberships are blowing your budget, consider making a gift certificate or coupon book for him that helps him meet his fitness goals. For example, you could agree to work out with him for 30 minutes every morning, go on a walk every night, ride bikes, or help take care of some of his other responsibilities so he can sneak away for 30 minutes of cardio. This is definitely a cheaper option and will probably be the one he loves the most because he will get to spend time with YOU.
Dad's love quality time. And if he's not into cardio, just get him the "Dad Bod" shirt and a box of Twinkies and tell him you love him just the way he is! Because you do. Muscles are over-rated. 🙂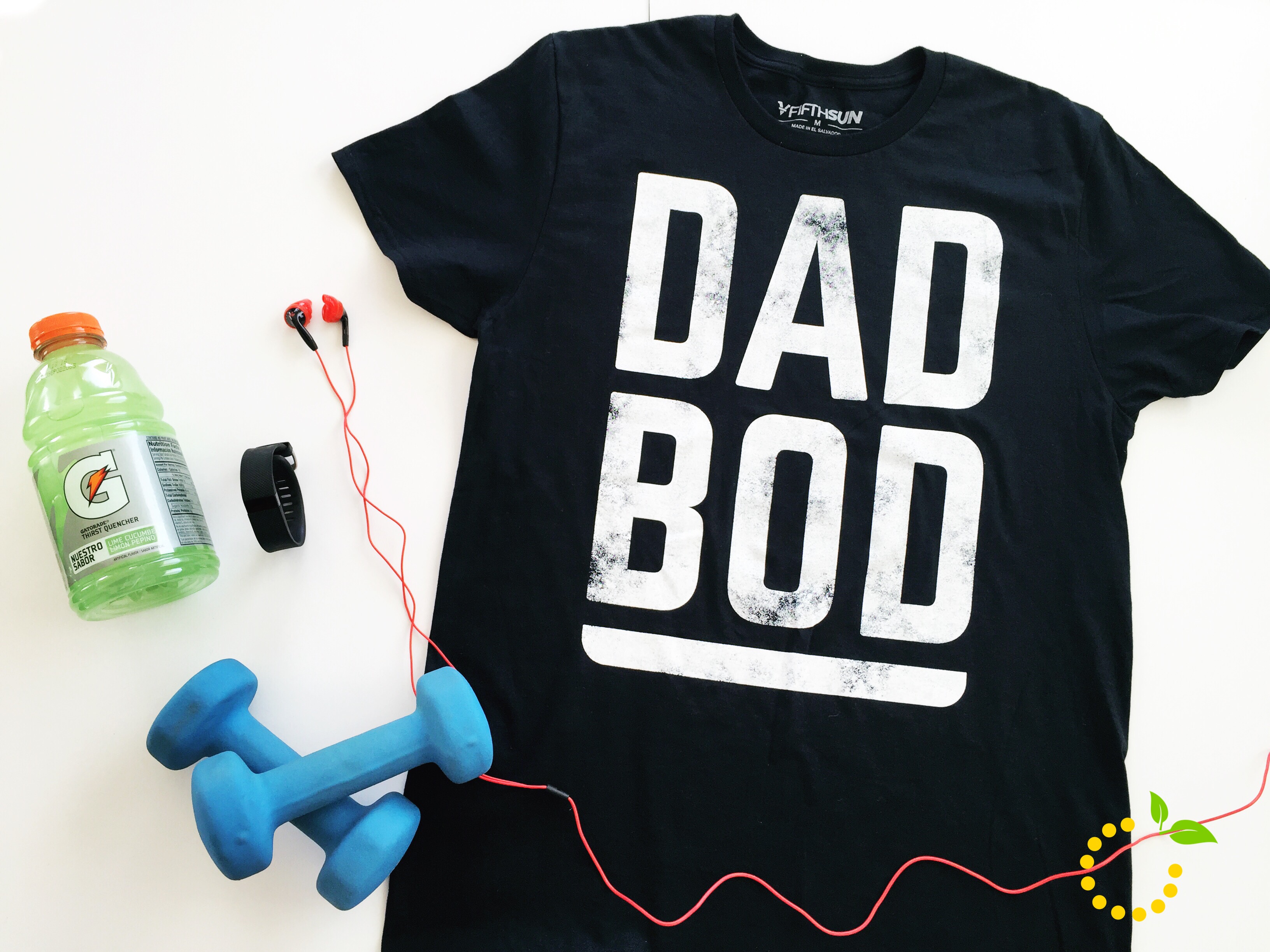 The Grill Master:
There's something about open flames and a hunk of meat that make some men weak in the knees. If you've got a pyromaniac on your hands a grill-themed gift is the way to go. Grab his favorite BBQ sauce, a fun apron, new grill utensils, and some meat. Is it weird to put a bow on a really nice cut of steak and pop it in the fridge for him to see Sunday morning? Absolutely not. That's true love in my book.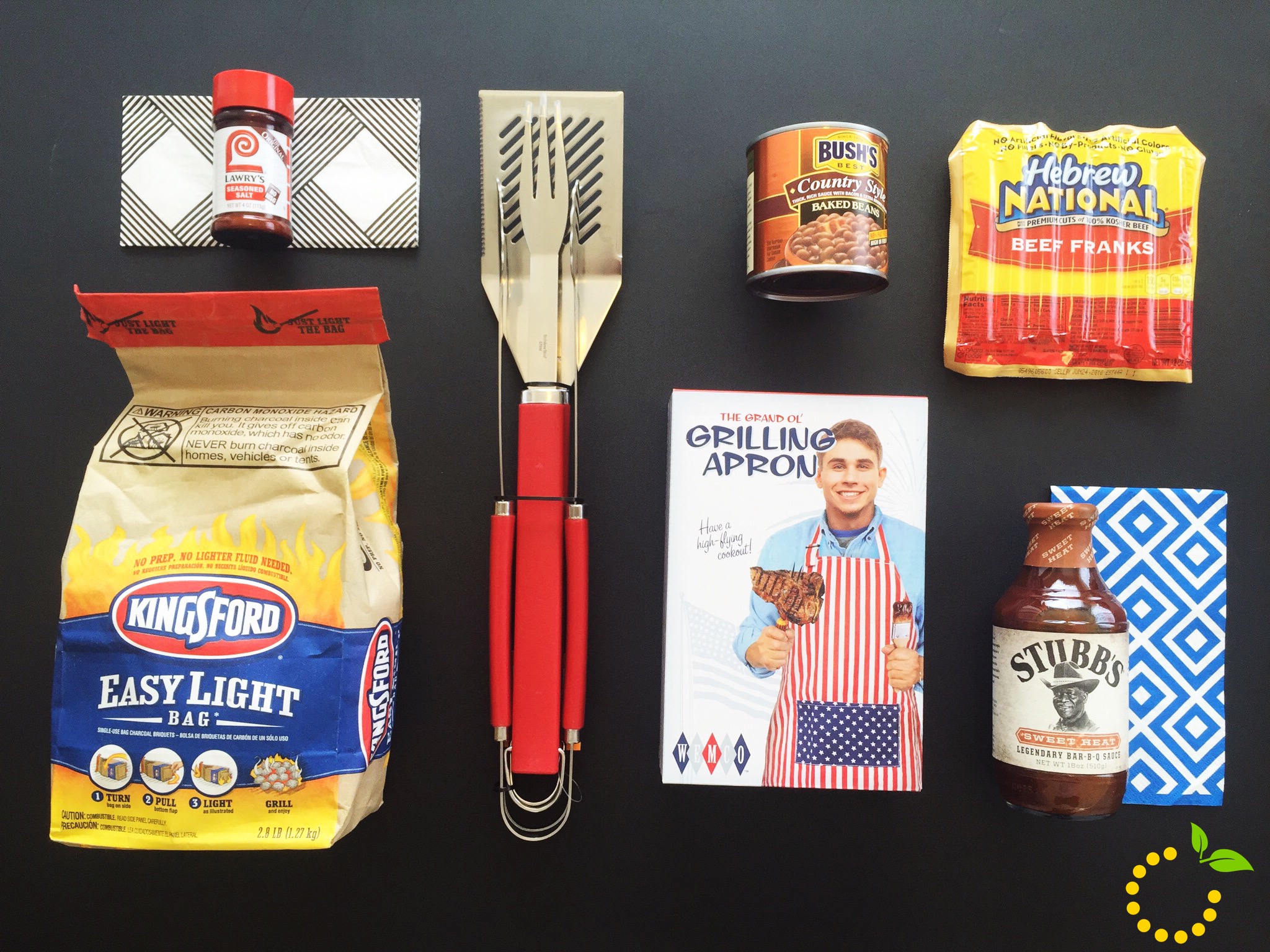 The Office Aficionado:
Wait, hear me out, before you roll your eyes and say that a tie and some pens is the most generic Father's Day gift possible, there's more. Men are very practical creatures and may actually appreciate a new tie or some office supplies, but let's take it to the next level and add some meaning to the mundane. Write a note telling your dad, hubby, grandpa how grateful you are for all the hard work that they do. Whether it's working long hours to put a roof over your head or spending their hard earned money on Doc Marten shoes because you just HAD to have them or else you would have been the laughing stock of junior high (I mean, that was all of us, right?), tell them of your gratitude. Tell them their efforts don't go unnoticed. Thank them for their sacrifices. Next time they put on that new tie it will mean a whole lot more to them as feelings of appreciation and gratitude wash over them.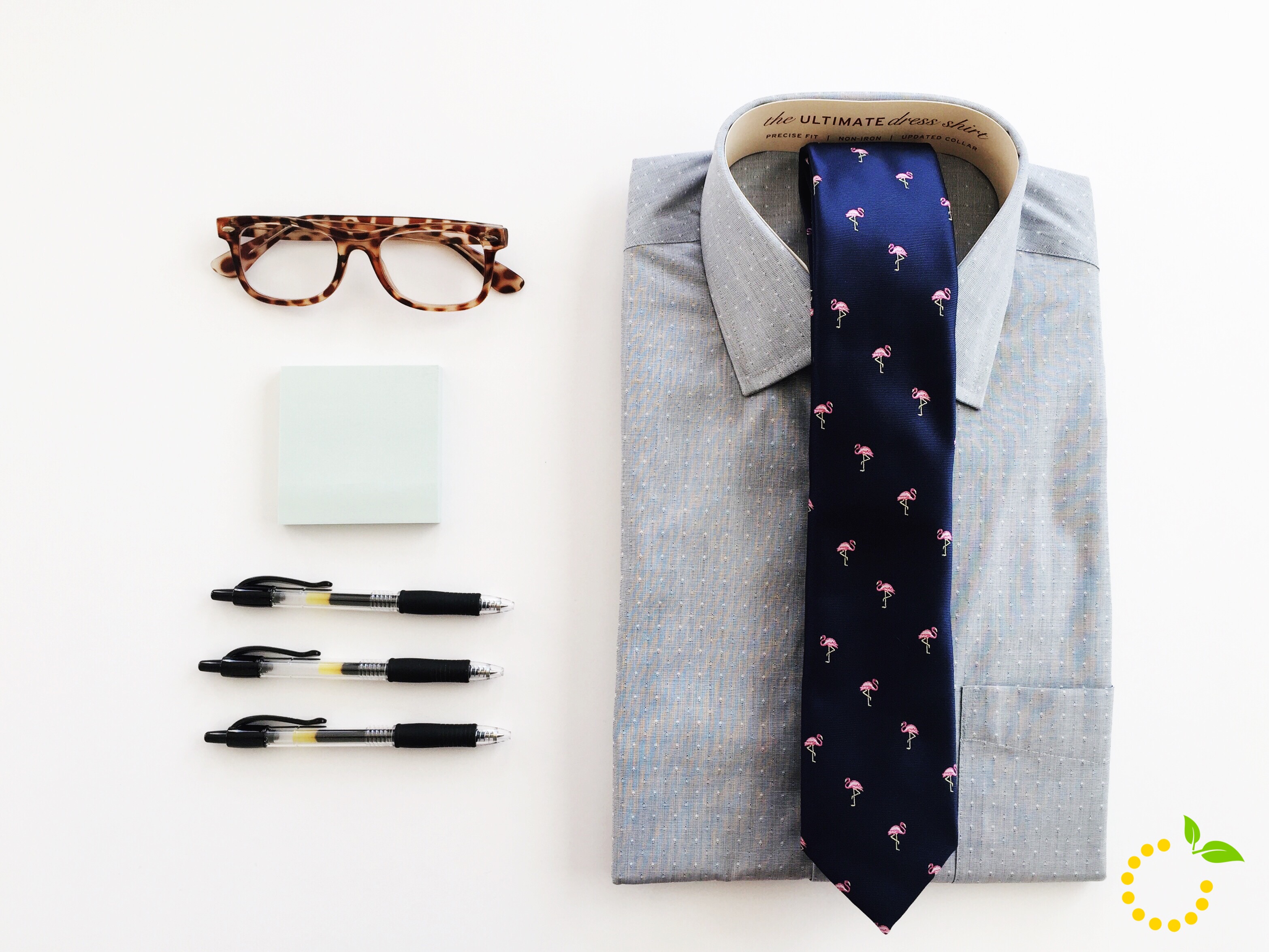 PS: All of these gifts can be purchased at your local Target, but you better hurry, the "Dad Bod" t-shirts are going fast!