Life is weird as you get older. Four months can feel like four days and it becomes harder and harder to connect with friends that you have loved for years. Good ideas and the best of intentions often fall quickly off your radar and before you know it, a year has gone by.
Well, hallelujah for the blog, because it has really motivated us to stay more connected as friends, despite our busy, different lives. And thank you Target dollar spot, for continually inspiring me with seasonal party favors.
Enter Valentine's Day, or "galentine's" if you are celebrating with your favorite gal-pals. I mean, who doesn't want an excuse to get together, eat great food, and talk for hours? Exactly. We all want that. So naturally, we dusted off our Pinterest boards, bought gold flatware, and invited all of our old high school pals that we rarely talk to but love spending time with.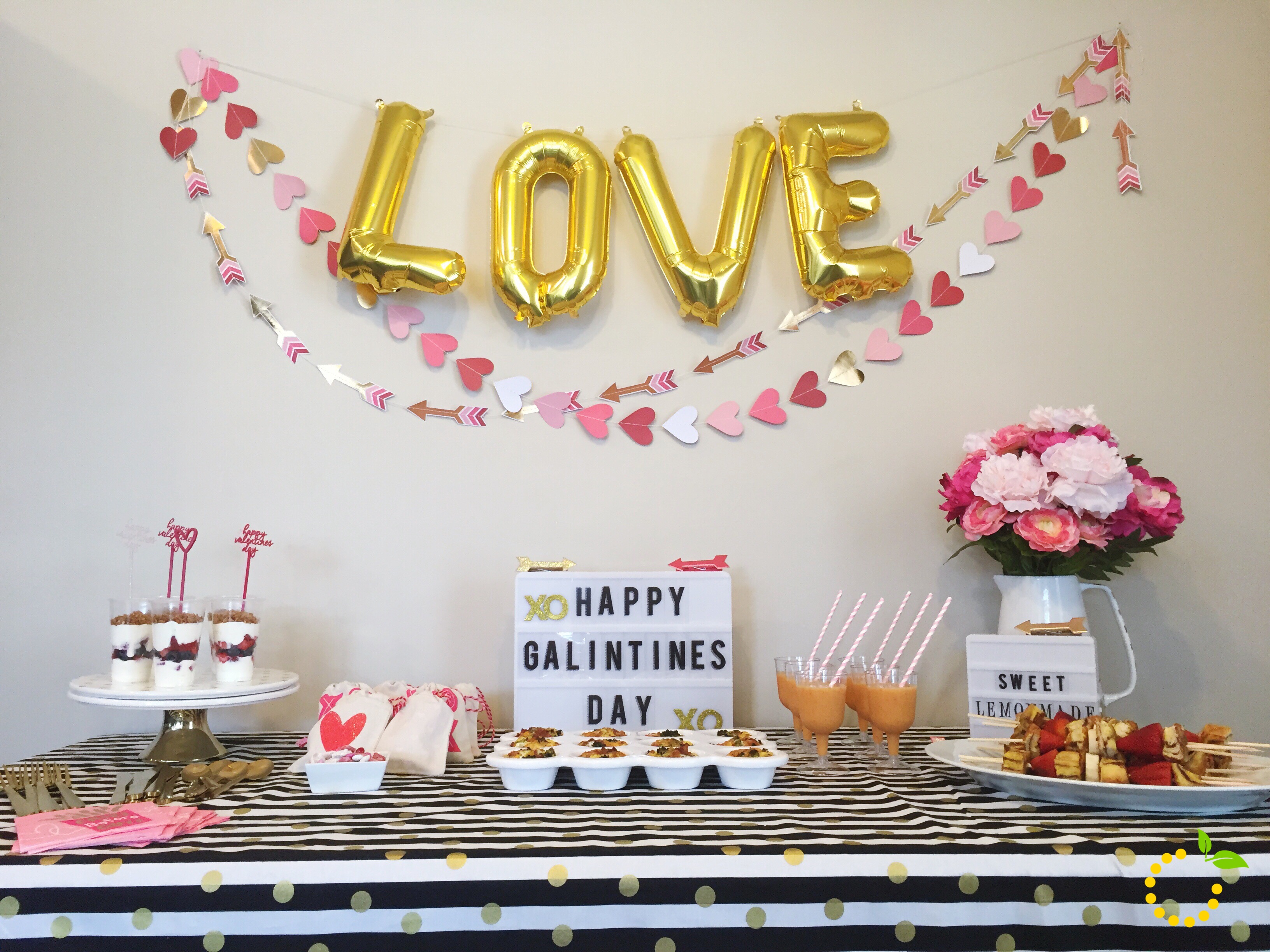 The menu was a collaborative effort full of simple and fun brunch foods. I was particularly excited about the french toast kebabs. This was literally my first pin ever on Pinterest (like years and years ago) and I was dying to finally make these babies. I adapted the Martha Stewart recipe only slightly and added almond and coconut extract to the batter to give the French toast bites a little more pizazz and they turned out great. Definitely try this fun idea for your next brunch gathering!
Another tasty element of the brunch was the Bacon Broccoli Frittata Ashley made. Rather than baking it in a larger pie dish she baked them in muffin tins and they were a perfect single-serving size.
Megan whipped up a classic berry and granola parfait enhanced with some dollar spot embellishments from Target and she used Noosa honey yogurt—oh man, so creamy, so good!
Strawberry orange smoothie rounded out the menu and Ashley made some strawberries and cream "puppy chow" or "muddy buddies"…whatever you call chex cereal doused with deliciousness..for the party favors in cute little muslin bags (ah hem, dollar spot, again).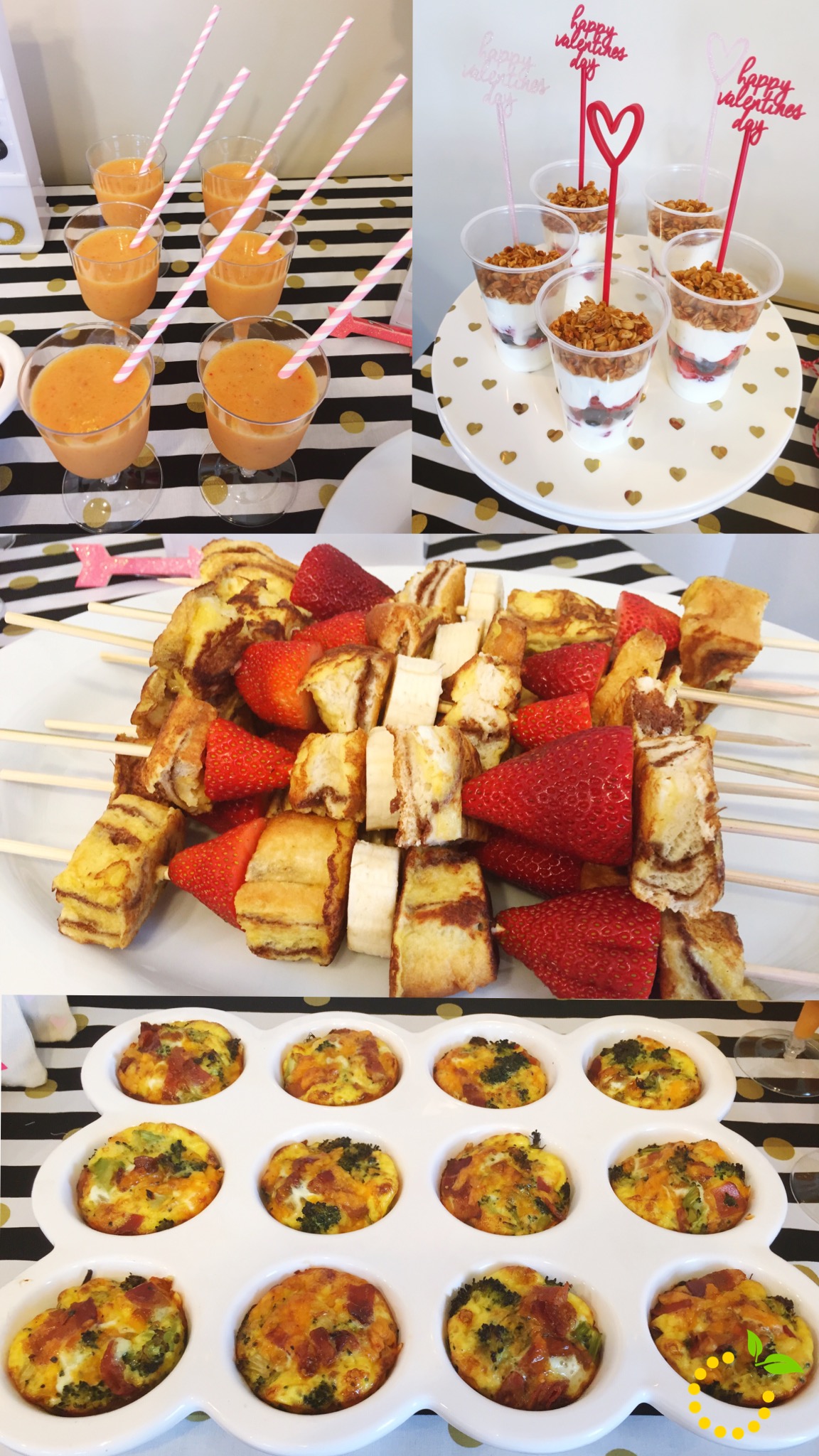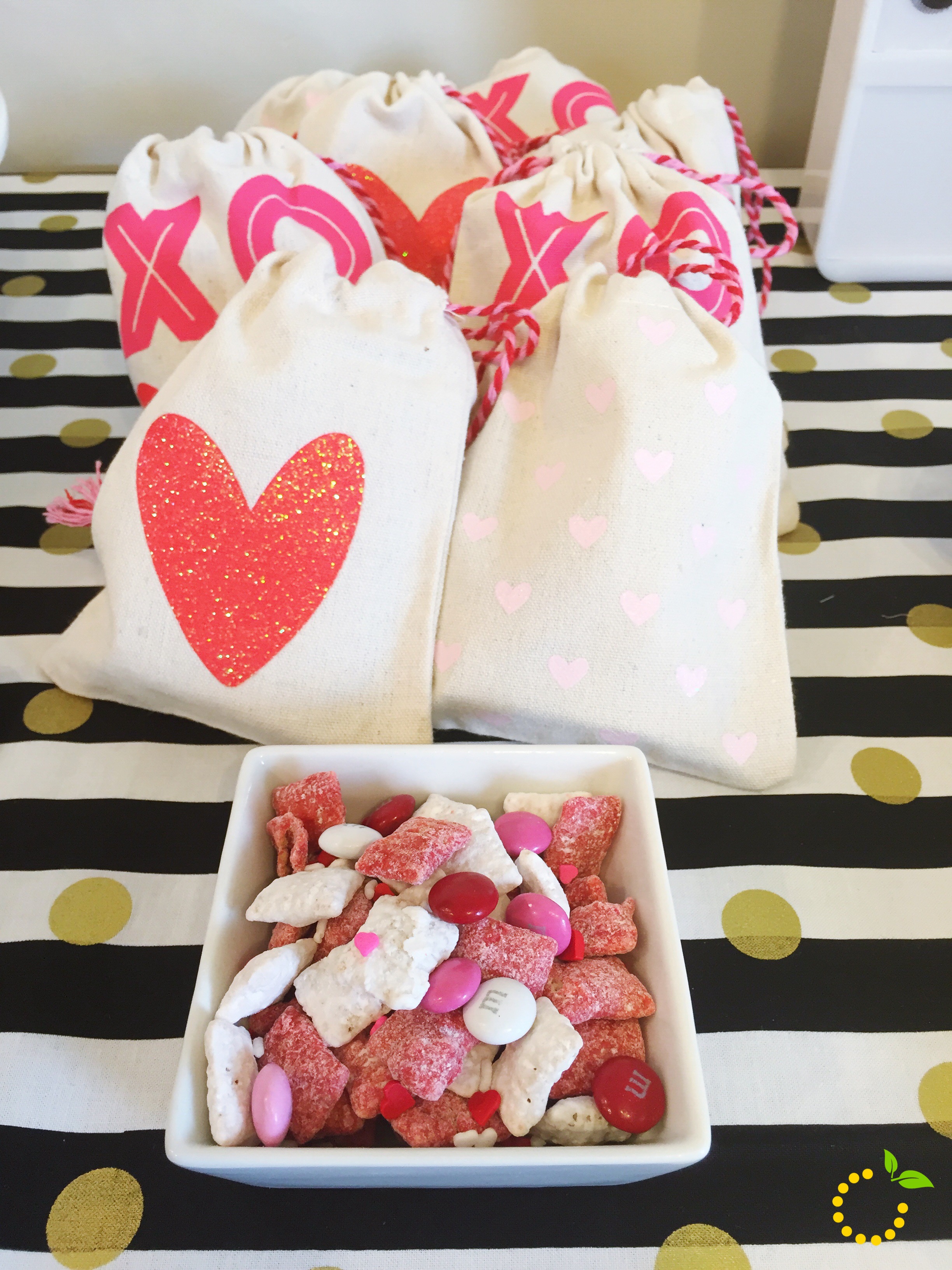 The decorations were fun and festive. Check out all the fun pieces below: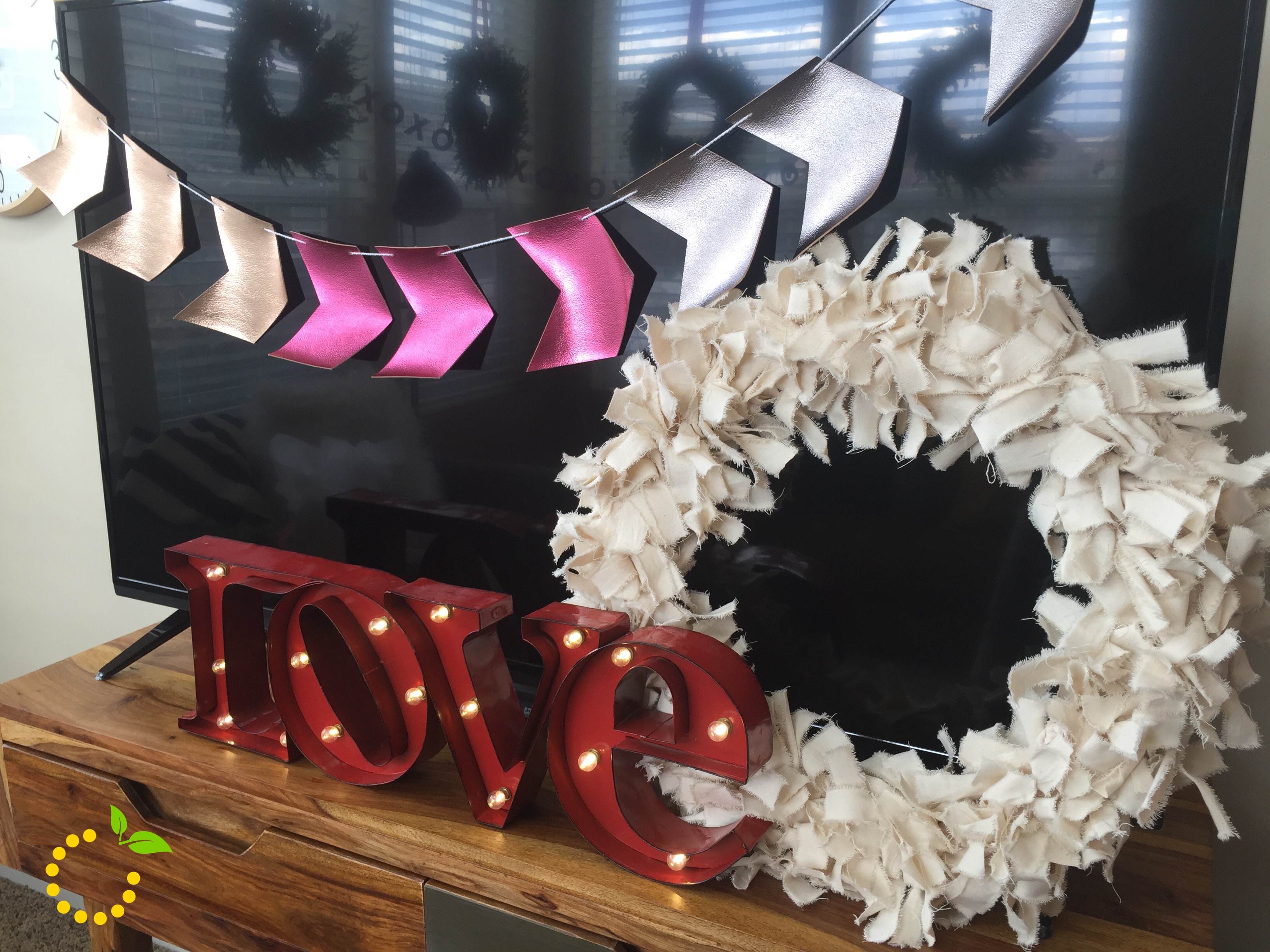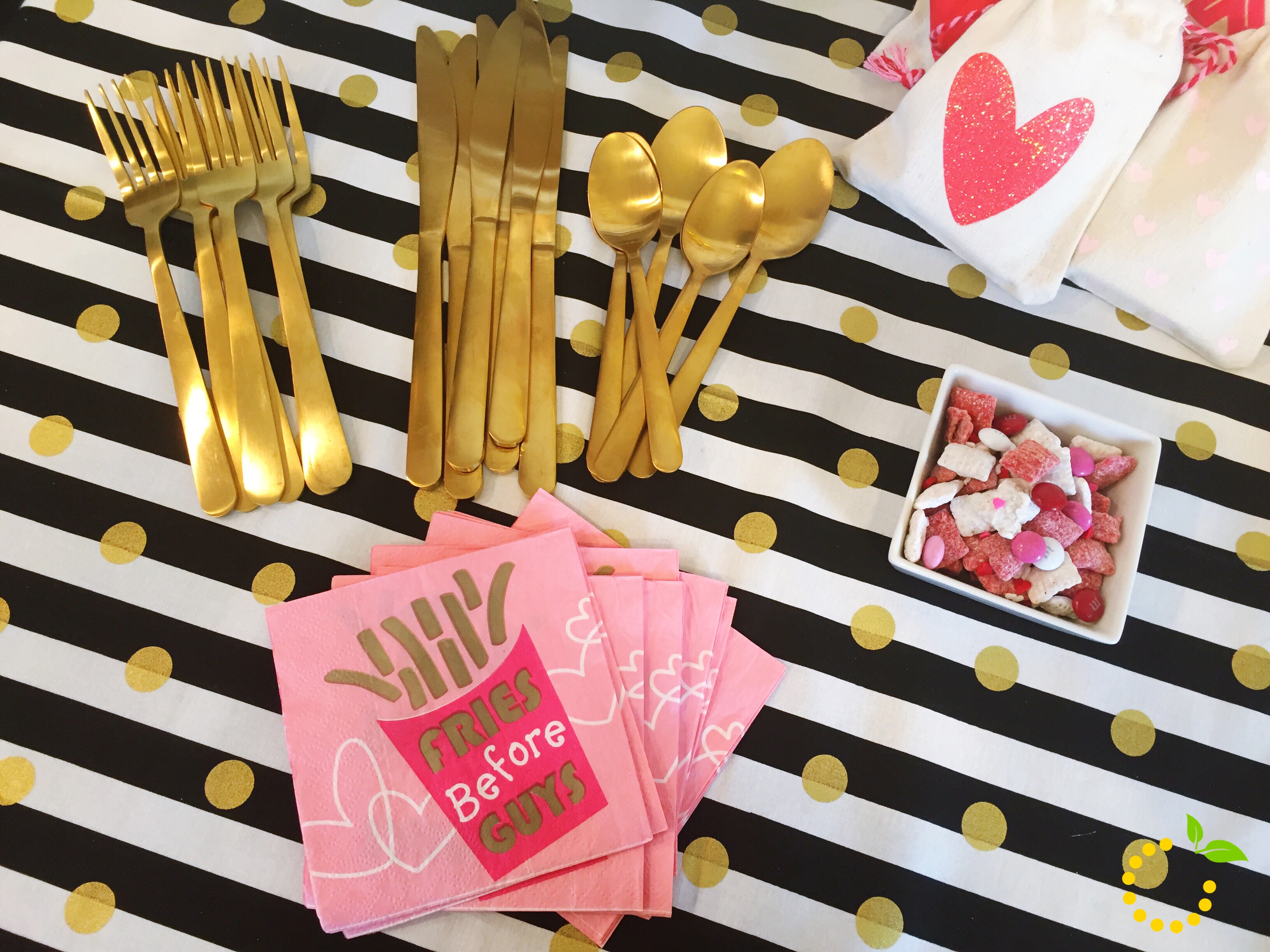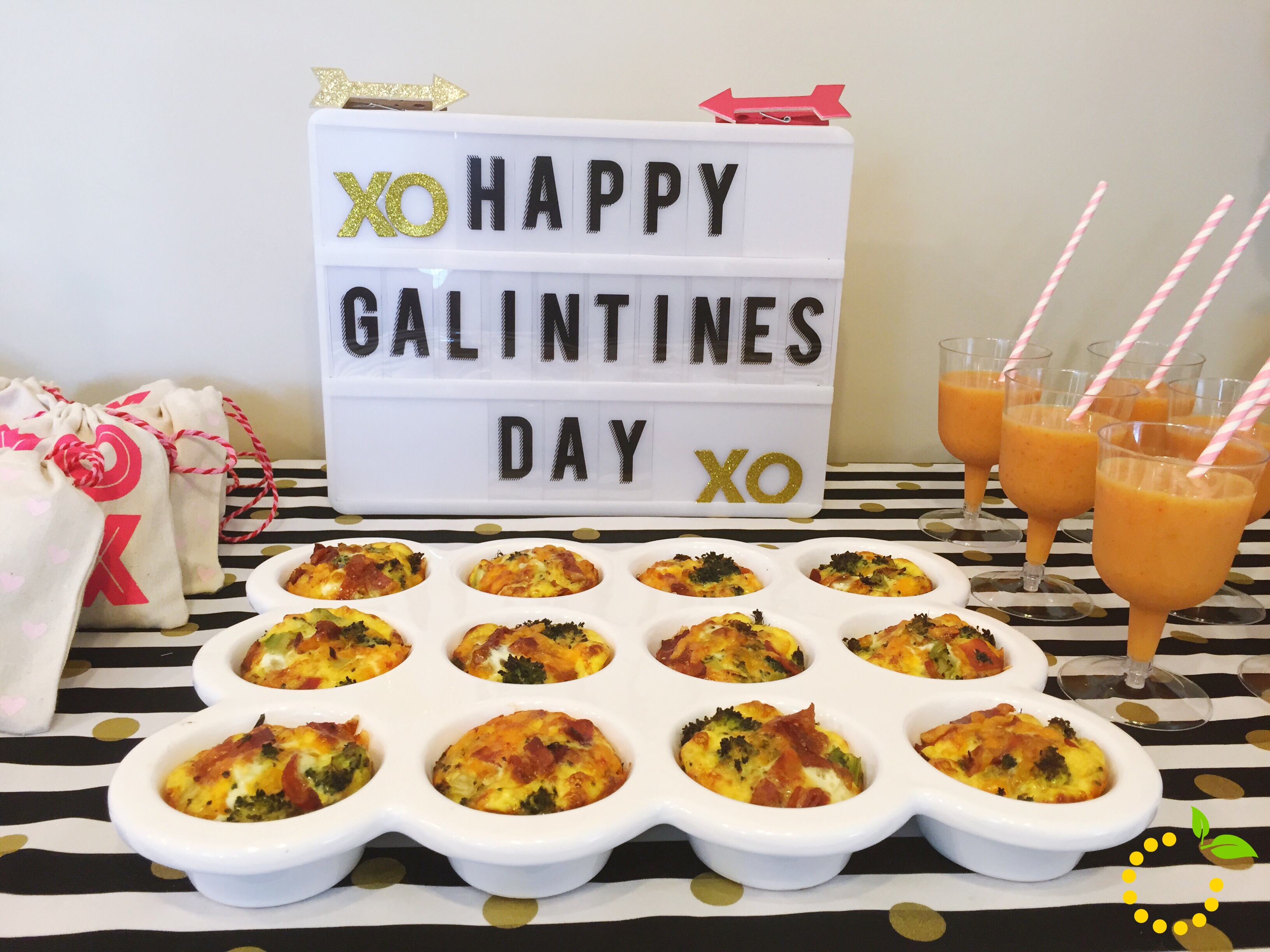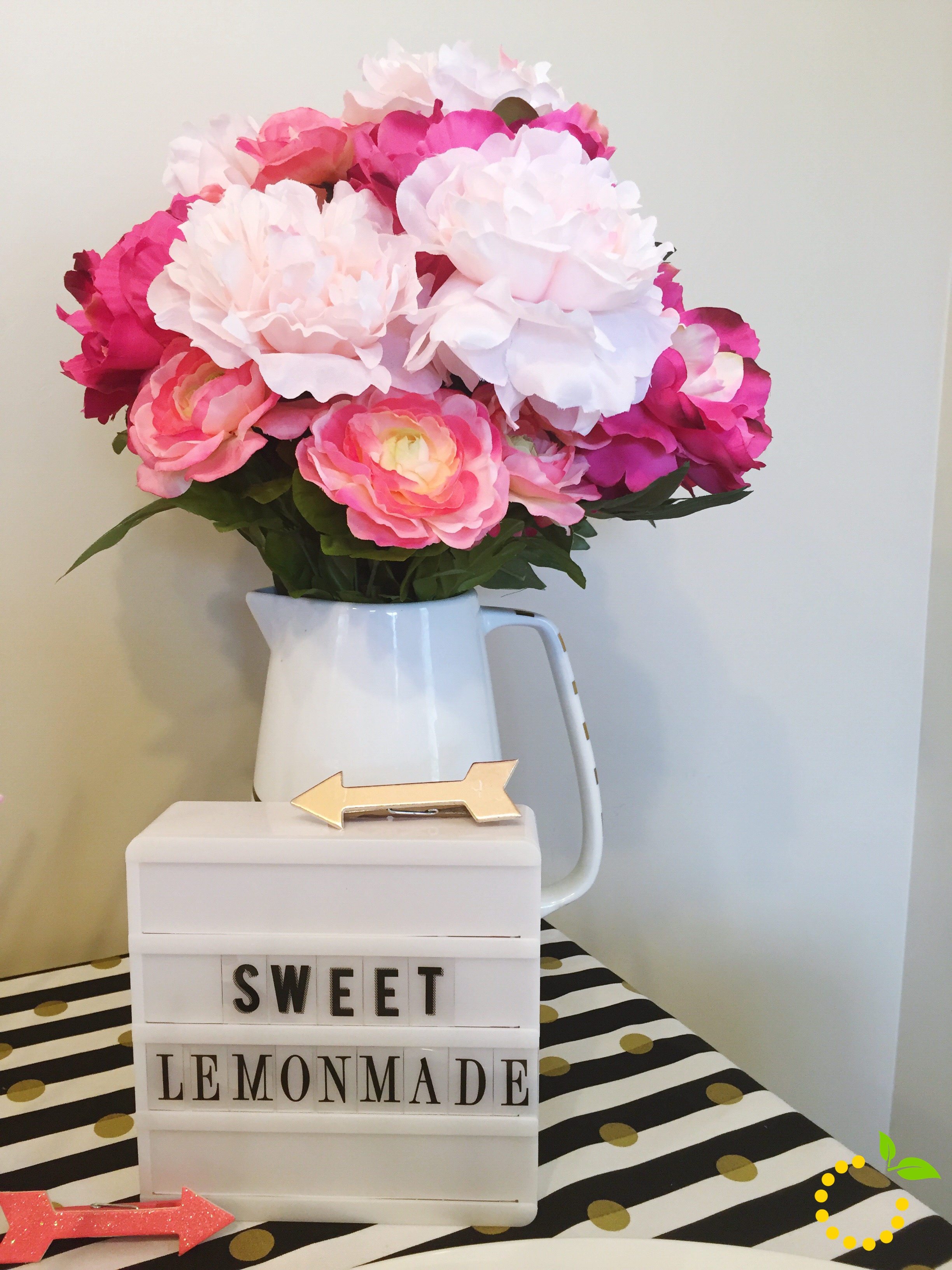 Our little "Galentine's gathering" was awesome. We ate way more than we should have and talked way longer than we planned. It's amazing how you can reconnect and pick right up where you left off with some friends. I love it when those moments happen. They are both fulfilling and rejuvenating. As we sat and caught up on the events of life since we had last connected, I couldn't help but feel validated and inspired by these ladies. All of our lives have turned out far different than we planned back in high school and are personalities have grown and evolved in beautiful ways as a result. Some are married, some are mothers, some work full-time, some work at home, some watch CNN, others only watch HGTV, some are going through heartache, some just survived heartache, some love to read, some love to write, some are democrats, some are republicans.
Regardless of our differences, our bond of friendship unites us. And although our experiences have been very different from one another, every time we get together, we realize that many of our feelings are the same. There is beauty and empathy in hearing someone say, "oh my gosh, me too!" May you all reconnect with those awesome ladies in your life that make say, "me too!" And do it over bacon and carbs, obviously.