As you're learning, food is my love language and trying new restaurants is like opening presents on Christmas morning…it's exciting, you're not quite sure what you're going to get and you're hoping to not be disappointed. Christmas disappointment is bad, but food fails are the worst. Seriously. So when hunger hit us as we wandered the galleries and shops of Park City, we naturally turned to the 249 Yelp reviews and the positive word of mouth from the overly-chatty art gallery hostess we ran into earlier and ventured down to Vinto on Main Street in Park City.
The atmosphere was modern, but comfortable. On a Friday night it was bustling with customers that had come post ski day in their Patagonia fleece with sun-kissed cheeks and fresh goggle lines, while others took the classy Friday night approach with a string of pearls and some heels. So clearly they have a pretty wide dress code and no one will give you judgy looks about your matted ponytail or ski pants.
Now, the food. After perusing the menu it was clear that this meal would require a coordinated order to ensure that we had maximum exposure to the delicious menu options. And after seeing a bundino (more on my bundino love affair later) on the dessert menu it was a given that regardless of how full we were, dessert was definitely happening. There were multiple things we wanted to try and after much deliberation we chose the roasted cauliflower with almonds, truffle oil, and fresh mint as the starter and then shared the butternut squash pizza with pancetta, caramelized onions (side note: I'll order anything that has caramelized onions—insert heart eye emoji!), fontina cheese, and fresh oregano and then the pear, ham, and brie panini with a spicy honey drizzle. Oh yeah, and we also ordered the classic Margarita pizza for the conservative palate of the group.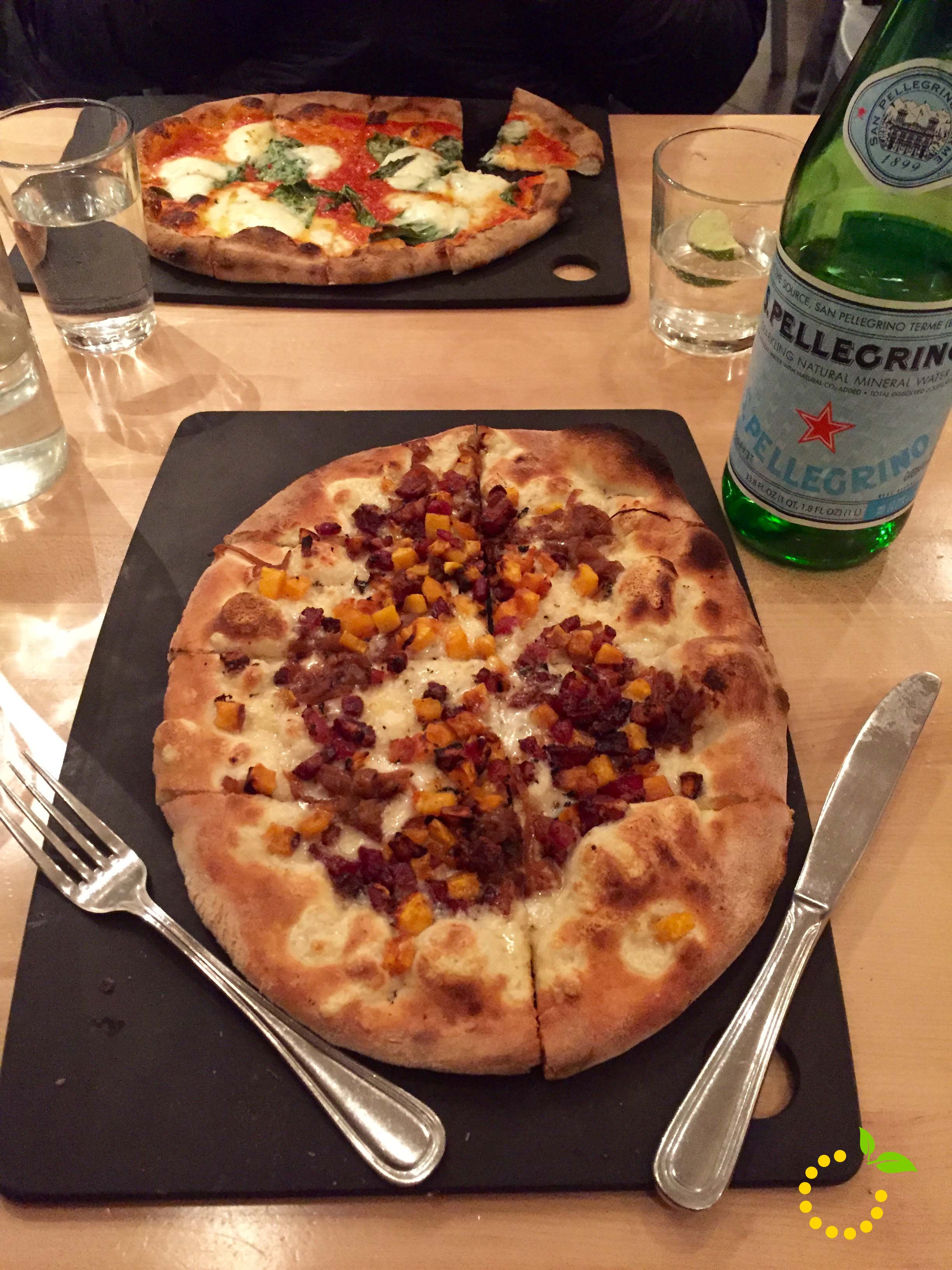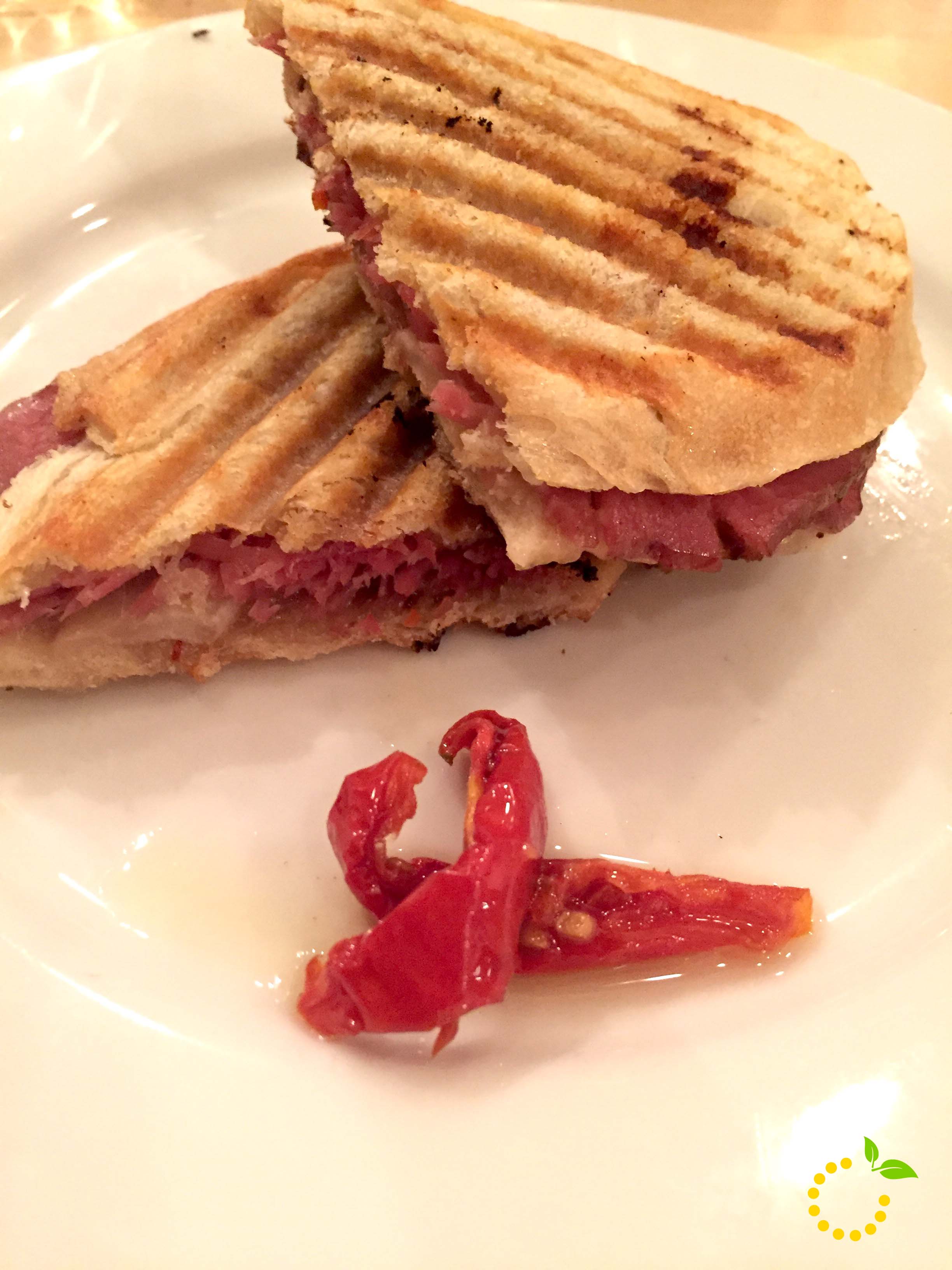 And let me tell you, the pear, brie and ham panini with the spicy honey…like, whoa. It stole the show. So simple, but it packs a flavor punch. That spicy honey should be patented–it belongs as a regularly scheduled part of my diet. Two thumbs up. The butternut squash and pancetta pizza was full of classic savory flavors, with a hint of sweetness from the roasted squash. And the desserts did not disappoint. I ordered the bundino dessert, oh bundino. I fell in love with bundino years ago when I was living in Philadelphia for grad school. The food scene in Philly is legit and one of my favorite places, Barbuzzo, is where I was first introduced to this simple, Italian custard-like dessert. It was literally life changing. The mere mention of the word "bundino" to my crew of Philadelphia peeps will trigger an instantaneous sigh "ohhhh, bundino….." as they longingly recall each creamy bite. I have lived a few places since Philly and haven't seen a bundino on a menu since! When I saw it on the menu at Vinto, I practically had to restrain myself from ordering it as an appetizer. Although a slightly different composition than its Philly predecessor, this creamy, rich rendition brought back all the beautiful bundino memories from my Philly days.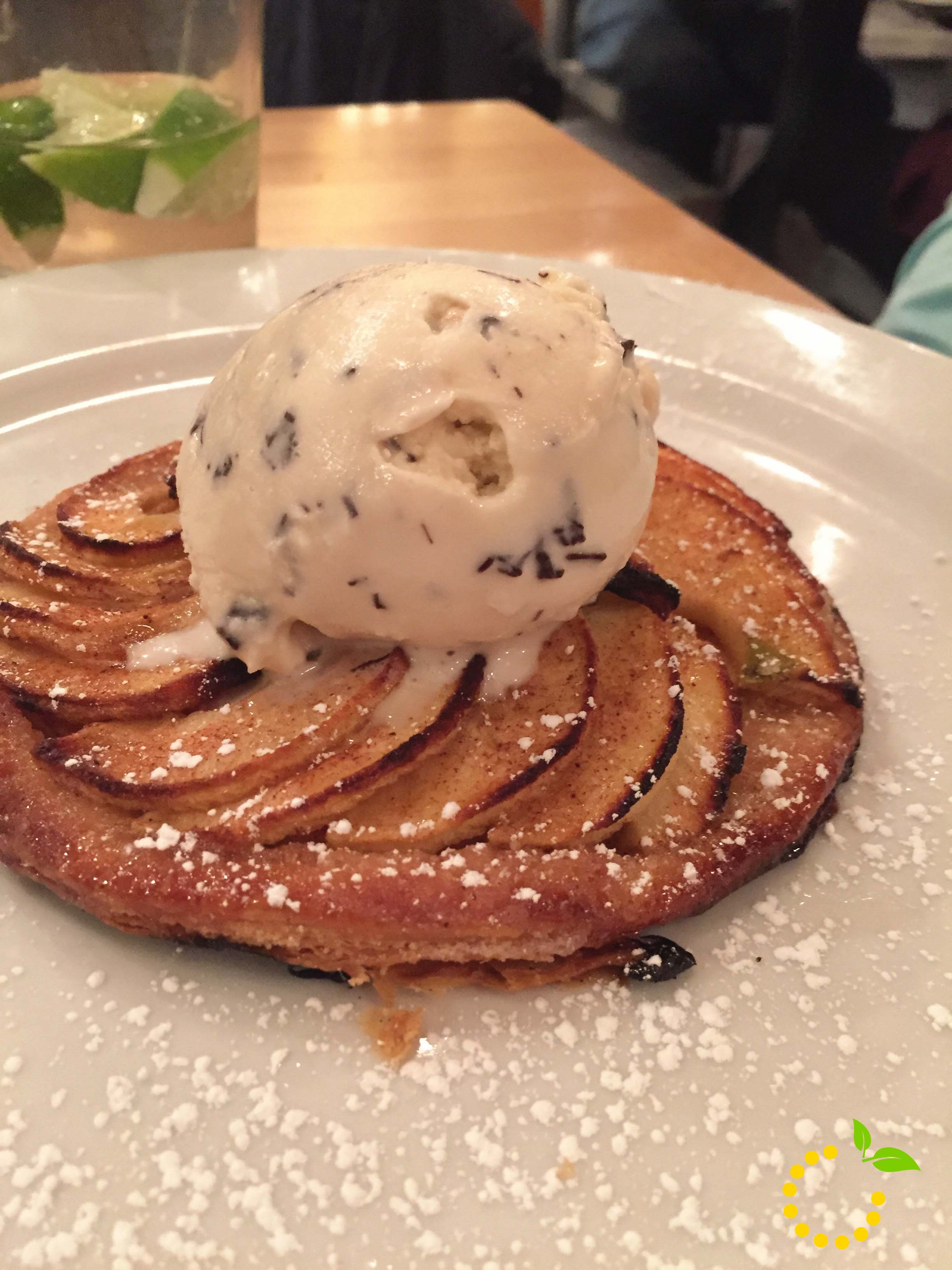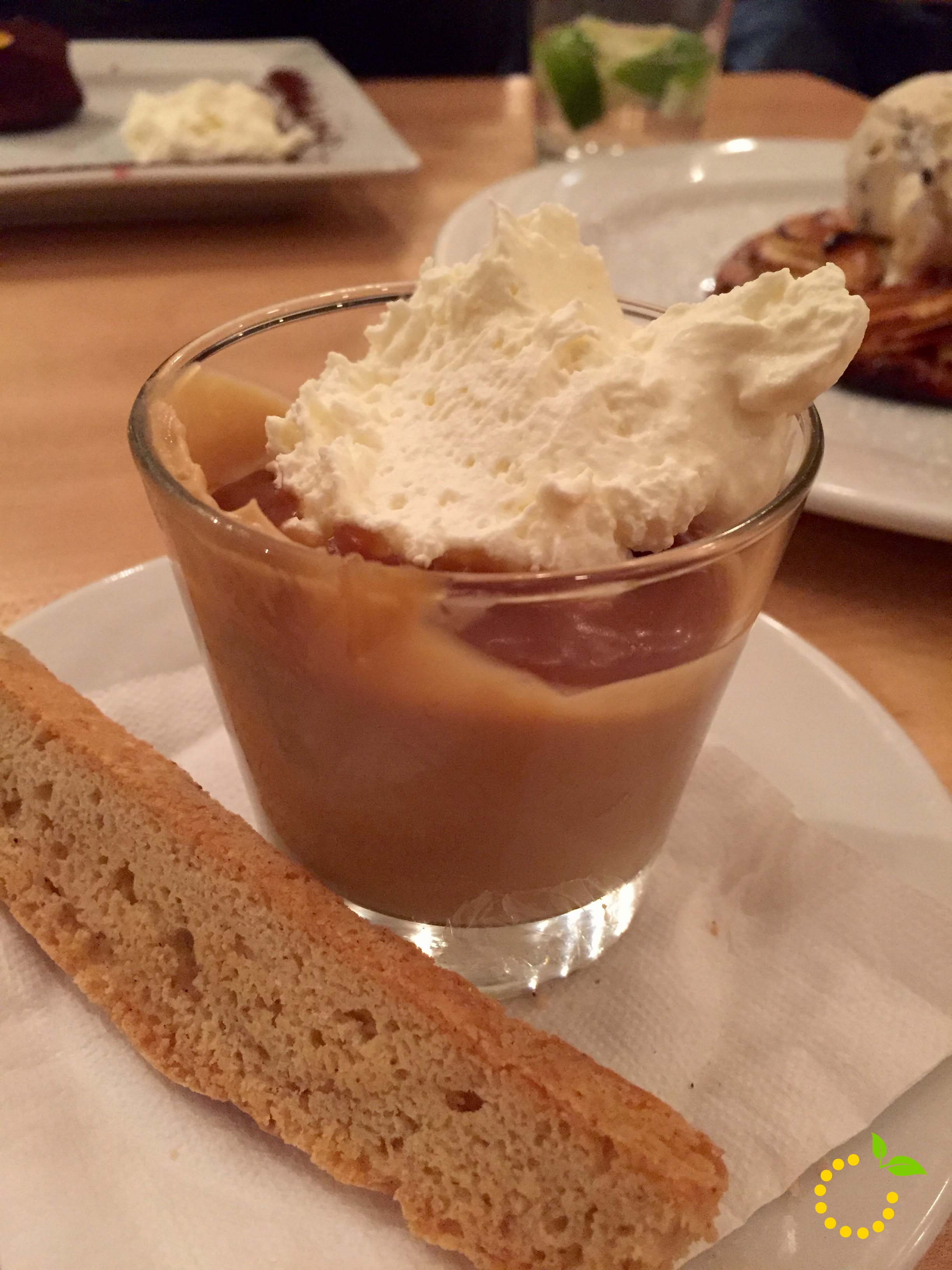 But wait, don't let my nostalgic rant about bundinos distract you from the other star of the show, the apple crostata. The centrifugal arrangement of perfectly sliced, steaming cinnamon apples atop the rich, buttery crust, sealed together with a subtle apricot glaze and garnished with a scoop of house-made gelato is what dreams are made of. And if your dreams aren't made of this then we shouldn't be friends.
As you can tell, Vinto was the perfect ending to a great day. Check out the rest of the menu and try it next time you find yourself hungry in Park City.
(Side note: if you are ever in Philly you HAVE to go to Barbuzzo and order the bundino. You won't be sad about it. It's THE BEST. End rant.)