If you know what cookie butter is, you will love these! And for those of you saying cookie butter?!? What is cookie butter?!? Let me just tell you, it is one of the most delicious spreads ever! It's so good that I have eaten it by the spoonful (shh…don't tell anyone)! Anyone else done that? The last time I went to Trader Joe's, I bought a few extra jars just in case I wasn't able to go back down before I ran out. They sell out of this stuff often so I usually stock up.
I wanted to make something a little bit different for my Valentine's Day treats this year so I thought I would try making cookie butter chocolate hearts.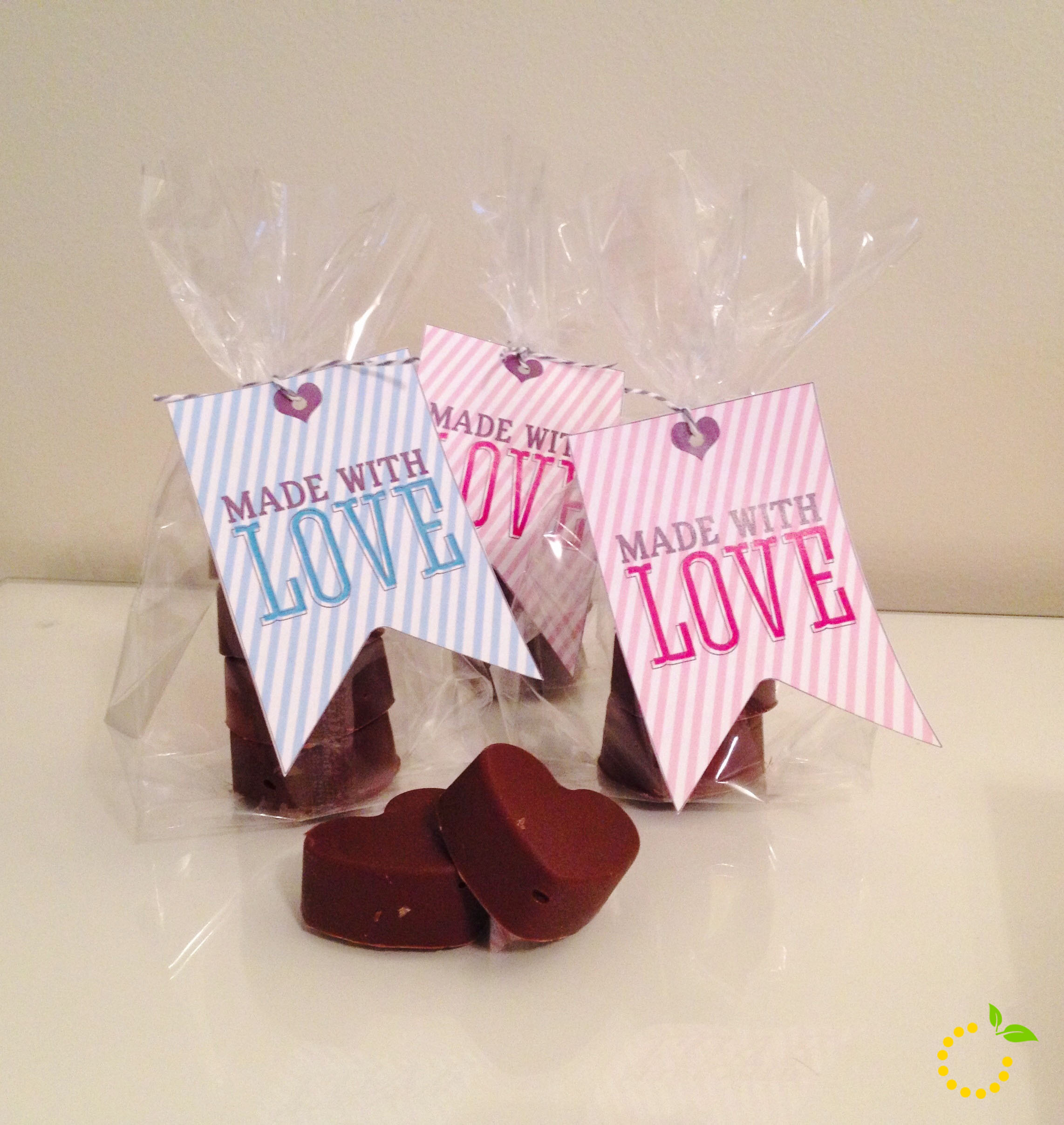 Cookie Butter Chocolate Hearts
2016-02-25 17:18:16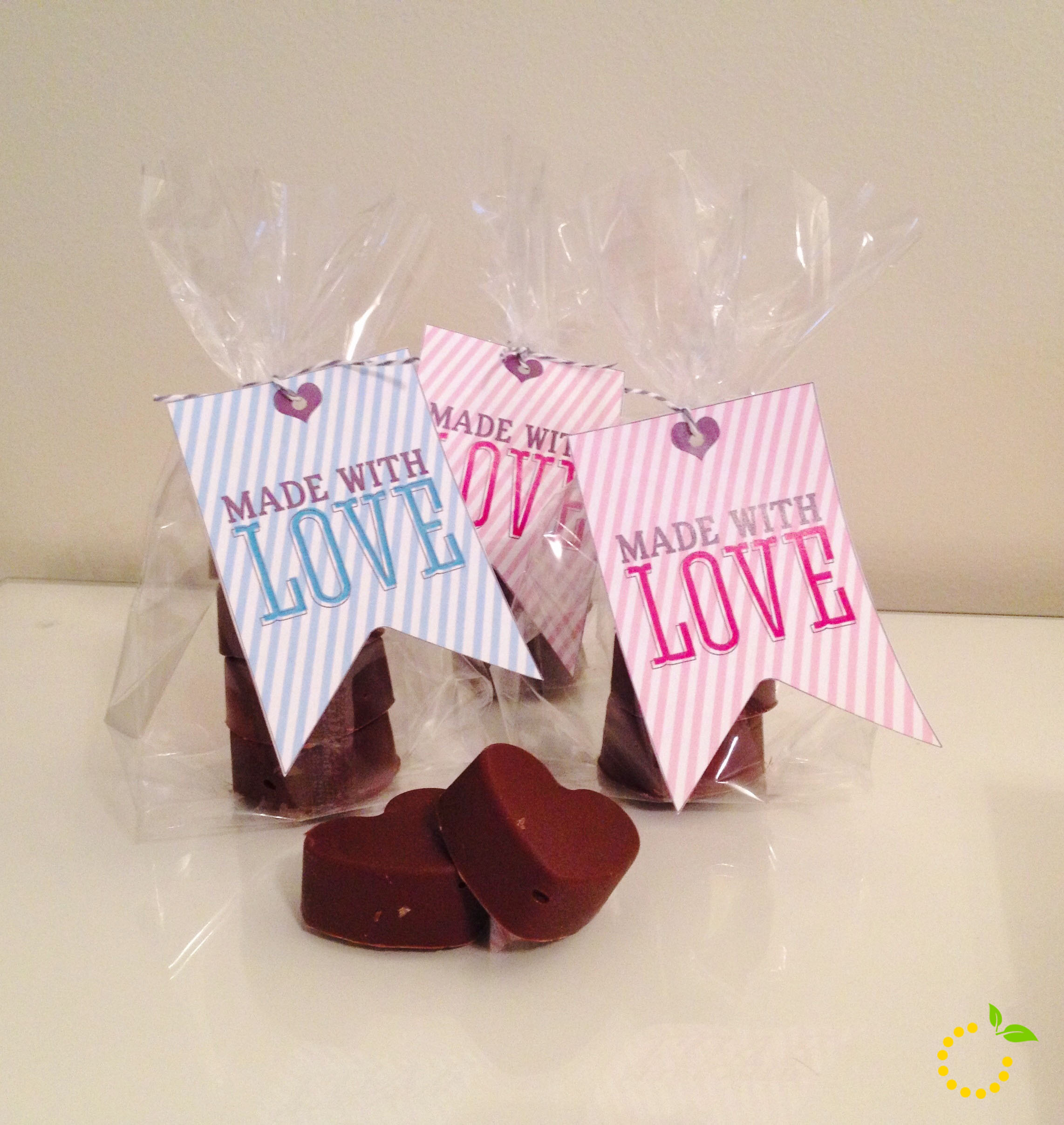 Ingredients
6 oz of Cookie Butter
12 oz chocolate chips (you can use white, milk, or dark)
Instructions
Melt your chocolate in the microwave in a microwave safe bowl in 30 second intervals and stirring after each 30 seconds.
In your heart silicone mold, place enough chocolate in the heart to cover the bottom and I like to bring a little bit up the sides as well.
Place in fridge for about 10 minutes or until chocolate has hardened.
Then place 1 - 1 1/2 teaspoons of cookie butter on top of the chocolate. Tip: try to keep the cookie butter in the middle of the heart.
Cover the cookie butter with more melted chocolate until heart is full.
Place them in the fridge or freezer until hardened.
Store in airtight container in fridge until ready to eat.
Sweet Lemon Made https://sweetlemonmade.com/
Cookie butter – Trader Joe's or Biscoff spread (Grocery Stores)
Heart silicone mold – JoAnn's

Printable tag from Eighteen25