Hey all you peanut butter lovers out there–today is your day! March 1st is National Peanut Butter Lover's Day and we're celebrating with these Loaded Chocolate Peanut Butter Cookies! During one of my pinning sessions a while back, I came across these delicious looking cookies on Pinterest and I knew I had to make some right away. I made them for a friend who loves peanut butter and he loved them! With 3 types of peanut butter–creamy PB in the cookie, PB chips, and Reese's Pieces there's definitely no shortage of peanut butter! Your PB loving friends will LOVE YOU if you make these for them! And any excuse to make treats especially for a food holiday is fine in my book!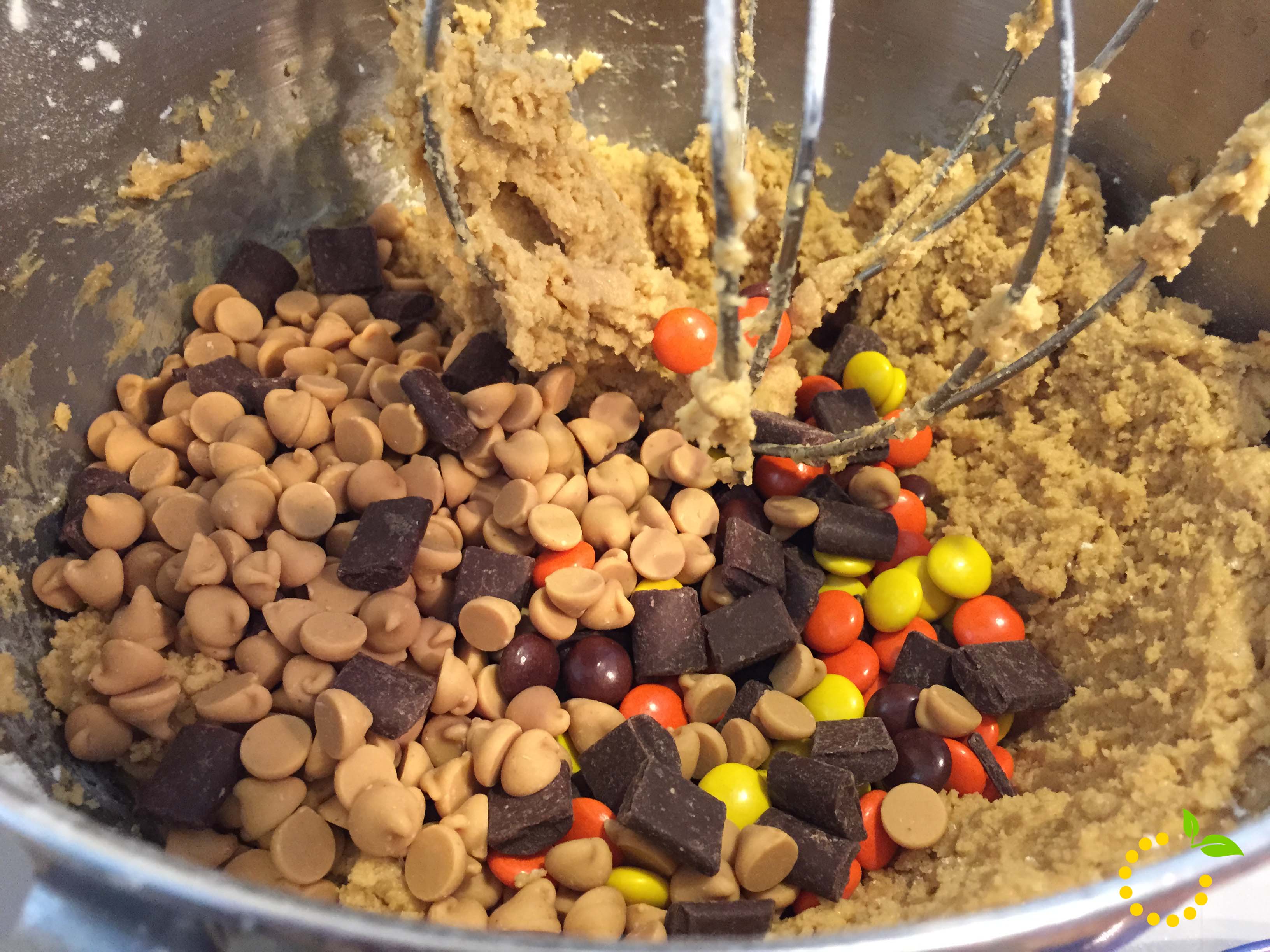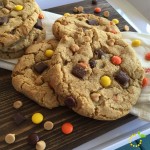 Loaded Chocolate Peanut Butter Cookies
2016-02-29 17:25:18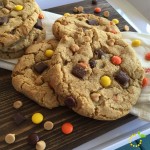 Ingredients
3 cups flour
1 1/2 teaspoons baking soda
3/4 teaspoons salt
1/2 cup unsalted butter, room temperature
1/2 cup creamy peanut butter
1 cup packed brown sugar
3/4 cup sugar
2 large eggs
1 tablespoon milk
1 tablespoon vanilla extract
1 cup semisweet chocolate chips or chocolate chunks
1 cup peanut butter chips
1 cup Reese's Pieces
turbinado sugar (optional)
Instructions
Preheat oven to 350 degrees. Line baking sheet with parchment paper or silicone baking mats.
In a medium bowl combine flour, baking soda and salt.
In the bowl of an electric mixer, beat the butter, brown sugar and sugar on medium-high speed until well combined, about 2 minutes.
Add the eggs, milk, and vanilla and beat until combined. On low speed gradually add the flour mixture and beat just until combined.
Add the chocolate chunks, peanut butter chips and Reese's Pieces and beat until combined or hand mix with spatula.
Using a mini ice cream scooper, scoop dough balls and roll. Place on baking sheet and using a flat bottom cup, flatten the cookies to be 1/2 inch thick. Press a few extra chips on top and sprinkle with a little turbinado sugar (optional).
Bake for 12-15 minutes or until cookies are light golden brown around the edges. Be careful to not overbake. Let cool on baking sheet for 2 minutes and then transfer to cooling rack to completely cool. Store in airtight container at room temperature.
Sweet Lemon Made https://sweetlemonmade.com/
Recipe adapted from
Our Best Bites