One of my favorite things to do with my family is to go hiking. In my opinion, there's no better way to spend quality time together than outside, free from distractions. Living in Utah we are definitely spoiled. Whether you are hiking along the Wasatch Front or spending time in Southern Utah, we have some of the country's most beautiful hiking trails.
I love learning about new trails to take my family hiking. It's important to me to know that the hike is family friendly and dog friendly. (We could never leave Mia at home, that's just rude!) We recently moved to Layton so we've had a great time venturing around the new neighborhood to see what is available. As a family we decided to create a summer bucket list to see how many Utah Hikes we can complete. Below are three of our favorite spots to add to your summer bucket list. These are all moderately easy trails that will get your heart pumping. Grab your boots and get out and enjoy the beauty in our own backyard. Go on…"Take a hike"!
Adams Canyon Trail
City: Layton
Distance: 3.8 miles roundtrip
Approximate Time: 3 hours
Difficulty: Moderate
Elevation Gain: 1,363 feet
Map/Location
The Adams Canyon Trail is one of my favorite hikes to take with my family since it's close to our home and ends with a gorgeous waterfall. This is a very popular hike, so arriving early will give you a head start from the weekend crowd. The parking lot is full every time we go so we always plan on parking along the side of the road and hiking up to the trail head.
This is a hike you definitely want to do in the early morning since the beginning of the trail is a series of switch backs with little shade. This is the most difficult part of the hike, so don't let that keep you from moving forward! It might be a little intense for young kids, but once you get up in the canyon, your little ones will have a blast. There are so many places along the trail head to stop and play in the river and over the bridges. This is also a great trail to bring your dogs because it follows the creek for most of the hike. This makes it easy for them to lap up some water and stay cool on the hot summer days. The trail ends with a gorgeous 40-foot waterfall with a nice pool below, perfect for dipping your feet and relaxing.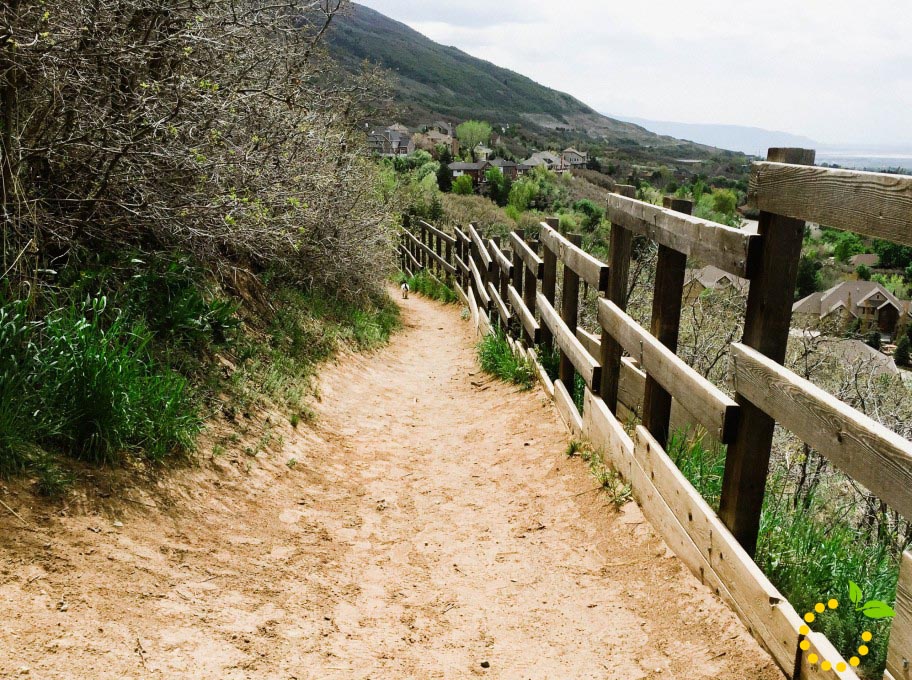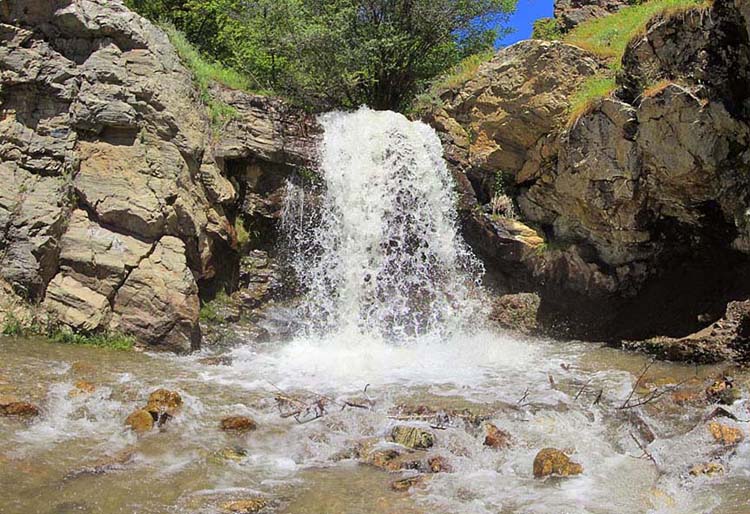 Image Source: Utah Hikes
Parish Creek Pictographs in Centerville Canyon
City: Centerville
Distance: 1 mile round trip
Approximate Time: 1-2 hours
Difficulty: Moderate
Elevation Gain: 273 feet
Map/Location
If you're looking for a unique hiking trail, somewhere you can choose your own adventure, the Parish Creek Pictograph trail in Centerville Canyon is the perfect spot! This trail is a fun place to explore that won't take up your whole day. The trail starts off heading up the mountain towards the canyon. Follow the trail until you reach a bridge that crosses the creek. On the north side of the bridge you will see a small single track trail. You made it to the trail head!
The trail follows the creek as it slips and slides its way down the canyon. During the hike you don't see a big increase in elevation; however, I would still rate this hike as being moderate because it does require some agility as it's not an established trail. You'll find times where you might need to climb up over some boulders or the occasional log.
This hike is perfect for the summer because the canyon provides lots of shade and the creek slightly cools the air. This is not a well-known trail, so you'll most likely have it all to yourself.
What makes this hike unique are the pictographs. One mile up the canyon, on the north side, you will see a Forest Service marker informing you about the pictographs. If you climb a little further up the canyon around the rocks, you will find them!
This trail is pretty easy but does get a little technical in some areas, so I would leave kids under five at home. Also, don't forget to bring your dog. They're welcome on this hike and will love playing in the creek.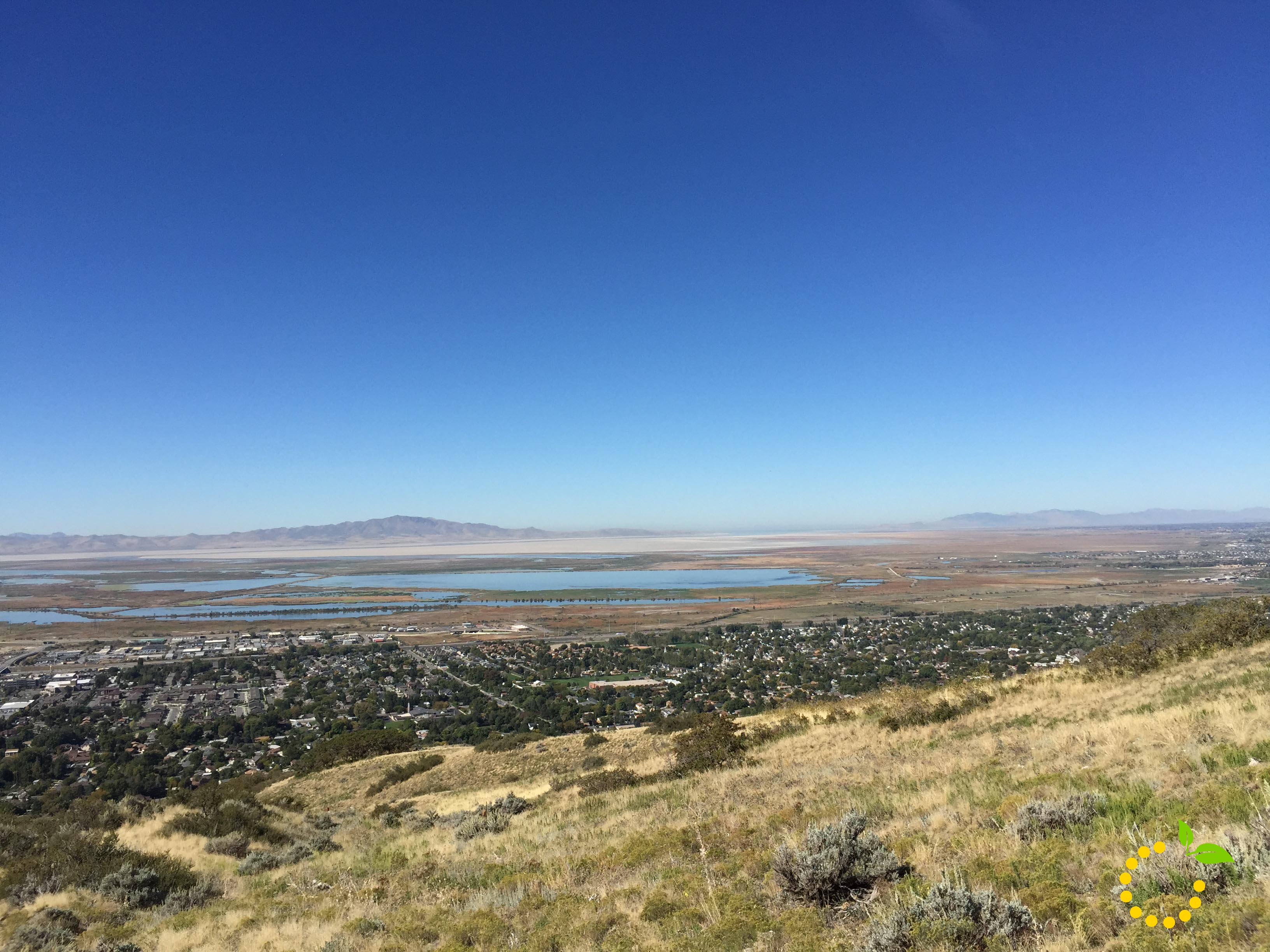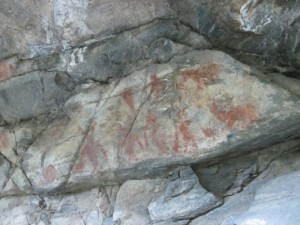 Image Source: Rickety
Strawberry River
City: Heber
Distance: 4 miles roundtrip
Approximate Time: 1-2 hours
Difficulty: Easy
Elevation Gain: Minimal
Map/Location
The Strawberry River is one of my family's favorite places to visit in the summer when we have a full day to adventure. Most people go to this river for fishing, but we find it to be a fun easy hike to take with our toddler where we can enjoy the beautiful scenery. This is a bit of a drive, since it's about 45 minutes past Heber, in the Uintah Mountains. When you arrive, you will see the trail head at the end of the parking lot, overlooking the river bottom. (Bonus: There is a restroom in the parking lot which can be much needed after a long drive, especially with children)
The beginning of the hike is a long semi-steep trail that gets you into the river bottom. The trail follows the river as it winds through the canyon. Take in the scenery and you might notice fish darting in and out of the water as you walk by. This is a pretty remote area, so be prepared to see other wildlife such as deer, eagles and even moose. So be careful and aware of your surroundings.
This hike is perfect for the whole family, young kids and dogs included. Bring a picnic for lunch and make a day out of your adventure to Strawberry River.