Moscow Mules have been a favorite cocktail of mine lately and a go to cocktail to mix up at our parties! If you've never had a Moscow Mule, you need to try one. The Moscow Mule is a very simple cocktail that consists of ginger beer, vodka, lime juice, honey ginger syrup (optional), and mint.
So when one of my friend's birthdays was coming up who loves Moscow mules, I knew it would make the perfect gift basket and that they would love it! So, if you've got someone who loves Moscow Mules this makes the perfect gift and they will end up loving you! The copper mugs alone are so cool and you can't have a Moscow Mule without the signature copper mug.
For those friends or family members that love cocktails, this is the perfect gift basket for them for practically any occasion like a birthday, bridal shower, wedding, Father's Day, Mother's Day, or Christmas! I've got a list of all the items below needed to make a Moscow Mule gift basket! We've also made a recipe card and a downloadable PDF file of the recipe to download and print to place in the basket!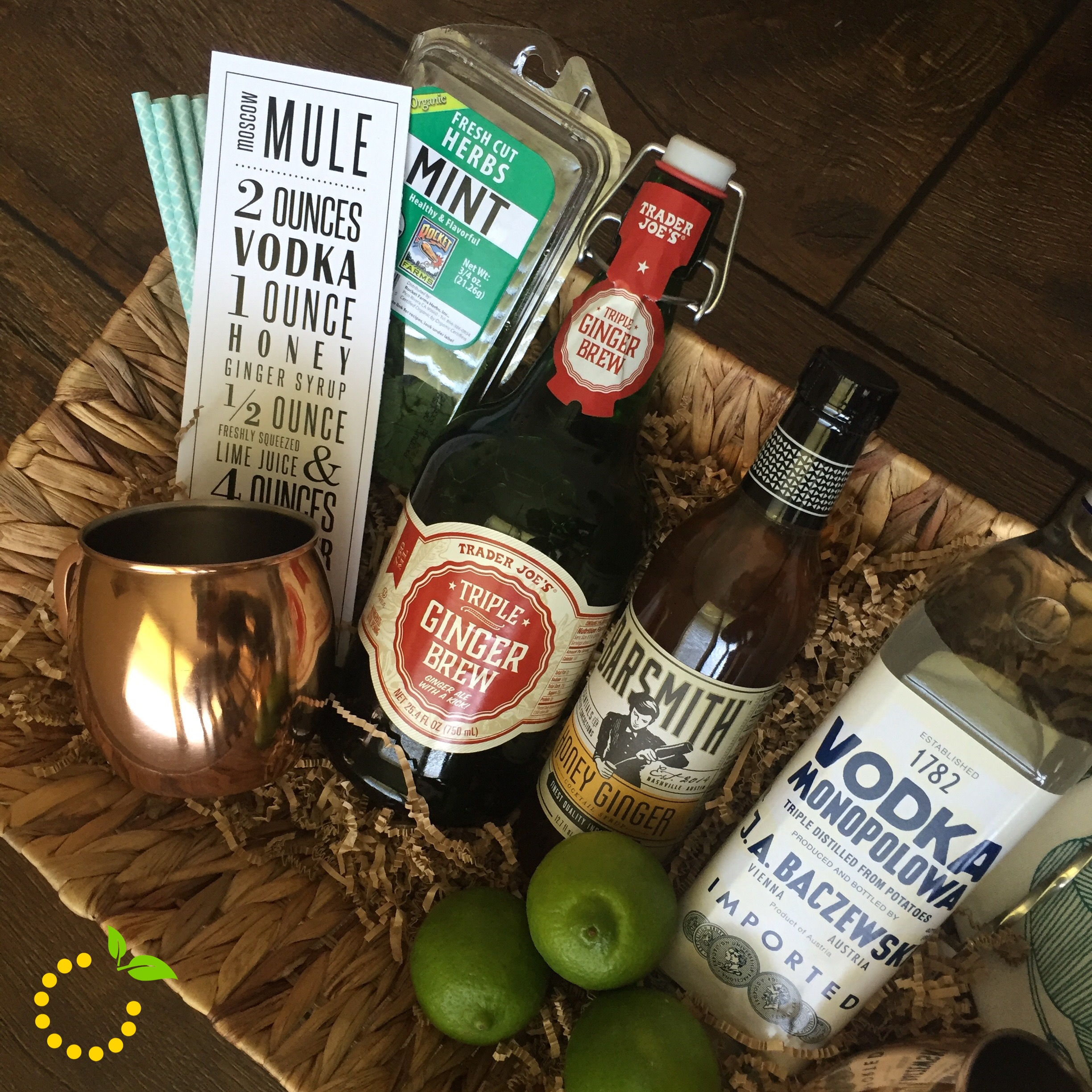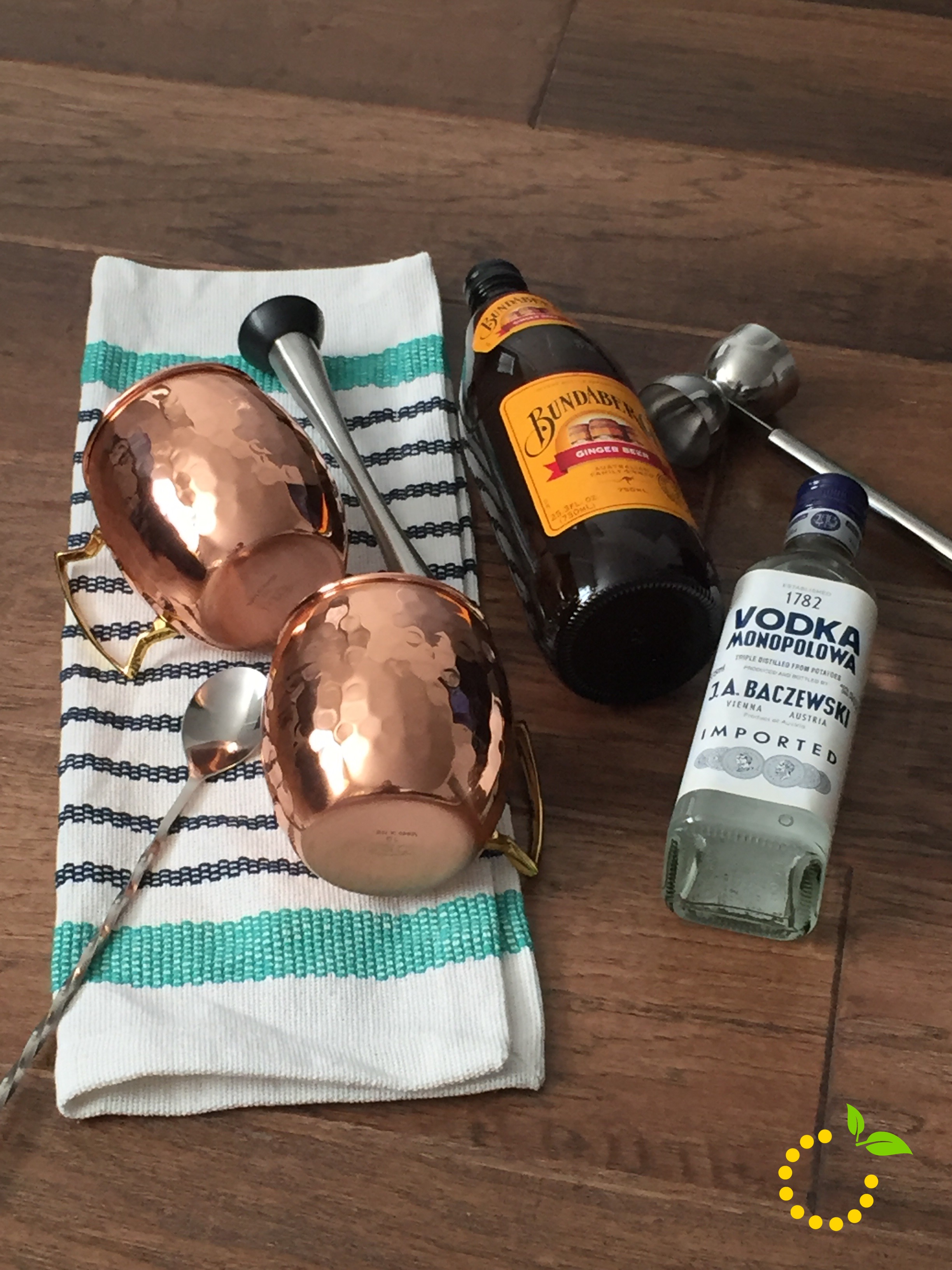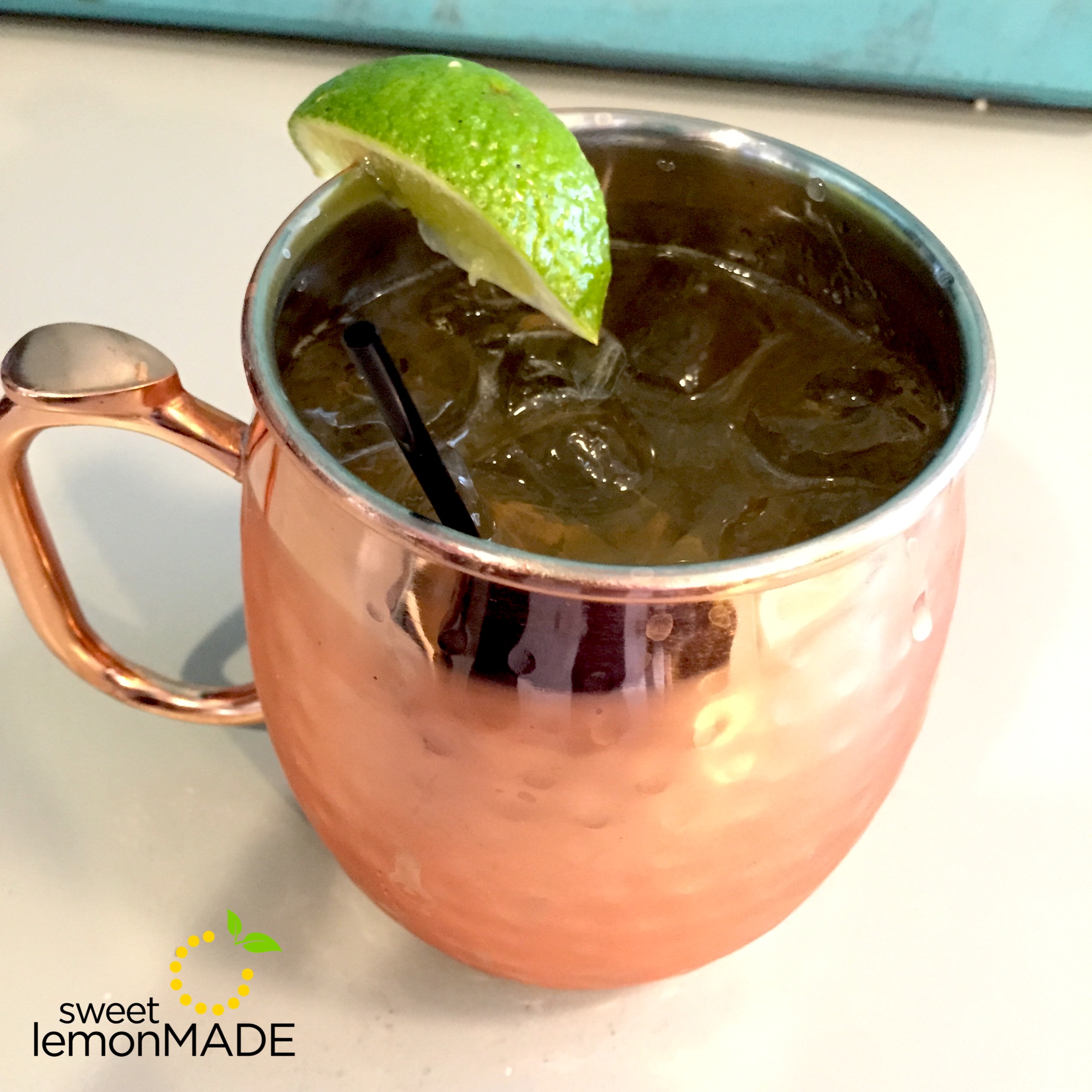 List of items:
• Basket
• Basket filler
• Copper mugs
• Ginger Beer from Trader Joe's or Bundaberg Ginger Beer
• Honey ginger syrup
• Vodka
• Jigger
• Bar spoon
• Muddler
• Cocktail strainer
• Bar towel
• Paper straws
• Limes
• Mint
• Moscow Mule Recipe card