Winter is in full swing around here, and we're not going to lie, a lot of days we dream of sandy beaches and flip flops, but just because it's winter doesn't mean you have to sit inside all day sipping cocoa. We've done some research and put together an awesome list of winter activities to explore here in Utah. Whether you are a weekend warrior, out of town visitor or just looking for a few hours of fun on a random Tuesday, we've got it all for you!
Location: The Ice Castles are located in Midway, just outside of Park City, Utah.
Fun Fact: During different times of the week you can meet an enchanted ice princess or enjoy an entertaining fire show with dancers and fire breathers.
Admission: $10 – $18 depending on age, day of the week and online vs at the door.
Hours:
Monday-Thursday: 3pm – 9pm
Friday: 3pm – 10pm
Saturday: 12pm – 10pm
Closed Sundays
Phone Number: 888-407-4054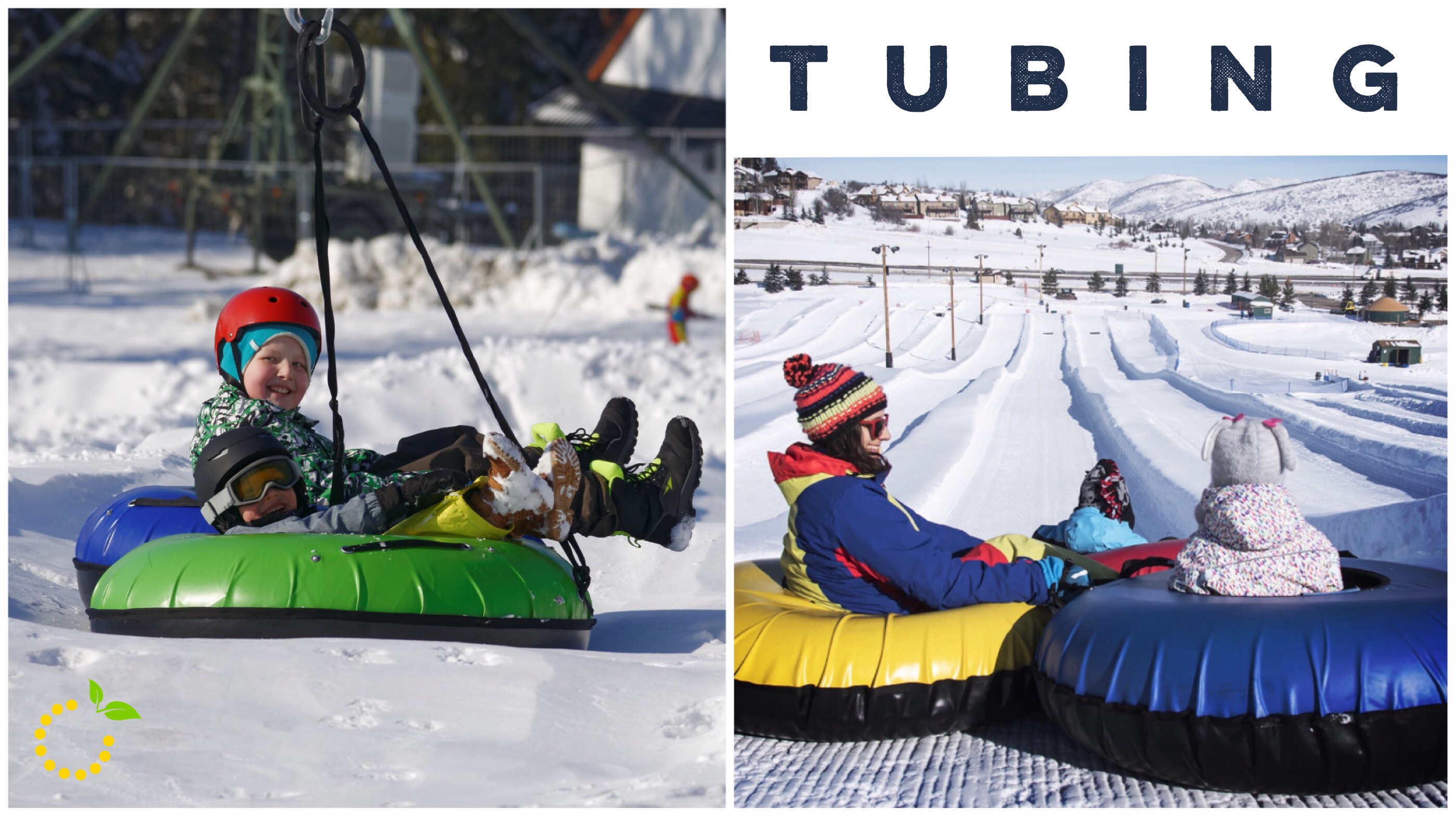 Who doesn't love sliding down a mountain with snow spraying in their face? Tubing is what winter is all about. Every city has the favorite tubing hill, but Utah is also home to many resorts and parks that offer tubing fun for the whole family and some of them will even tow you back up the hill! No walking required (now that's the way to go!). Here are a few of our favorites…
Location: Wasatch Mountain State Park in Midway, Utah
Fun Fact: Soldier Hollow has the longest tubing lanes in Utah, stretching 1200 feet and includes a lift service for hauling people up the hill (so awesome!) They are open for day or night tubing.
Admission: $12 to $26 depending on age and time on the hill.
• Tube is included.
• Sessions are two hours long.
• Purchase tickets online.
Hours:
Monday – Friday: 12pm – 8pm
Saturday: 10am – 8pm
Sunday: 12pm – 4pm
Phone Number: 435-654-2002
Location: Just off I-80 in Park City, 7 miles from Park City Mountain Resort.
Fun Fact: Gorgoza Park offers 7 different tubing lanes to choose from and has a lift that takes you to the top of the hill each time! They also have mini snowmobile tracks for kids and "Fort Frosty", a winter play area for kids 6 and under.
Admission: $7 to $46 depending on age and time on the hill, average is $27 for ages 5+ for unlimited sledding for 2 hours.
Hours:
Monday -Friday: 1pm – 8pm
Saturday – Sunday: 11am – 8pm
Phone Number: 435-658-2648
Location: Snowbasin is located in Huntsville, just 15 miles from Ogden, Utah.
Admission: $6 per ride or $18 for 2 hours.
Hours:
M,W,F,Sat: 12pm – 6pm
Sunday: 11am – 4pm
Phone Number: 800-391-9954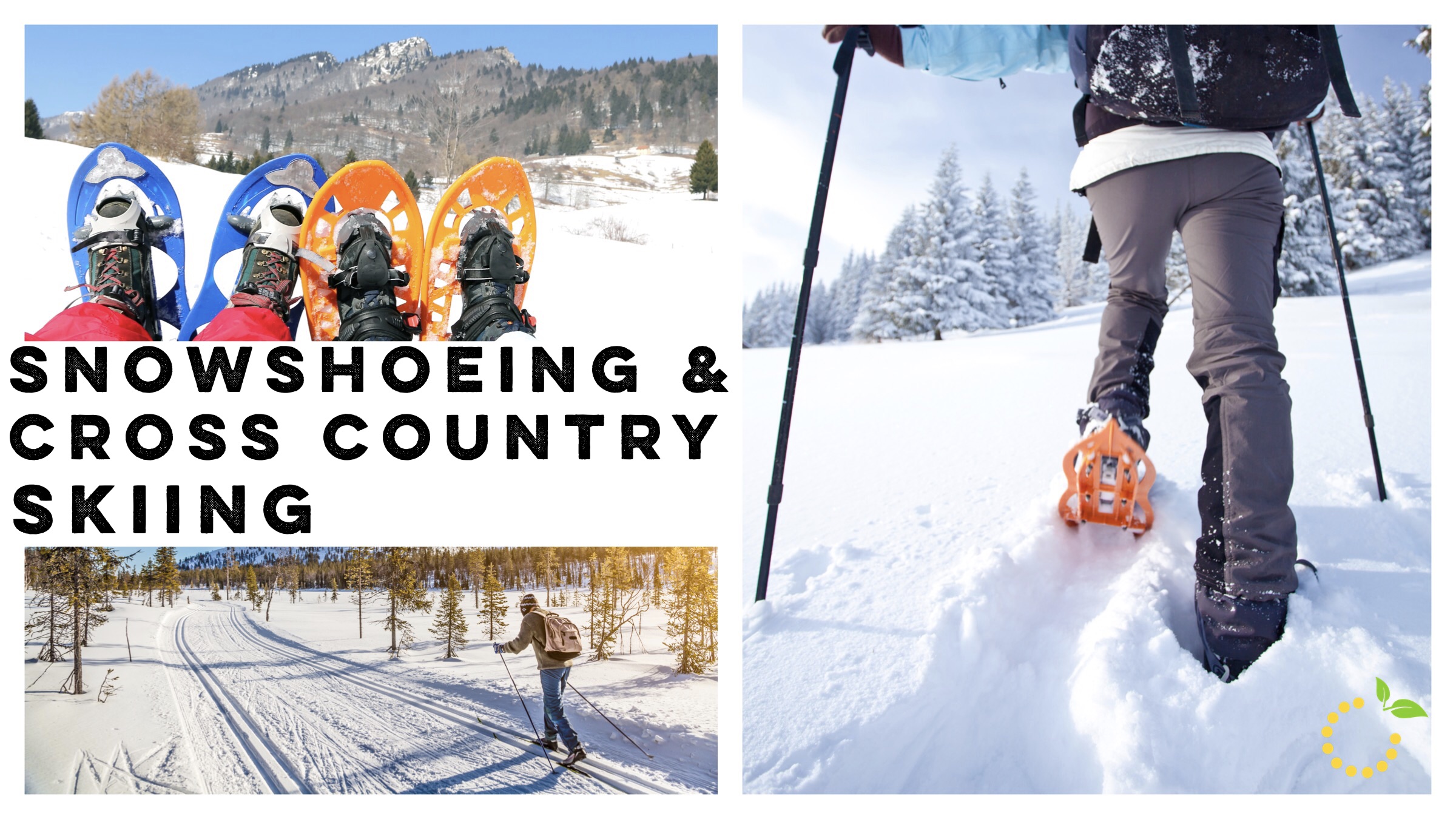 You can't ask for a better way to enjoy the beautiful winter views Utah has to offer, all while getting a little cardio in. Grab some snowshoes or cross country skis and you can be one with nature in just a few minutes. Check out these great locations!
Location: The Solitude Nordic Center is located up Big Cottonwood Canyon and is easily accessible from Solitude Village.
Fun Fact: There are 10 kilometers of marked trails with varying difficulty levels.
Admission: Snowshoe packages start at $18 and include the pass, snowshoes, overshoes and poles.
Hours:
Monday-Sunday: 8:30 am – 4:30pm
Shuttles from Solitude Village to the Nordic Center depart at 10am, 1pm and 3:30pm.
Phone Number: 801-536-5774
Location: The White Pine Canyon trail is located up Little Cottonwood Canyon.
Fun Fact: You can take a three-hour, five-hour or even nighttime tour with White Pine Touring Center. You can even add on a fireside dinner after the tour Wednesday-Saturday from 6pm-9pm.
Location: North Fork Park is located in Liberty, Utah which is less than 15 miles from Ogden.
Fun Fact: This loop will lead you through pretty forests that open up to views of the mountain range. This is about a five-mile loop.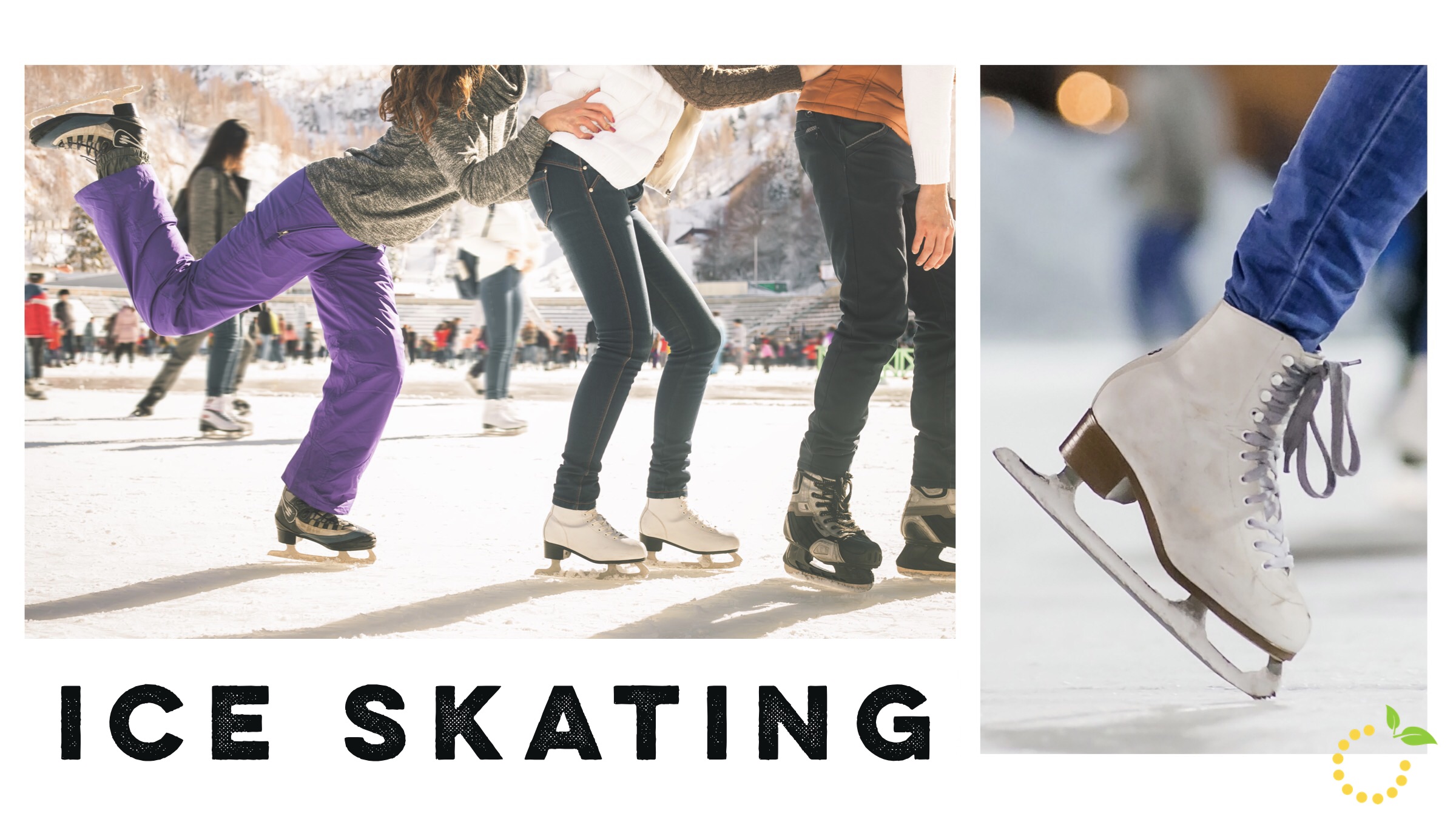 Whether you are looking for a great spot to practice your triple toe loop or just somewhere to have a little fun, check out these ice skating options all across the valley. Just be prepared to fall flat on your butt a few times…those triple toe loops aren't as easy as they seem, trust us. And if you've see the 1992 classic "The Cutting Edge" you'll know the importance of the toe pick!
Location: The Ice Sheet is located at the heart of Ogden, Utah on the Weber State University campus.
Fun Fact: This year-round ice recreation center was the home of 2002 Olympic Curling events.
Admission: Open skate admission costs $6.50 for adults and $5.50 for children under 17 years of age. Skate rental included.
Hours:
Monday-Saturday: 12pm-2pm and 6pm-8pm
Closed Sundays
Phone Number: 801-778-6360
Location: The ice rink is located on seven peaks blvd in Provo, Utah.
Admission: $5 for adults and $4 for children ages 4 – 11 and seniors. Skates cost an extra $2 per person.
Hours: Public skating is available at various times each day of the week, except Sunday.
Phone Number: 801-852-7465
Location: The Gallivan center is located in the heart of Salt Lake City.
Admission: Adults cost $9 and children 4 – 12 and seniors cost $8. Children under 3 are free.
Hours:
Monday-Thursday: 4pm-9pm
Friday-Saturday: 12pm-12am
Sunday: 12pm-7pm
Phone Number: 801-535-6117
We hope you enjoyed this list of Utah winter activities! What are some of your favorite activities you would add to the list?