I've visited California more times than I can count. By now, I should know San Diego and Los Angeles like the back of my hand. Little did I know, I had yet to experience the best California has to offer. That's right, I said it. Southern California is no longer my favorite west coast destination. Recently, my little family and I had the opportunity to spend one full week in Central California. The main reason for our trip was to visit my cousin and two really close friends. I have to say I was concerned we might be a little bit bored. I wasn't sure if there would be enough "entertaining" activities for my three-year-old daughter, Olivia. But I knew it would be a fun adventure, visiting new places and having new experiences.
The best part about our vacation, was experiencing the area as a local and not a tourist. Having our family and friends as tour guides led us to some really cool hidden gems. Take a look below to learn more about each of the areas we visited.
San Jose
San Jose is home to many of the world's largest technology companies, including eBay, Cisco, Adobe, Facebook and more. It was incredible to see all of these major companies as we drove through the city from the airport. My first impression left me wondering why people would want to live in the middle of this ongoing business park atmosphere, but then we drove a little further south into Willow Glen and I immediately fell in love with San Jose. One of our favorite things to do during this part of our trip (besides driving through the neighborhood, day dreaming of what house we would buy) was to walk up and down the tree lined streets of downtown Willow Glen. We're talking about the adorable town you see only in the movies.
Nestled in the 10th largest city in the nation, Willow Glen has a small-town feel with cafes, coffee shops, boutiques, restaurants and more! We, of course, took every opportunity we had to enjoy as many restaurants and sweet shops we could get to during our time downtown. We had the most delicious pizza at Jake's of Willow Glen, yummy donuts at a mom and pop shop called Manley's Donuts and rolled ice cream at Icicles.
Of course we couldn't leave San Jose without stopping at Levi Stadium, the home of the best team in the NFL! Marc and I have been 49ers fans ever since we were little kids, so this was kind of a big deal for us.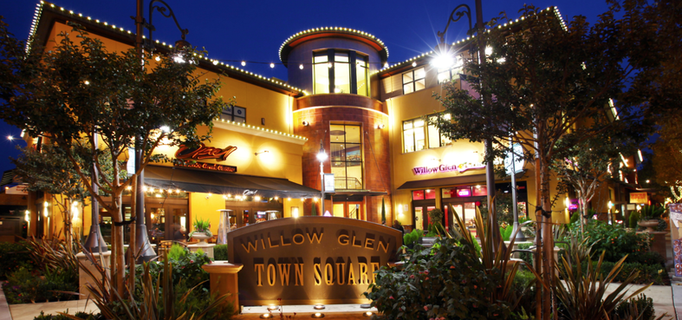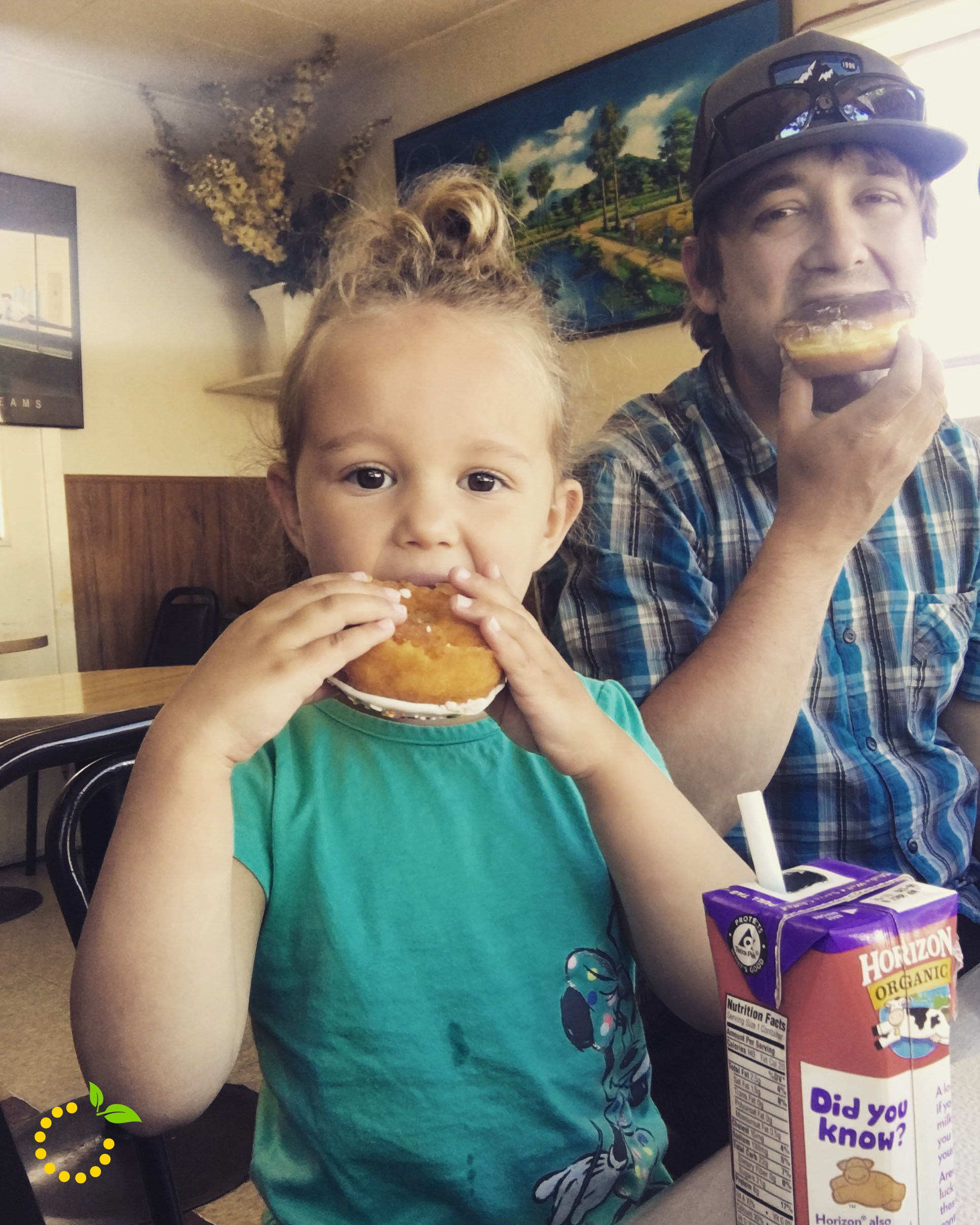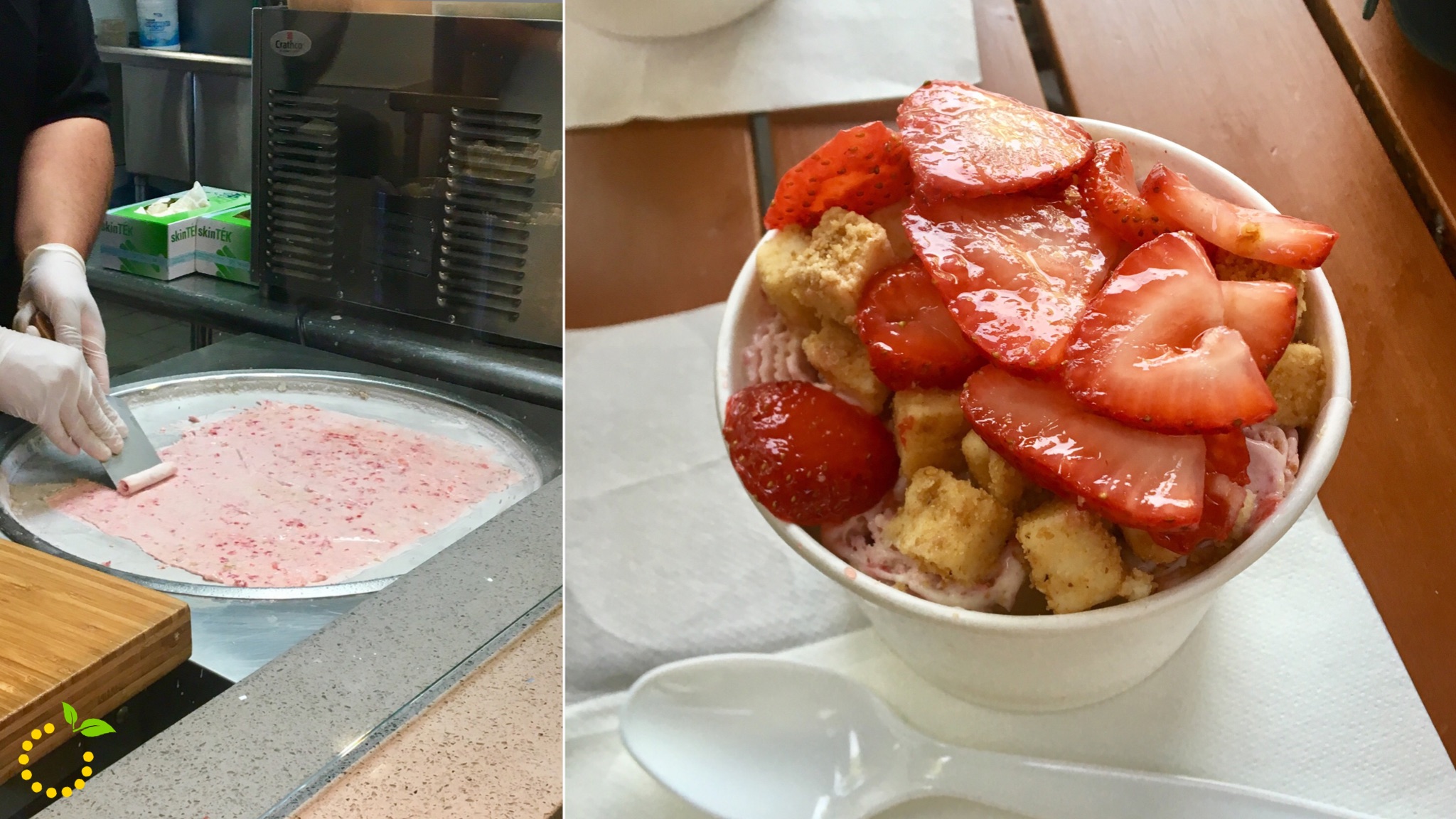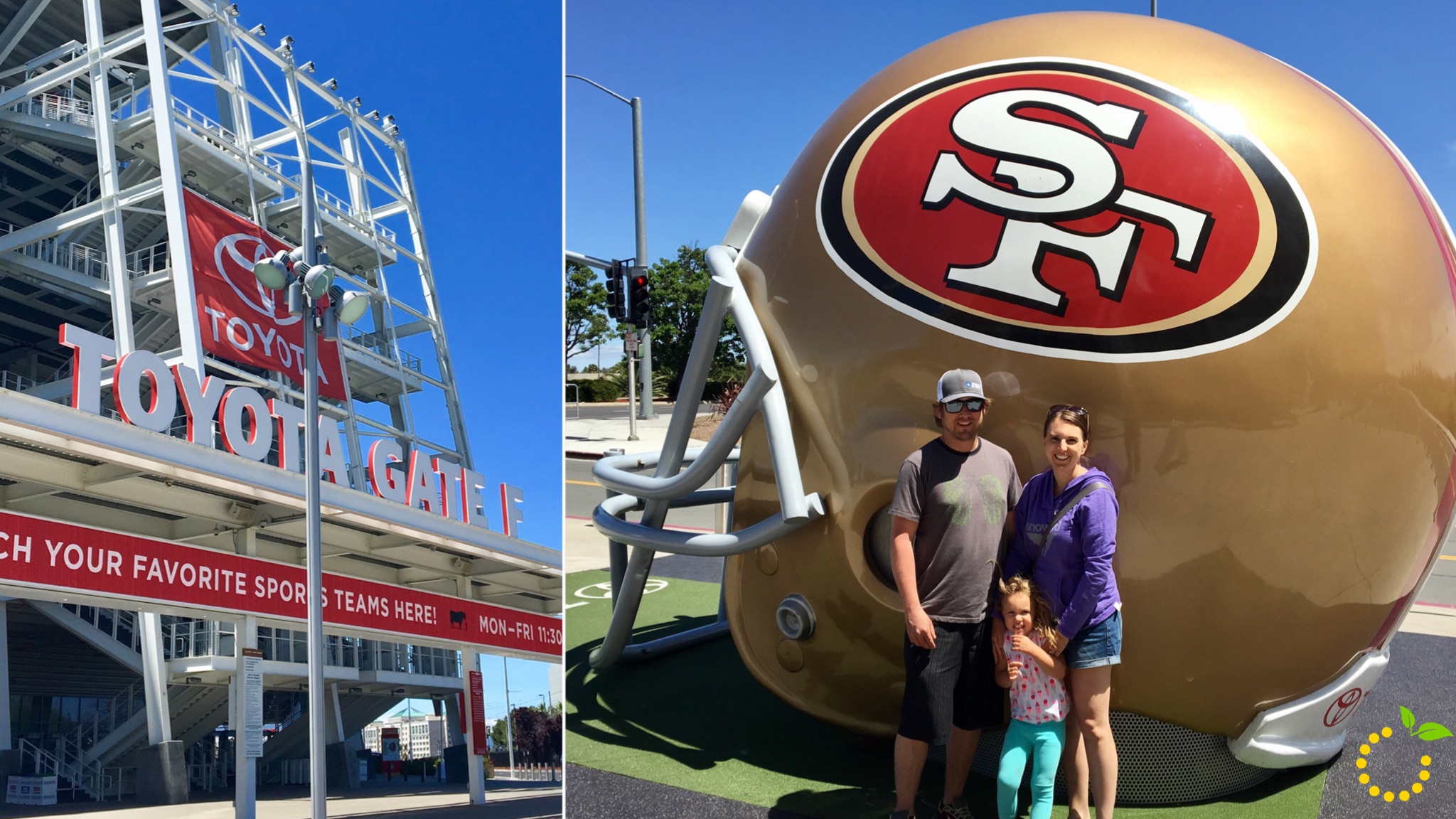 Half Moon Bay
Half Moon Bay is the perfect summer beach town. It reminds me of a quaint little summer spot you would see in the movies. The main reason for our visit was to see the location of the famous Mavericks big-wave surf contest. We trekked up a paved road by the Air Force Facility and then took one of the many trails down the cliff side to Ross Cove Beach. Let me tell you, this is one of the most peaceful places I've ever been. We were the only ones on the beach. The view of the cliffs and waves splashing against the rocks was like nothing I had ever seen before. We could have spent all day just laying in the sand. On our way out of town, we had lunch at Half Moon Bay Brewing Co. for some delicious fish tacos and local beer. We enjoyed the patio seating and ocean views.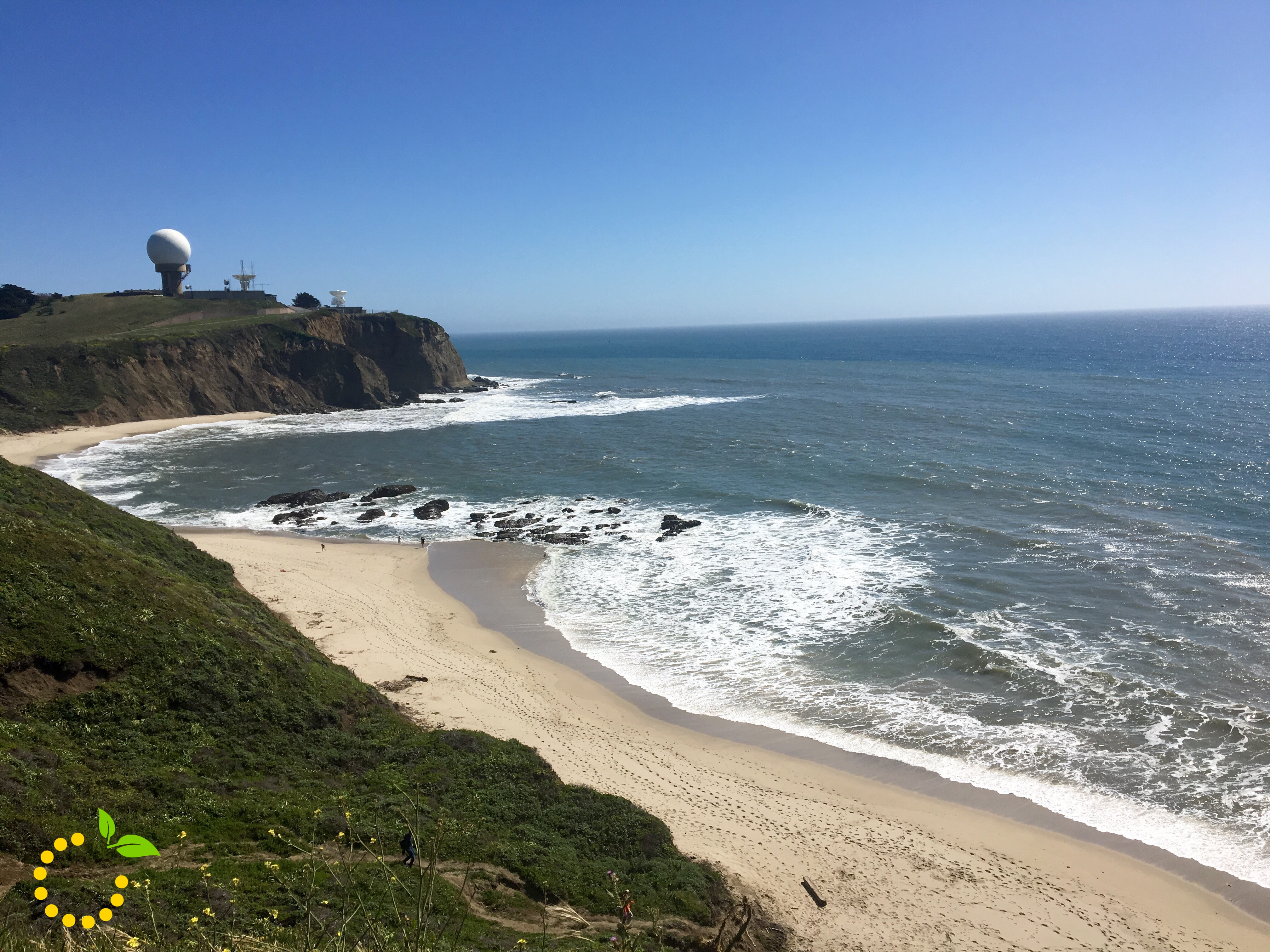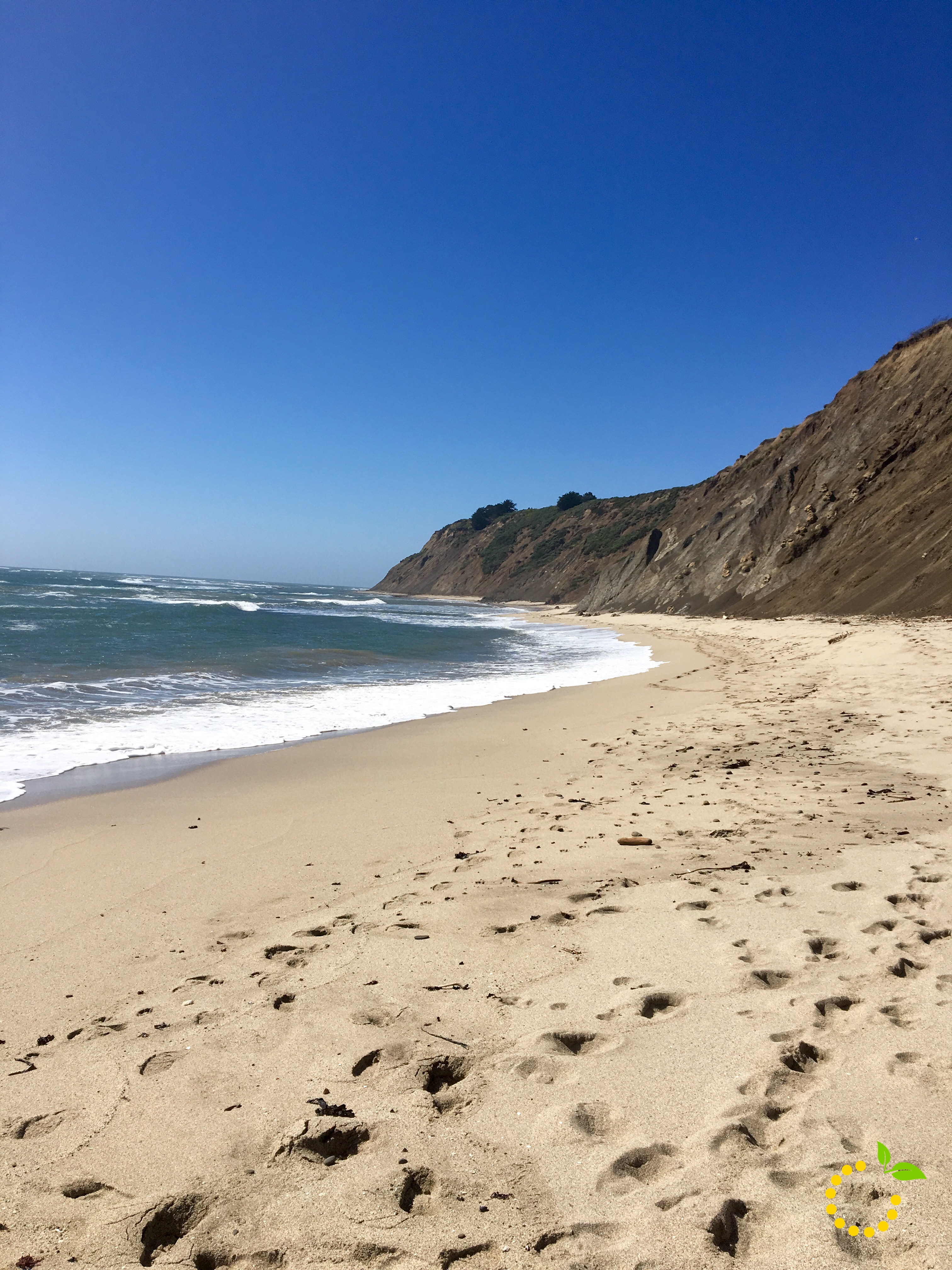 Santa Cruz
Our time in Santa Cruz was short lived, but definitely a place we want to go back and visit. The beach was really busy, which was surprising for how cold the water was. Olivia enjoyed splashing around for an hour before we made our way up to the boardwalk. You can walk around and enjoy the atmosphere of the board walk for free. There is a huge building at one end of the boardwalk where you can play arcade games, mini-golf, laser tag and other fun indoor activities. The boardwalk is such a fun place to hang out, enjoy the ocean view, ride carnival rides and fill up on carnival themed food like cotton candy and deep fried everything! The only downside is the cost of rides. It's comes out to $5 per ride, unless you buy a season pass. I was pretty shocked at the price of tokens and thankful we were only there for about an hour or it would have taken a majority of our vacation budget!

Monterey Bay
The main attraction we were looking forward to in Monterey was the famous Monterey Bay Aquarium. Everyone we told about our trip said we had to stop and check it out. I must say, it didn't disappoint. There were so many fun things to do including behind-the-scenes tours, shows throughout the day and live feedings. There was also an interactive area called the splash zone, where kids could play in the water and touch all sorts of creepy crawly sea life!
The aquarium was also a great place to take in the gorgeous views of the shores of Monterey Bay. We sat outside for almost an hour enjoying snacks and watching sea lions swim by. If you want to take a peek at the view I'm talking about, check out the live cam from the aquarium's ocean-view deck.
The Monterey Bay Aquarium is by far one of the best aquariums I've visited. However, if you are planning a trip, keep these things in mind:
Schedule: You could spend all day enjoying everything the aquarium has to offer, so plan to spend a good 3 – 5 hours.

It's expensive. General admission costs $50 for adults and $30 for children 3-12.

Food options. The cafe has a variety of food options and it's pretty tasty. Just be prepared for steep prices.
Before we left Monterey, we decided to drive along Ocean View Blvd to check out some tide pools. We could've spent all day searching for star-fish, watching crabs and enjoying the waves as they splashed against the rocks.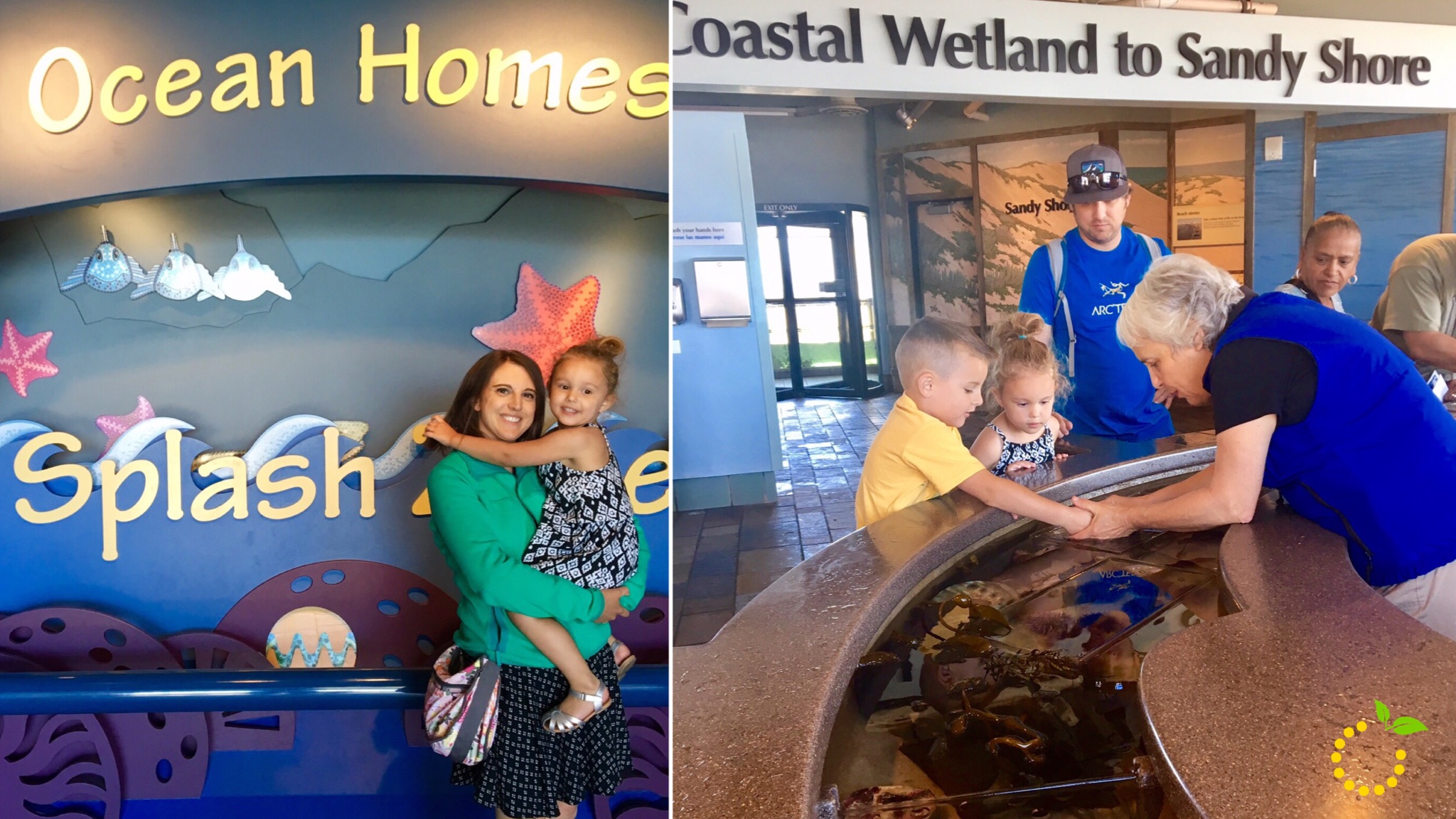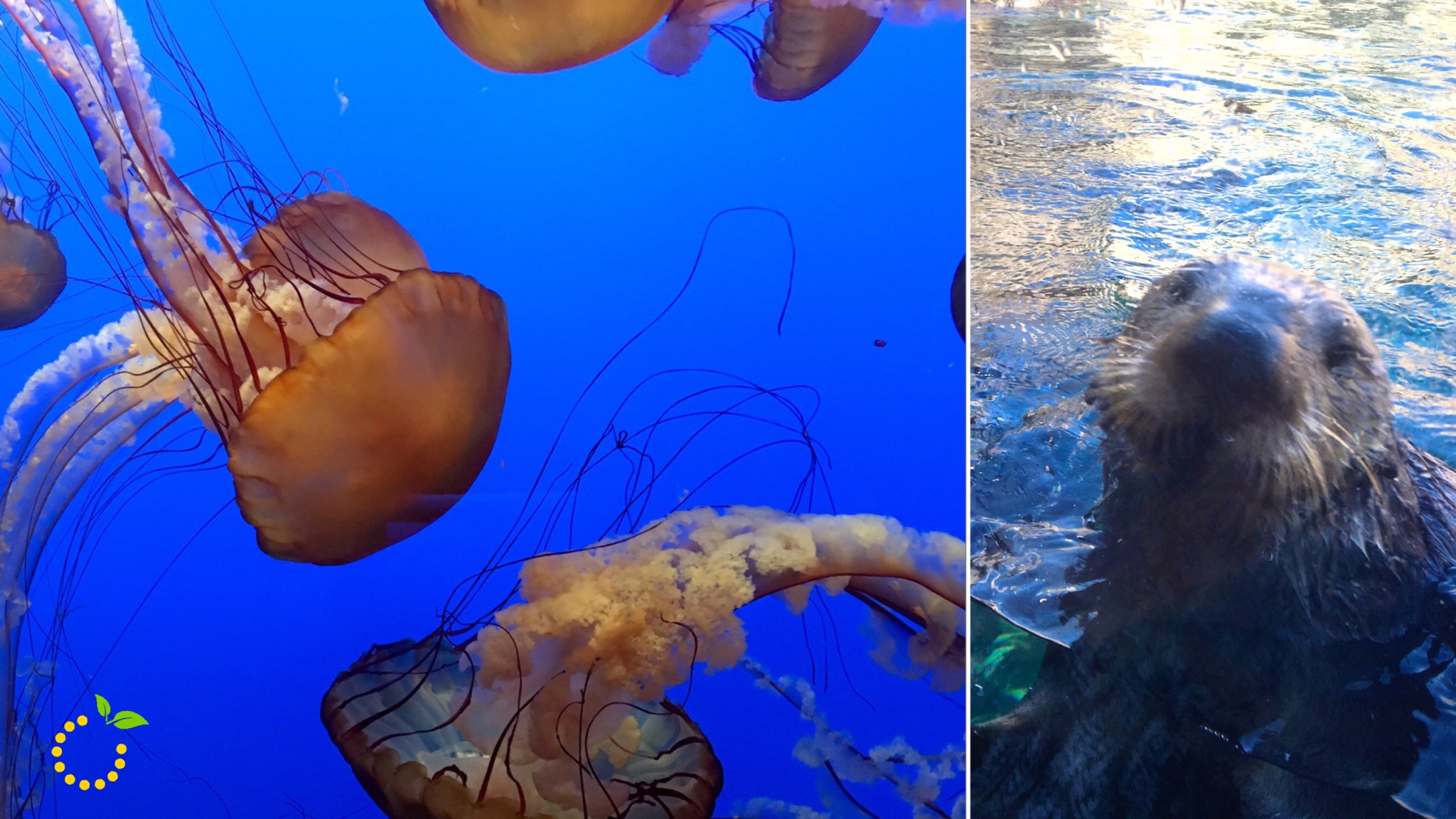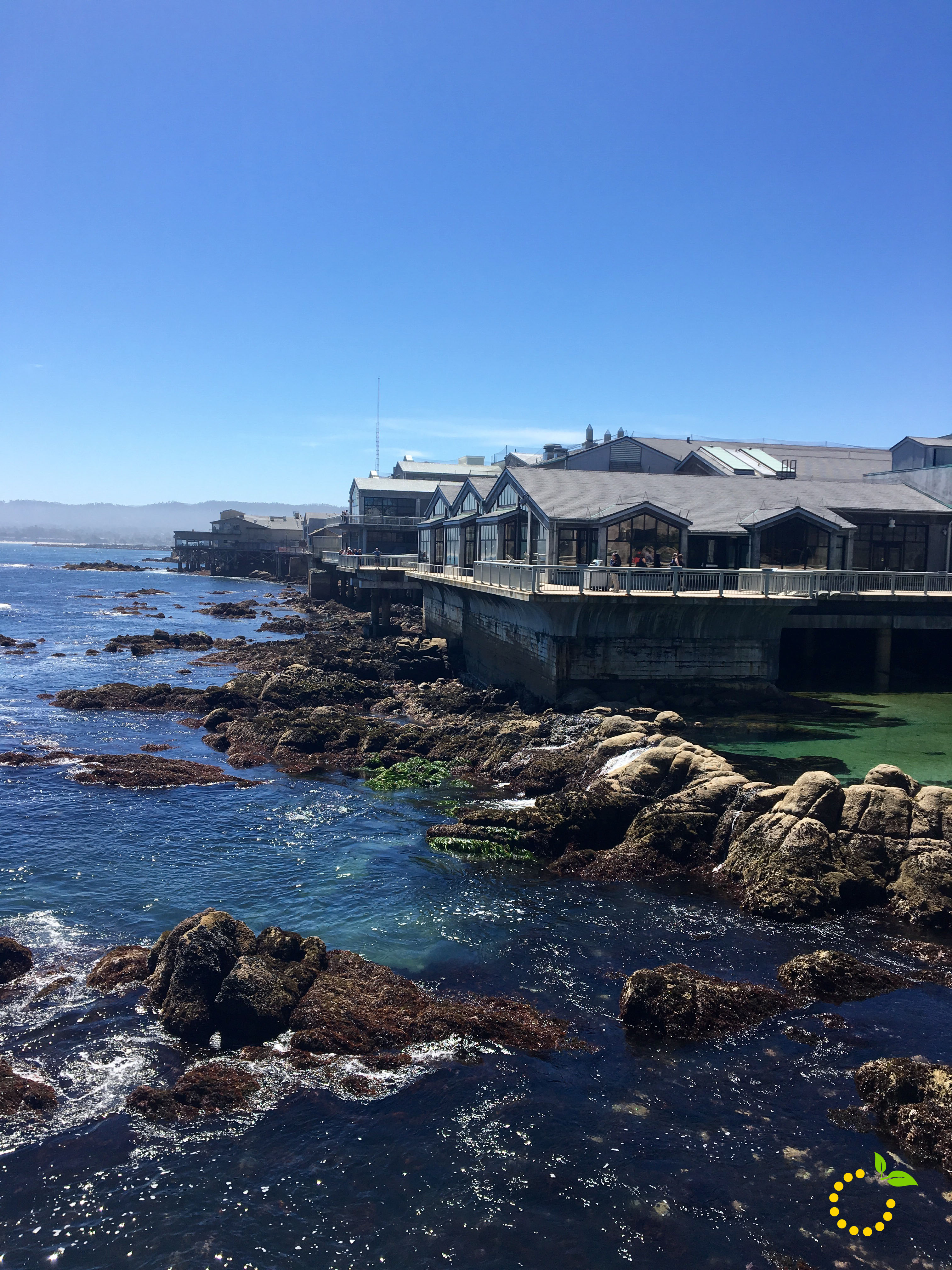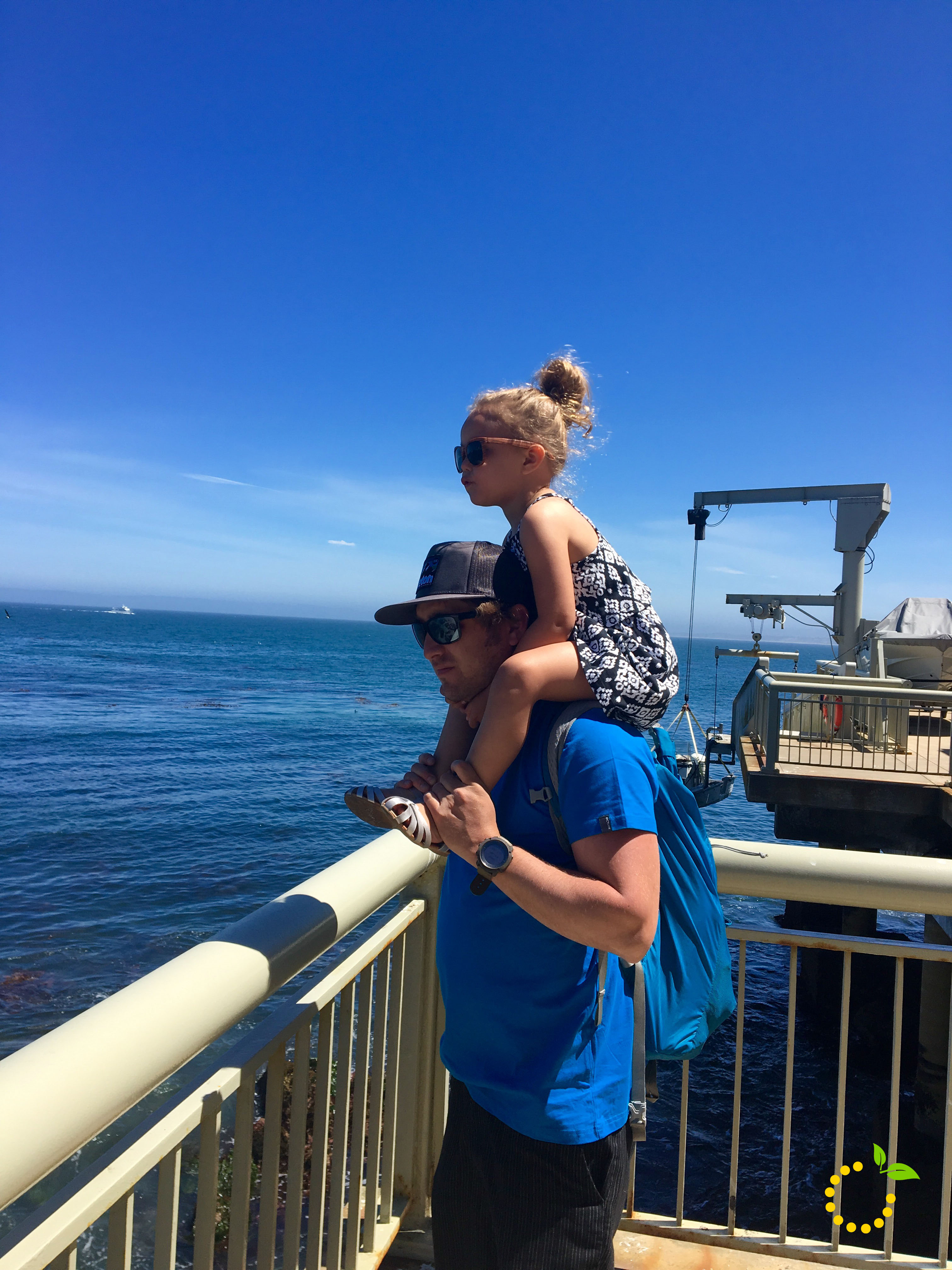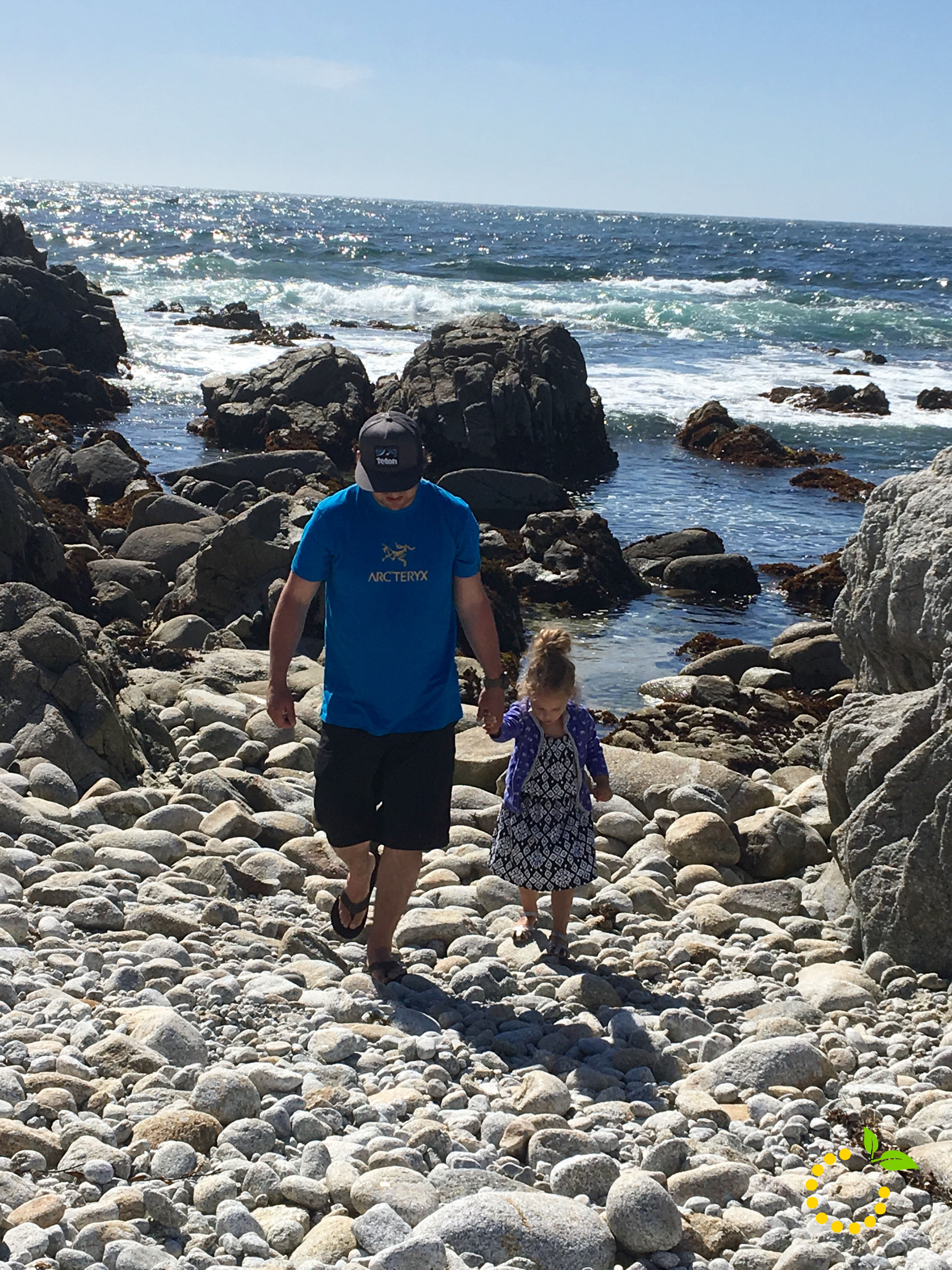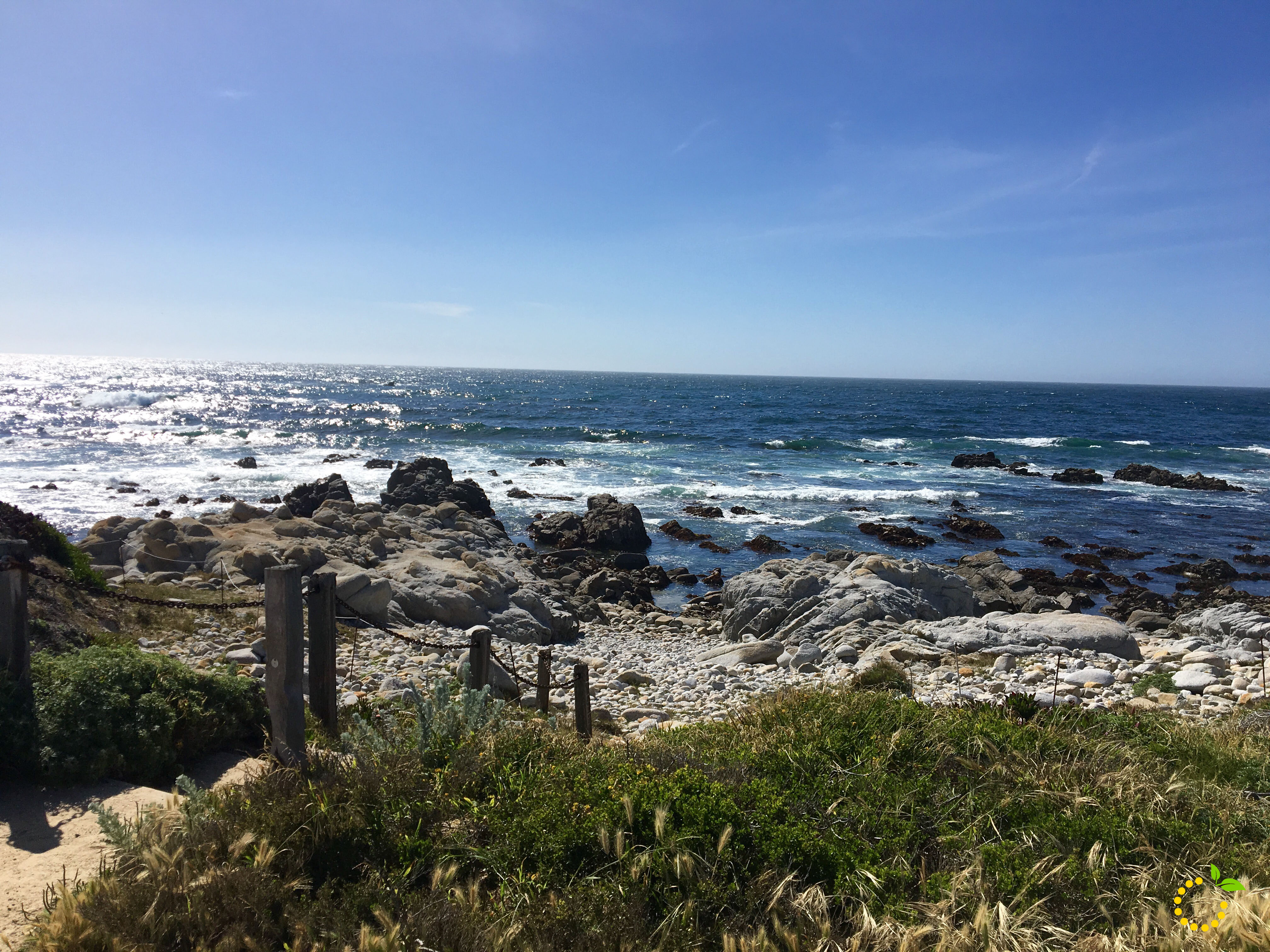 San Luis Obispo – SLO
San Luis Obispo, in my opinion, is a hidden gem. However, it might not be so hidden since it was recently named the "The Happiest Place in America". I had never heard of the city until our friend moved there a year ago. After spending two days in "SLO" and the surrounding small towns, Marc and I were sold and ready to move. Home to California Polytechnic State University, this college town has such a laid back vibe and an adorable historic downtown, filled with hip restaurants and bars. There is also an incredible river walk that flows down the middle and is the backdrop to a lot of the restaurants.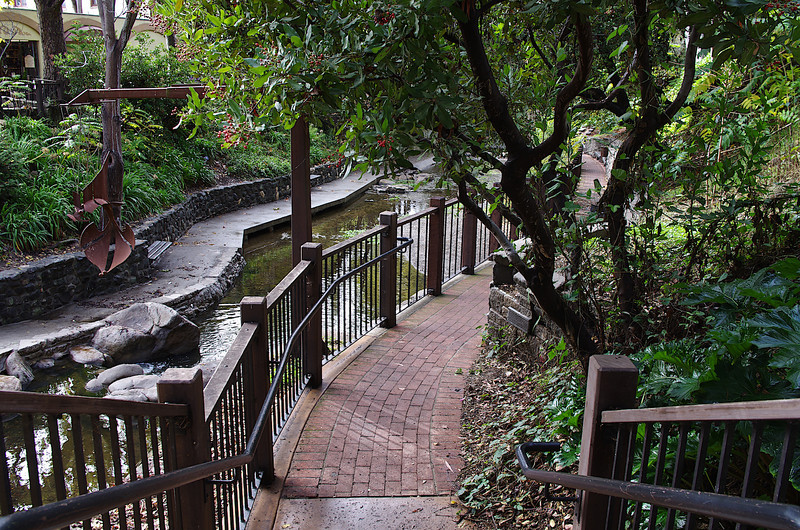 Shell Beach
Our friend lives in an adorable beach house neighborhood, one street away from Shell beach. The homes are absolutely incredible and unique. We spent the evenings walking along the cliff side, looking down at the waves splashing against the rocks. It was so peaceful and relaxing. I can't believe they live there! One morning we explored the beach and searched the tide pools for sea creatures. It was pretty foggy, but still made for a beautiful sight.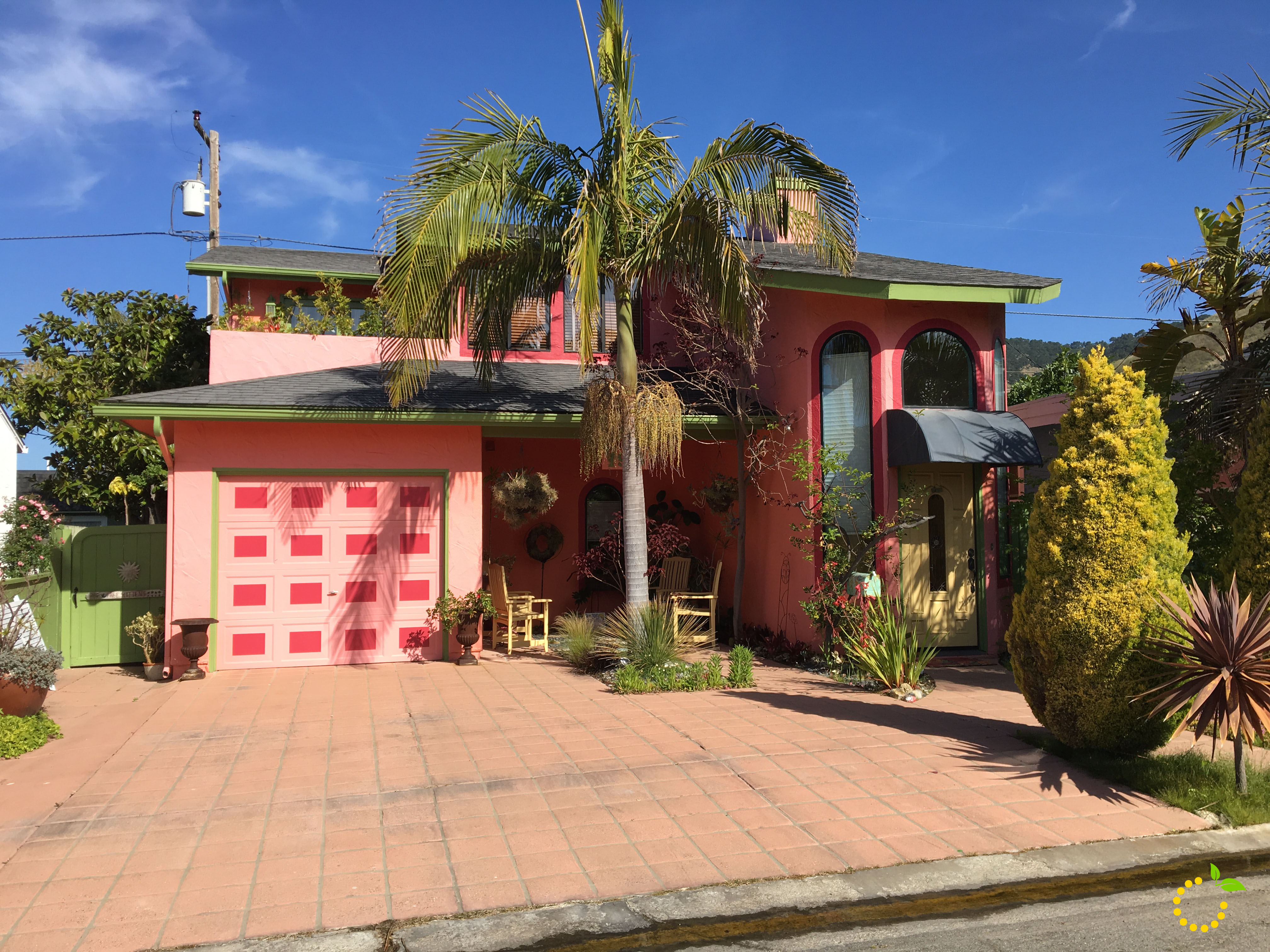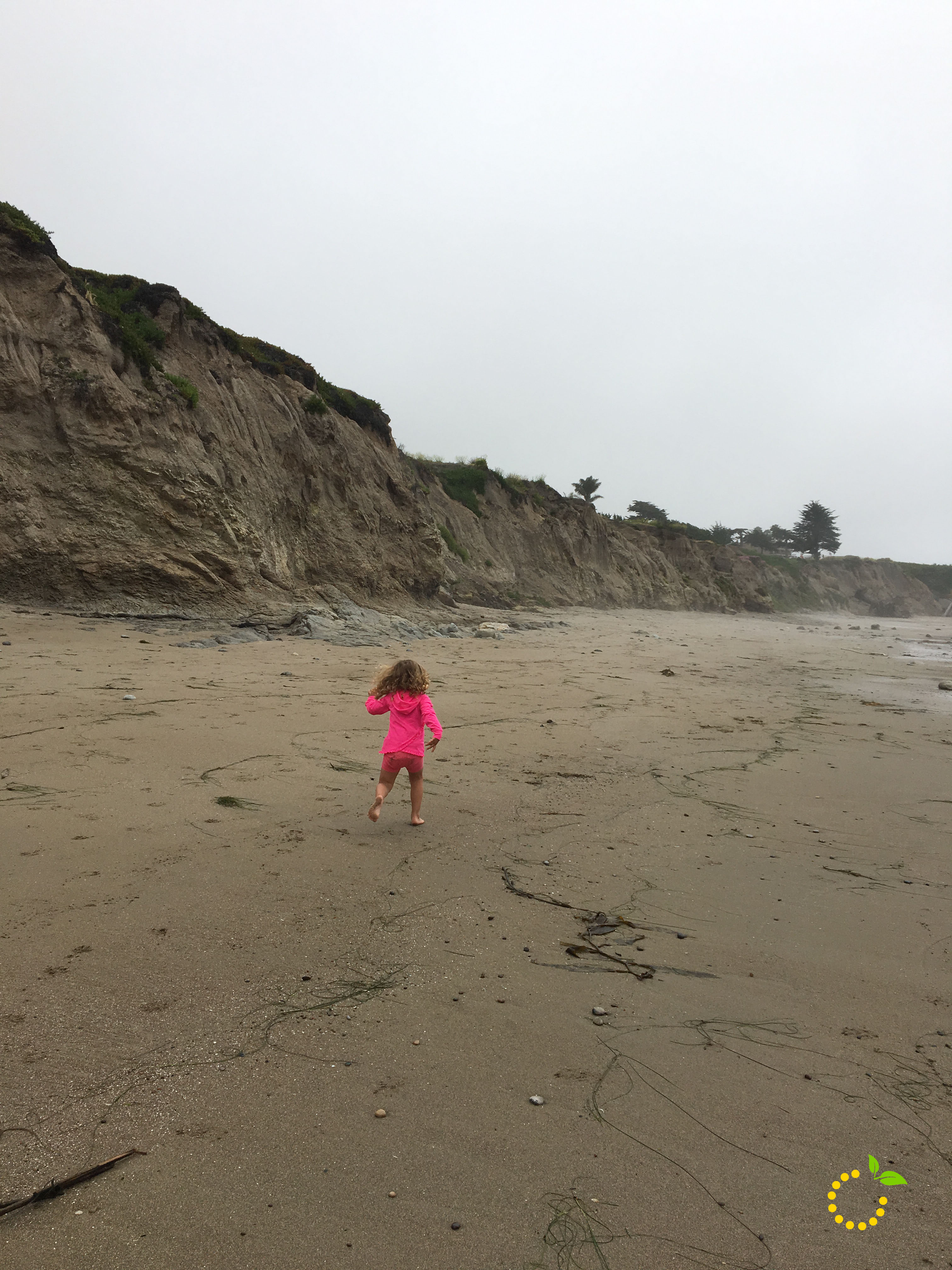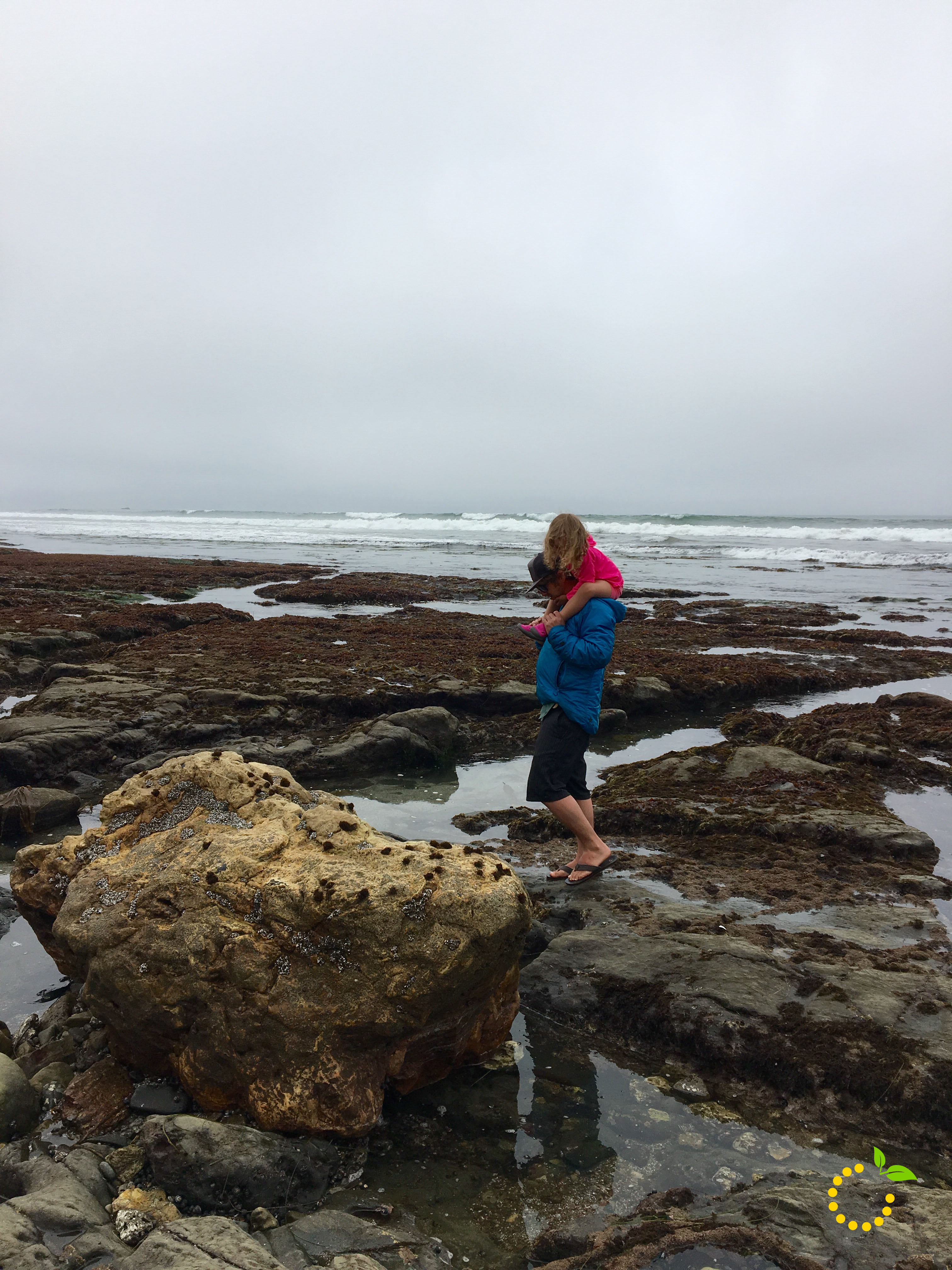 Avila Beach
Avila is a small beach community with restaurants, bars, shops, golfing, fishing and more. The beach was really nice and had beautiful views. Our friend said when he surfs this beach, he is always accompanied by friendly dolphins! Although we didn't see any marine life, we walked up and down the shore and found a star fish! That was the main event for our little one. I can't even begin to explain how beautiful the beaches are in central California, with the cliffs and rocks. It's so different than southern California.