Winter is in full swing here in Utah. We've got piles of snow everywhere and it was 14 degrees F when I woke up this morning. BRRRR! All I want to do is bury myself in a big pile of warm laundry fresh from the dryer and wait for spring. That's obviously not a viable option, so if I can't count on comfy laundry to warm my chilly extremities I guess I'll have to choose the next best thing…cozy comfort food. I thought about mac and cheese (for the obvious reason that a mix of carby pasta and a decadent cheese sauce can cure WHATEVER ails you), but I was fresh out of cheese (and due to frigid temperatures I was obviously not willing to go buy some). But you wanna know what I did have in my fridge??? Pie crust!
Yep, you know those pre-packaged ones you buy at Thanksgiving because you are too busy to make real ones? Yep, that's what I found! And yes, it is still in there from Thanksgiving! The beauty of those preservative-enhanced pieces of buttery, flakey goodness is that they have a surprisingly long shelf-life in the fridge or freezer and can save the day in a moment like this! So with a pie crust in hand and thawing chicken in the sink I was struck with a beautiful idea for a creamy chicken pot pie! Um hello comfort food all-star!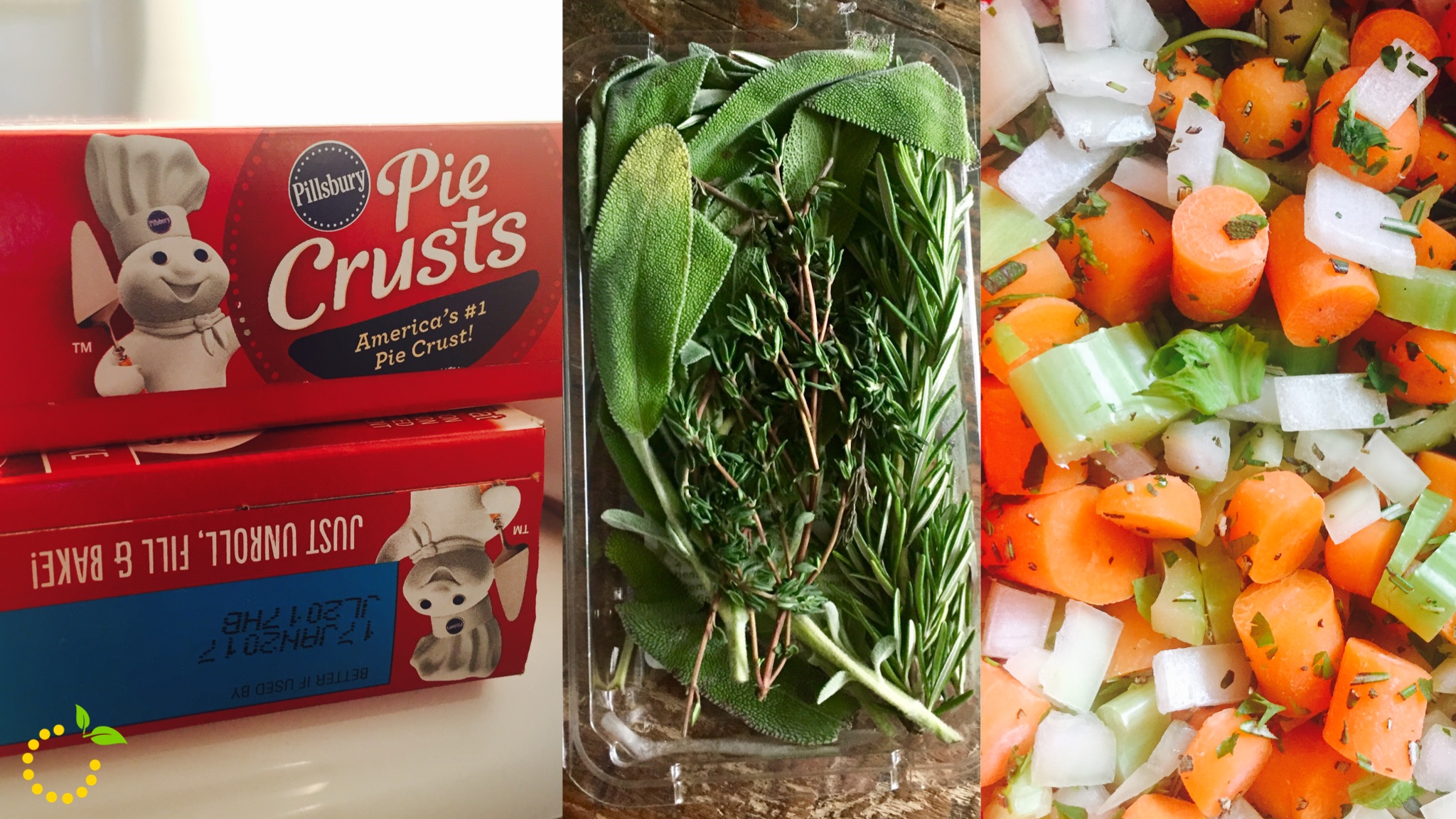 I've consumed many a chicken pot pie in my day, yet I've never actually made one. So I did what I always do when I'm looking for a perfect, down-home classic family recipe…I google-searched for a Pioneer Woman recipe! She's the queen of comfort food and her recipes always turn out awesome. So I foraged the fridge for ingredients and lucky for me had some carrot sticks, celery, and an onion on hand! I was GOLDEN. Yesssss! This is recipe is largely hers, but I did make a few changes…I doubled the vegetables, decreased the broth so it was thicker, and put a pie crust on the top and the bottom (because in my mind it's not chicken pot pie without a delightful crust on the top and the bottom! See recipe details below and google Pioneer Woman "chicken pot pie" if you want her recipe.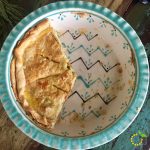 Cozy Chicken Pot Pie
2016-12-27 17:33:50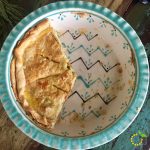 Ingredients
3 cups of shredded chicken
4 tablespoons of butter
1 cup finely diced onion (usually one onion)
1 cup finely diced celery
1 cup finely diced carrots
¼ cup flour
2 ½ cups chicken broth
¼ teaspoon of turmeric (not necessary if you don' have it)
Salt and pepper, to taste
Chopped fresh herbs (any combination you like—I used thyme, rosemary, sage, to taste (about 3-5 tablespoons)
¼ cup of cream or half and half (also not necessary if you don't have it)
2 unbaked pie crusts
1 egg
2 tablespoons of water
Instructions
Preheat oven to 375 degrees F.
Melt butter in a large pot over medium heat. Add onions, carrots, celery and stir until onions become translucent—about 5 minutes.
Add the shredded chicken to the vegetable mixture and stir.
Next sprinkle flour over chicken and vegetable mixture and continue to stir and cook for one minute.
Pour chicken broth over mixture and continue stirring while mixture thickens.
Once it thickens to your desired consistency add in the turmeric, salt, pepper, and herbs.
Add the splash of cream and continue to stir (if mixture is too thick just add more chicken broth).
Remove pan from heat and set aside.
Place one unbaked pie crust in the bottom of a pie dish or pan.
Pour warm chicken and vegetable mixture on top of bottom crust.
Place unbaked pie crust on top of chicken mixture and seal it well with bottom crust by pressing them together using fingers.
Cut 3-5 slits in the top crust to allow for ventilation while cooking.
Mix egg and water to make a basic egg wash and brush egg wash on the crust.
Place in the oven and cook uncovered for 30 minutes (or until the crust is a deep golden brown).
Allow pot pie to cool for about ten minutes prior to serving.
ENJOY!
Sweet Lemon Made http://sweetlemonmade.com/