Let the fall baking commence! You can't celebrate fall without some pumpkin in your life! Am I right? These chocolate chip pumpkin mini loaves have all the flavors you love about fall combined into each little mini loaf—pumpkin, mini chocolate chips, pecans, and bursts of cinnamon and nutmeg. And with the addition of applesauce in this recipe these little loaves are super moist.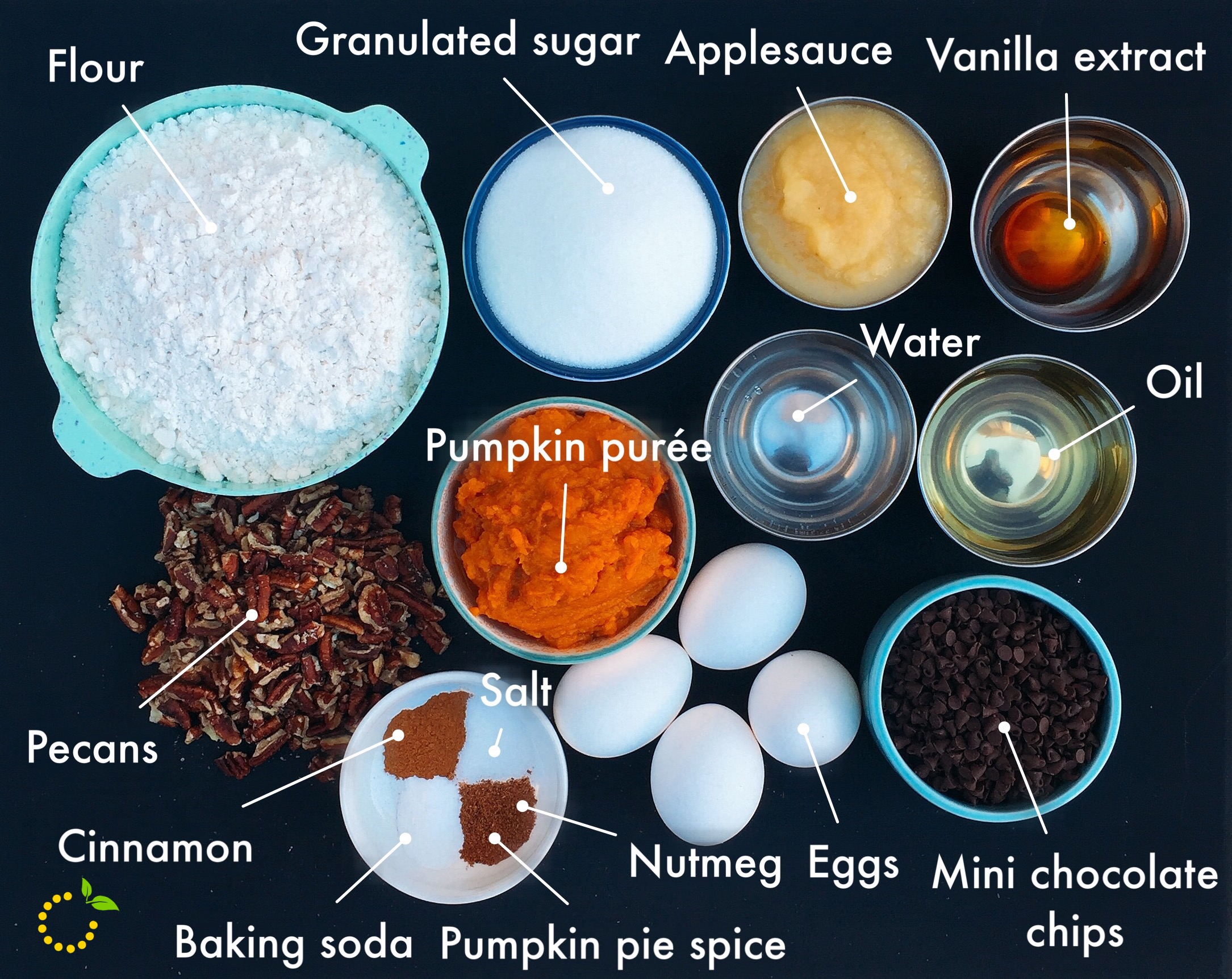 As I thought about making pumpkin bread, I remember that I had bought this mini loaf pan and couldn't resist not using it. I love anything mini so, naturally I knew I had to use this new pan of mine! Because mini foods = happiness! 🙂 Does mini food make anyone else's heart flutter with happiness? I love how these mini loaves are easily shareable with family, friends, and coworkers. And they also make great holiday treats to pack up individually.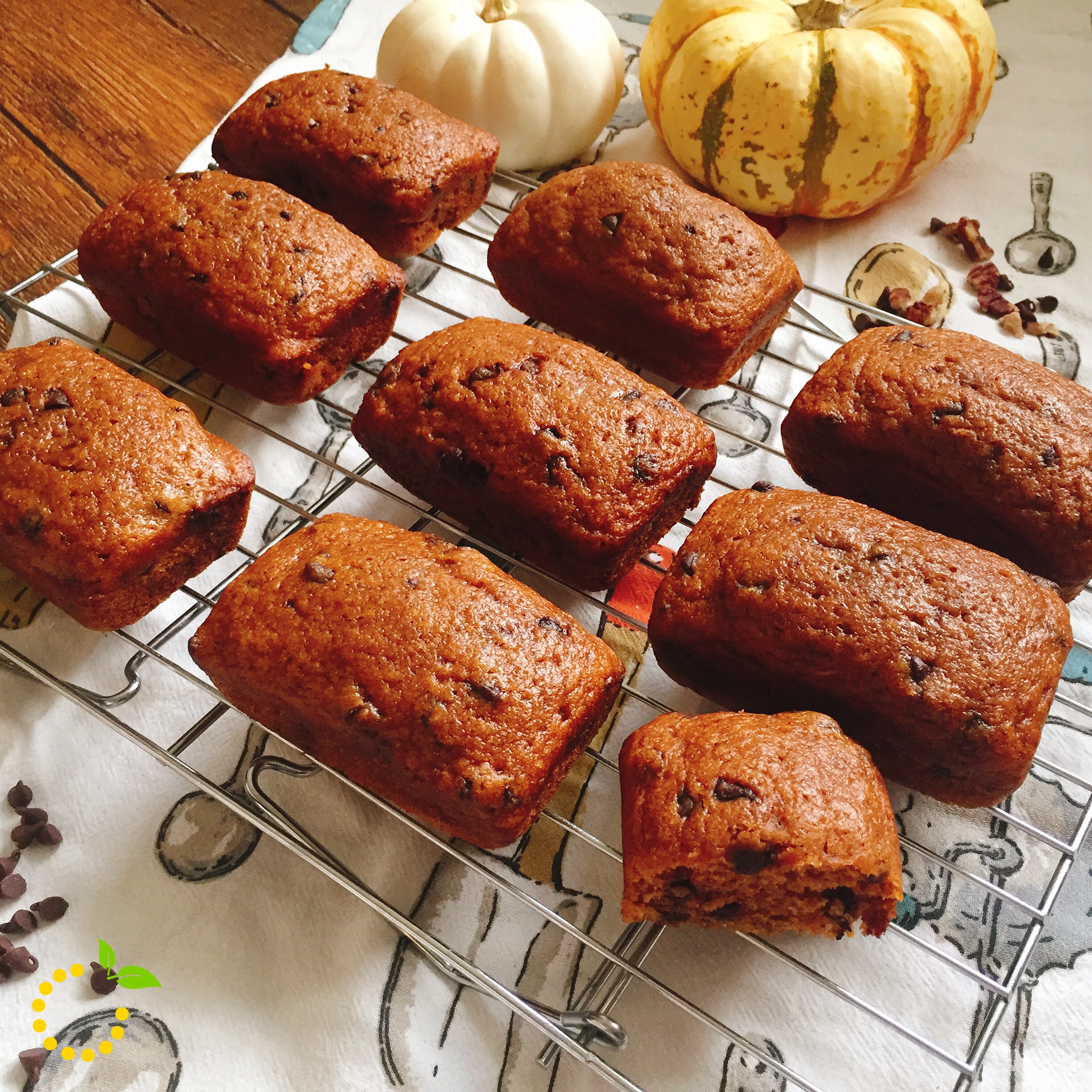 The best part of this recipe is that it is easy and simple. All you need is 2 bowls, a hand mixer, a mini loaf pan, and an oven. I hope I just made your holiday baking one step easier with this simple and delicious recipe.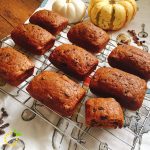 Chocolate Chip Pumpkin Mini Loaves
2016-11-12 17:48:14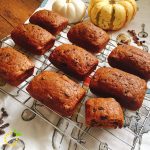 Ingredients
3 1/2 cups all-purpose flour
2 teaspoon baking soda
1 tablespoon cinnamon
1/4 teaspoon nutmeg
1 tsp pumpkin spice
1 teaspoon salt
2 cups Libby's pure pumpkin (NOT pumpkin pie filling)
2 cups granulated sugar
1/2 cup oil
1/2 cup applesauce
4 eggs
1 teaspoon vanilla extract
1/2 cup water
1 cup mini chocolate chips
1 cup chopped pecans or nut of choice (optional)
Instructions
Preheat oven to 350 degrees F.
Grease your mini loaf pan and set aside.
In a large bowl combine pumpkin, oil, applesauce, sugar, eggs, vanilla, and water. Using a hand mixer, mix until combined.
In a separate bowl combine and whisk together the flour, baking soda, cinnamon, nutmeg, pumpkin spice and salt.
Add dry ingredients to wet ingredients and mix until combined.
Add mini chocolate chips and nuts and mix by hand with a spatula.
Scoop batter into pan and fill each just under 3/4 of the way full.
Bake for 20 minutes or until toothpick comes out clean when inserted into middle.
Let cool in pan for 5-7 minutes before transferring to cooling rack.
ENJOY!
Sweet Lemon Made http://sweetlemonmade.com/