Cinco de Mayo is almost here and I've got two sweet treats to share with you that you can make for your next fiesta! The first recipe is for churro cupcakes! Can I just say–I LOVE CHURROS!! They are one of my favorite treats. The yummy fried pastry covered in all of that cinnamon and sugary goodness is just the perfect dessert that you can enjoy just about anywhere! These churro cupcakes are not fried but, taste just as good! They are light, fluffy, dipped in melted butter and rolled in cinnamon and sugar and topped with cinnamon cream cheese frosting. To make these extra festive, I add a Cinco de Mayo topper that I cut out with my Silhouette Cameo machine.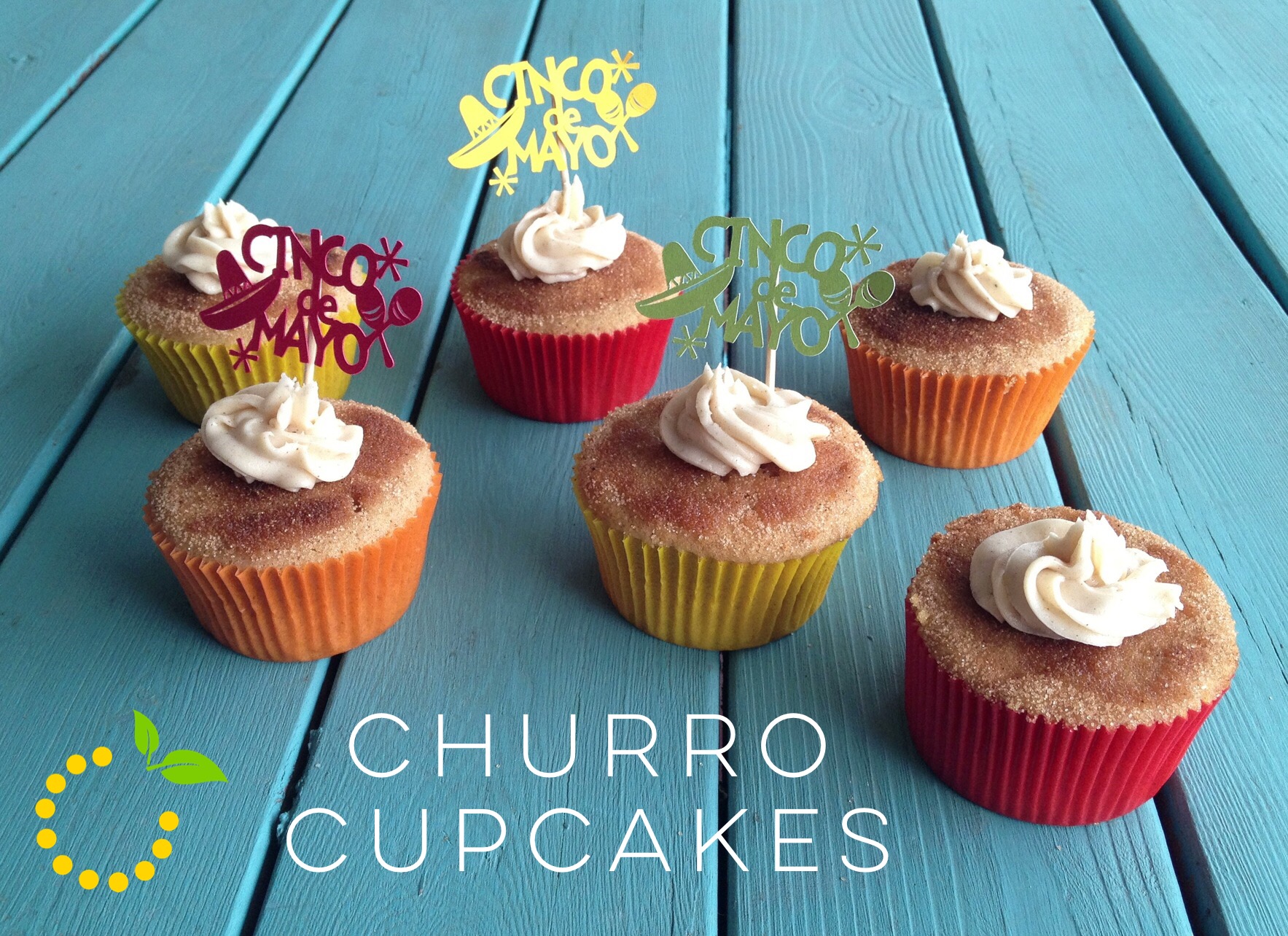 Here's a little FYI for all of you fellow Target lovers. Did you know you can get churros at your local Target cafe? I know, I just made your shopping trip even better!! During your next trip, don't forget to stop and grab yourself some fresh and delicious churros to enjoy while you browse the aisles (buying things that you probably don't need but must have)! Keeping that little tid bit of info to myself would be mean!
The second recipe is for Coconut Lime Margarita Sugar Cookies. When I think of Cinco de Mayo, I think of chips, salsa and salt rimmed glasses filled with margaritas! When I first saw this recipe by Real Housemoms I was intrigued by the special ingredient in these cookies–coconut tequila! These cookies are bursting with flavors of lime zest and coconut and to give it that extra "margarita" taste–sprinkle the cookies with a tiny bit of salt as soon as they come out of the oven. Let them cool and enjoy these delicious cookies!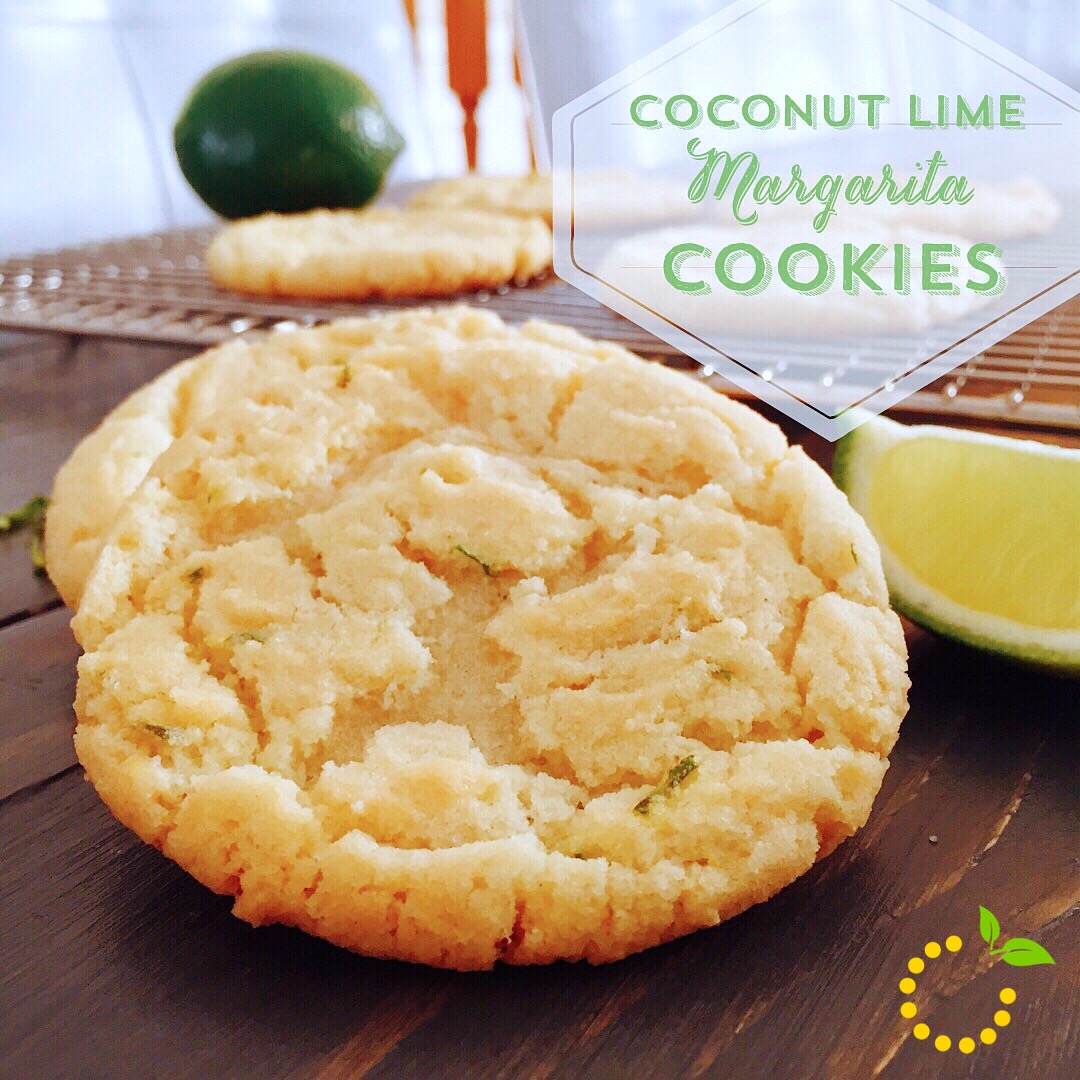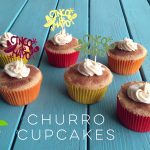 Churro Cupcakes
2016-05-03 00:15:30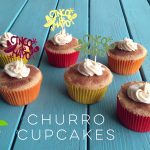 For cupcakes
1 1/2 cups all-purpose flour
1 1/2 cups cake flour
1 tablespoon baking powder
1/2 teaspoon salt
1 tablespoon ground cinnamon
1 cup unsalted butter, room temperature
1 3/4 cups granulated sugar
4 large eggs, room temperature
2 teaspoons vanilla extract
1 1/4 cups milk
For cinnamon and sugar topping
4 tablespoons butter, melted
1/4 cup granulated sugar
1 teaspoon ground cinnamon
For cinnamon cream cheese frosting
1/2 cup butter, softened
1 (8 ounce) cream cheese, softened
1/2 teaspoon vanilla extract
1 teaspoon ground cinnamon
5 cups powdered sugar
1 tablespoon milk (if needed)
Instructions
Preheat oven to 350 degrees F.
Line standard muffin tins with paper liners.
Whisk together both flours, baking powder, salt and cinnamon.
With an electric mixer on medium-high speed, cream butter and sugar until fluffy.
Add eggs, one at a time, beating until each is incorporated, scraping down sides of bowl as needed.
Beat in vanilla and reduce speed to low.
Add flour mixture in three batches, alternating with two additions of milk, and beating until combined after each.
Fill each cupcake liner three-quarters full.
Bake 20 minutes.
Transfer tins to wire racks to cool completely before removing cupcakes.
Dip each cupcake into the melted butter and roll it in the cinnamon and sugar mixture and top with cinnamon cream cheese frosting.
Refrigerate until ready to serve. Set out 15 minutes before serving.
Sweet Lemon Made http://sweetlemonmade.com/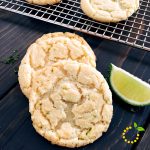 Coconut Lime Margarita Cookies
2016-05-03 00:19:45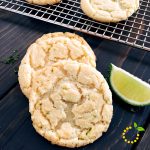 Ingredients
1 cup unsalted butter, softened
1¾ cup granulated sugar
1 egg
1 Tablespoon Coconut Tequila
2 teaspoons lime juice
1 teaspoon coconut extract
2 teaspoons lime zest
1 teaspoon baking soda
½ teaspoon baking powder
½ teaspoon salt
3 cups all-purpose flour
kosher salt (optional)
Instructions
Preheat oven to 350 degrees F
In a medium bowl whisk together baking soda, baking powder, salt, lime zest and flour.
In a large bowl cream together the butter and sugar until light and fluffy.
Add egg, coconut extract, lime juice and coconut tequila.
Add the flour mixture, a cup at a time, and stop once combined.
Roll 2 tbsp into a ball and place onto the baking sheet, keeping them 2 inches apart.
Bake for 13-15 minutes or until just barely browned on the bottom.
Remove from the oven and sprinkle with kosher salt, if using.
Allow to cool and enjoy!
Sweet Lemon Made http://sweetlemonmade.com/