Were you invited to a BBQ and don't know what to make or forgot you needed to bring a dish? I've got you covered with my go to dish I like to bring…Broccoli Salad! This salad is so simple and easy to make and it's soooo good!! This broccoli salad is my favorite! It's full of broccoli, crispy crumbled bacon, golden raisins, sunflower seeds, and sweet poppyseed dressing! It always seems to be one of the first dishes to get eaten up too, so that tells you how yummy it is! The only thing you have to cook is the bacon. How much easier can a recipe get? Not much easier. All you have to do with the rest of the other ingredients is pour it into a bowl and mix it all together.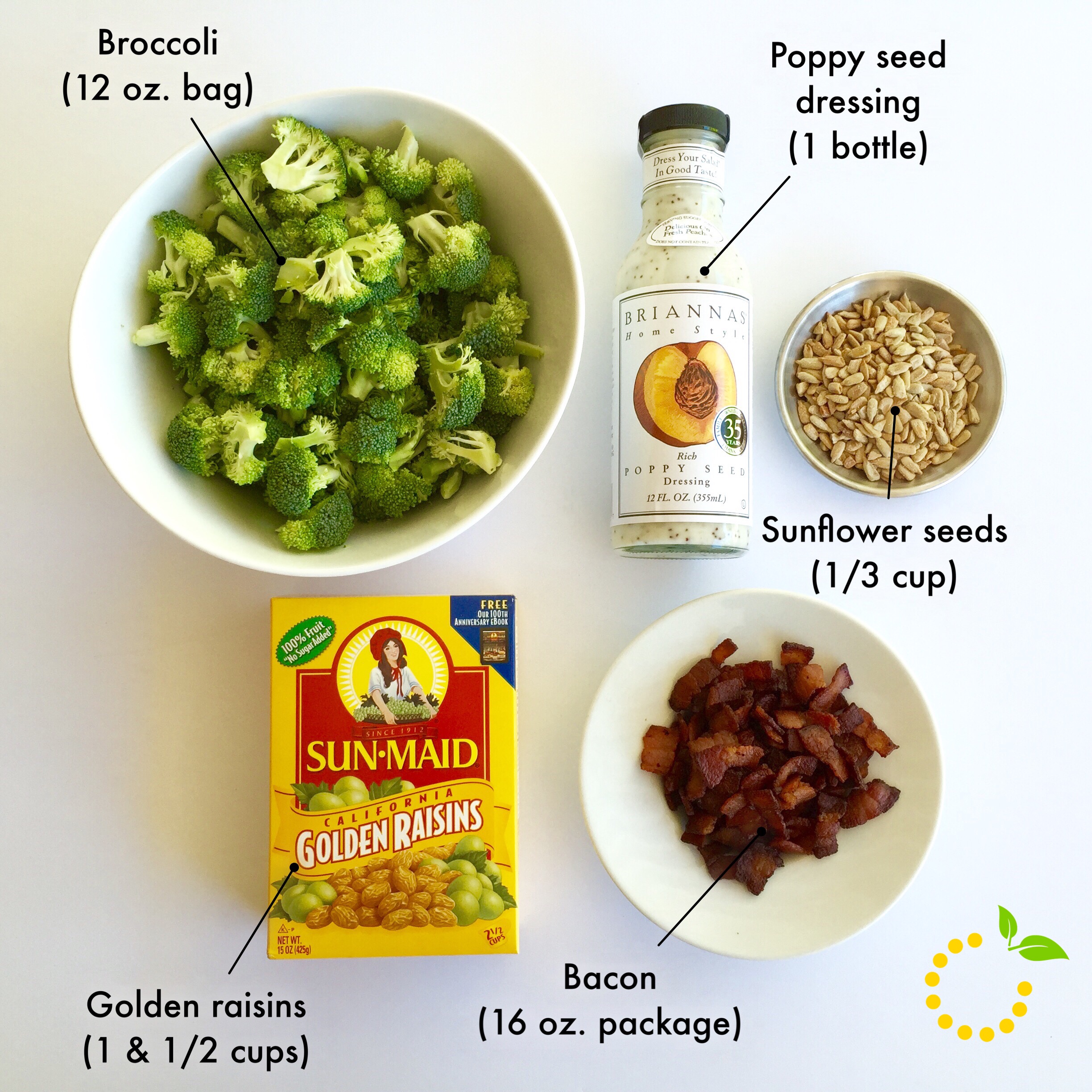 So hit up the grocery store and grab all the ingredients needed and a giant bowl and whip up this delicious salad! You won't regret it! I promise. And you can get any brand of poppyseed dressing, but I love the BRIANNAS brand the best!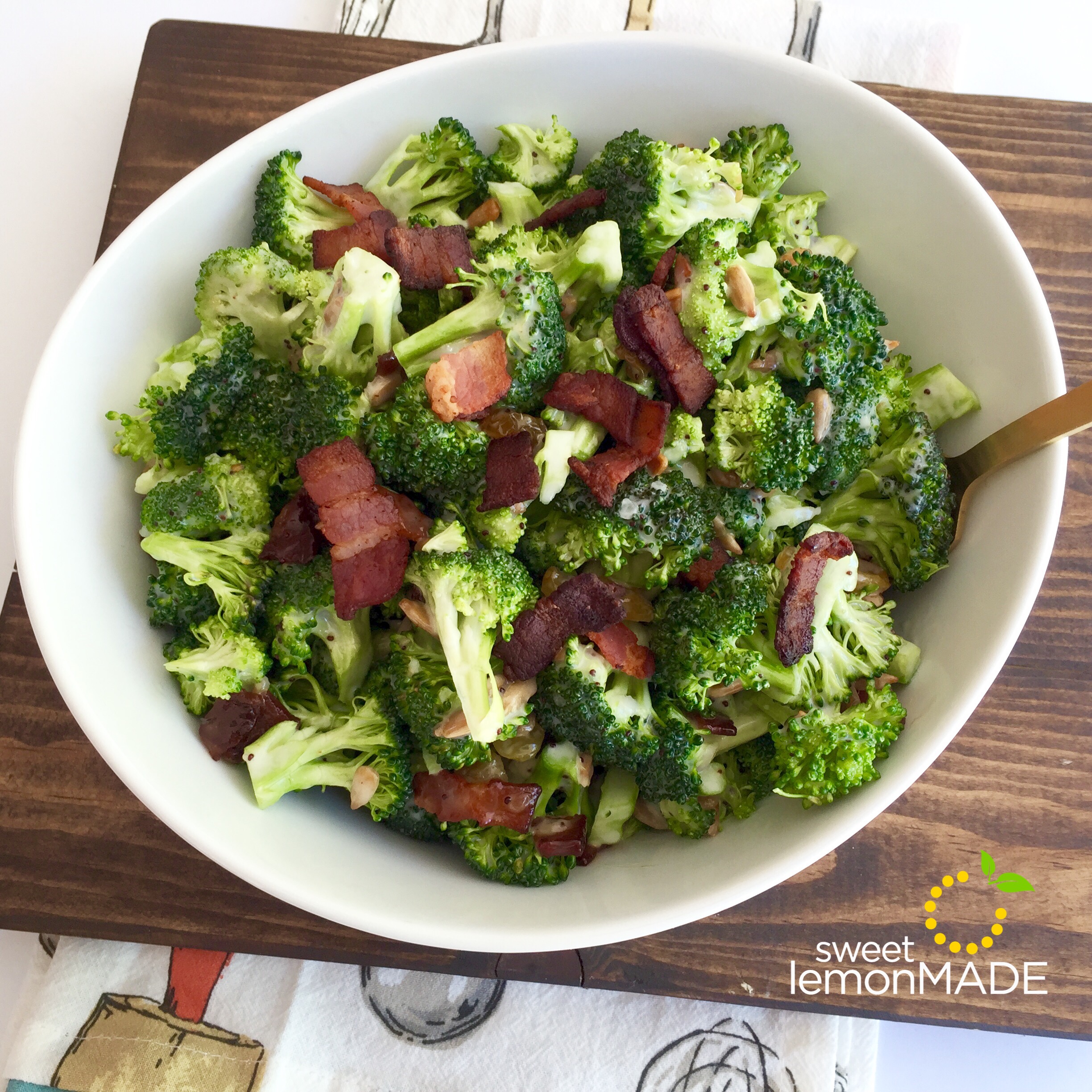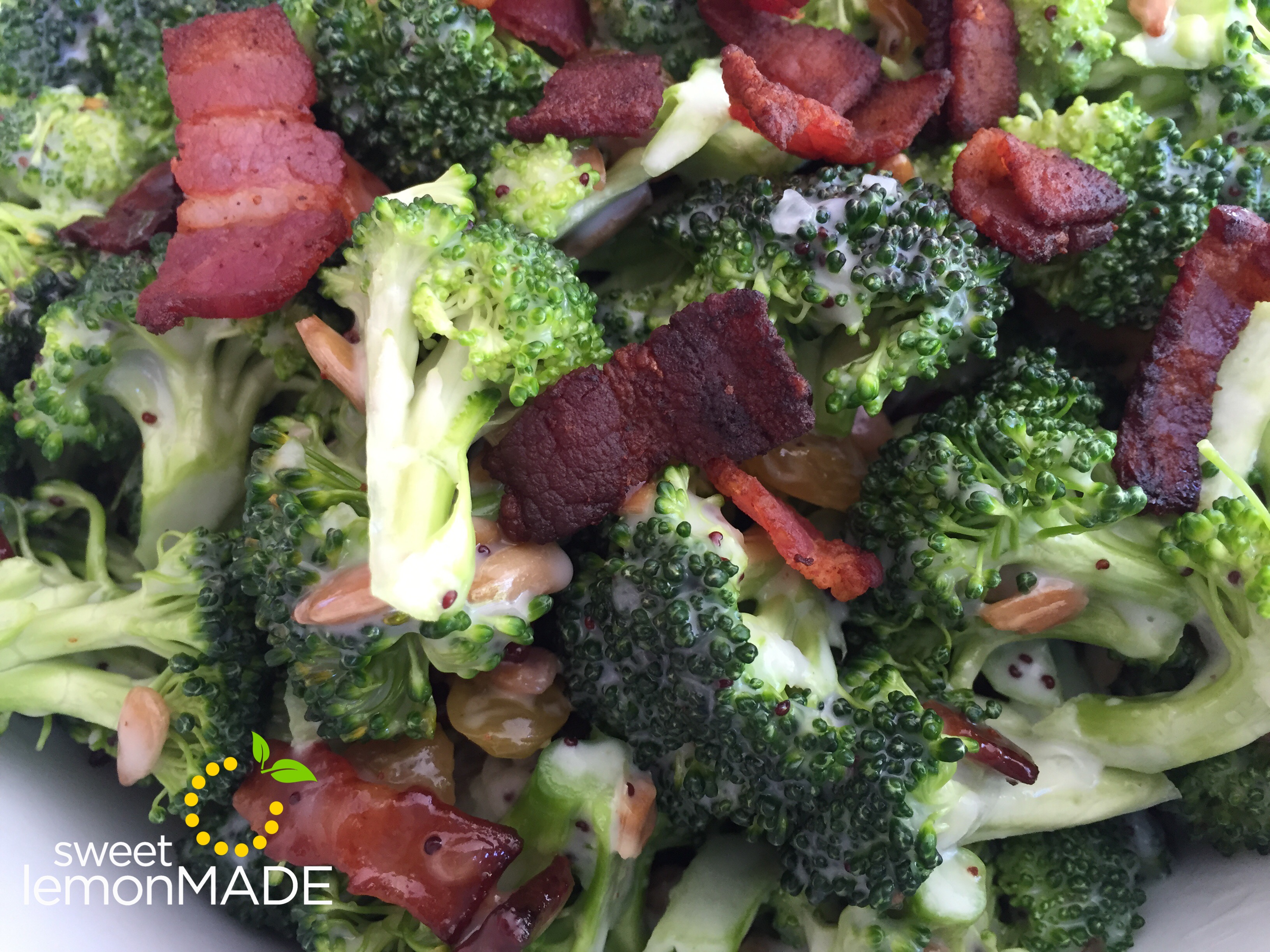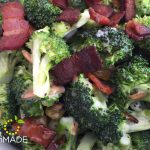 Broccoli Salad with Bacon and Poppy Seed Dressing
2017-07-24 14:13:03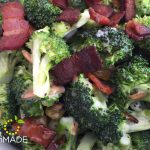 Ingredients
1 (12 ounce) bags of broccoli florets, cut into bite size pieces
1 bottle Briannas poppyseed dressing
1 (16 ounce) package of bacon, cooked and crumbled
1 and 1/2 cups of Golden Raisins
1/3 cup unshelled sunflowers seeds
Instructions
Combine broccoli, golden raisins and sunflower seeds in a bowl.
Pour the bottle of dressing into the salad and mix all together. Tip: I usually use the whole bottle but if you don't like as much dressing you can start off with half the bottle and then continue to add dressing until desired.
Let salad chill for 1-2 hours. It might look like the salad doesn't have enough dressing when you take it out of the fridge but it is. The salad dressing marinates into the ingredients.
Give the salad a stir before serving, mix in bacon leaving a bit for the top, and serve!
Sweet Lemon Made http://sweetlemonmade.com/